June 29 – Mexico return to the Gold Cup fray tonight in a re-match of their 2019 semi-final classic against Haiti that the Mexicans won in extra time with a late penalty.
The memory of that Gold Cup classic is a reminder to the Mexicans of how dangerous Haiti can be, and motivation for the Haitians who know how close they came to making the Gold Cup final.
"For a long time there has been no easy game in Conacaf," said Mexico interim coach Jaime Lozano. "We have already seen that with the US against Jamaica and Canada against Guadeloupe."
Mexico opened their Gold Cup campaign with what was ultimately an emphatic 4-0 win over Honduras.
It is a win that has reignited Mexican passion and expectation at home and in the US where Mexican Americans will once again fill the State Farm Stadium in Glendale, Arizona. But Lozano warns against complacency, saying that this was just one result on a longer journey.
"What we want to do is improve," said Lozano. "We haven't had too many days to prepare but we are making progress and we are not comfortable or relaxed with what we have achieved. The team understands that we have to build on that."
Looking at the opposition Lozano is cautious. "Haiti are a very dangerous team. They are decisive, fast and they try to hurt you."
Haiti, like Mexico, also have an interim coach in Spaniard Gabriel Calderon. He doesn't underestimate the task in front of his team against what he says "are probably the strongest team in the group and the whole Gold Cup."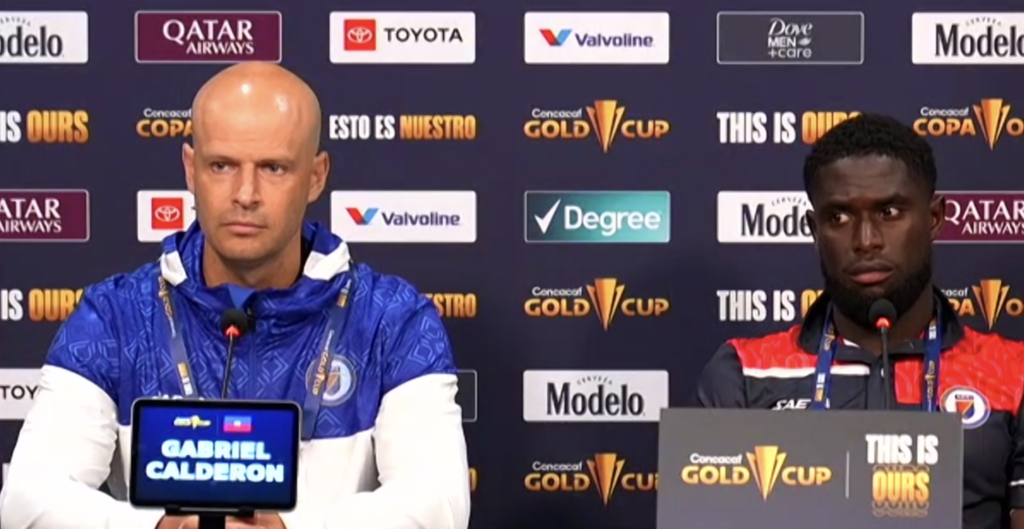 "We are ready and feel motivated. We have a lot of self confidence and are looking to be competitive and get a good result," he said.
As for 2019, he said "it is true we have talked about the semi-final and how close we came to winning the game. The conclusion is that it is possible… 2019 motivates us and gives us a desire to play this game again. We are anxious to compete."
A win for either will guarantee their progress into the knockout rounds with one game to go.
Contact the writer of this story at moc.l1701554884labto1701554884ofdlr1701554884owedi1701554884sni@n1701554884osloh1701554884cin.l1701554884uap1701554884