By Samindra Kunti in New Jersey
June 30 – El Salvador and Costa Rica failed to find the net in the Gold Cup's first goalless draw, but the point keeps both sides in the hunt for the knockout stages. 
A draw was the fair outcome in a high-octane match that produced precious few chances. Bryan Gil rattled the cross for El Salvador in the first half and Costa Rica's best opportunity fell to Joel Campbell in the 80th minute.
Amid a feverish atmosphere in Harrison, Costa Rica and El Salvador were in search of momentum and their first points of this Gold Cup following dramatic opening defeats that increased the pressure on both Hugo Perez and Luis Suarez.
Every ball, every set piece, and every inch was hotly contested in a high-intensity but often cagey match that in the first half an hour lacked any meaningful goalmouth action.
Neither side possessed enough creativity to pass their way through the opponent and so an opportunistic attempt by Jairo Henríquez from the right offered the first real danger of the night. Earlier on, Gil's little chip over goalkeeper Kevin Chamorro was no more than a half-decent opportunity. Costa Rica had the ball and captain Celso Borges at long last took aim with a half-volley in the 40th minute.
Yet despite the dearth of ideas in the final third, the game, the pace and the atmosphere remained utterly frantic and it was on the stroke of half-time that Bryan Gil smashed the ball against the woodwork from close range, much to the despair of the deeply partisan crowd.
This was one of those rare games that'd benefit from slowing down, but even after the pause, the sides did not relent, displaying good intentions, drive and panache, but just not mastering the technical execution.
El Salvador were reluctant to commit men forward, often leaving Gil isolated. Borges again launched a long-distance attempt, again not worrying Panama's goalkeeper. In the 75th minute, Kendall Waston's goal following a little flick was flagged for offside.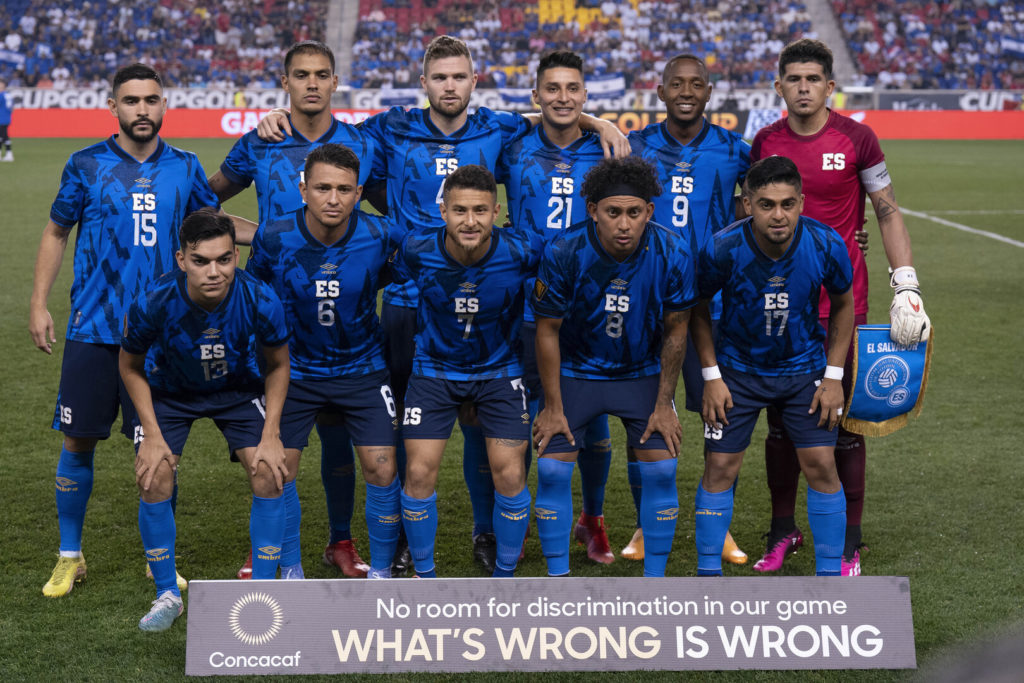 The pace dropped, with both sides afraid of committing a crucial mistake. Ten minutes from the end, Campbell should have settled the match but instead, he lifted the ball over the bar to waste Costa Rica's best chance. Perez's team camped in their own half and it was enough to restrict the opponent's attacking options, but even so, the match ended how it had started – frantically, with Anthony Contreras, Wilmer Azofeifa and Walston almost finding a late winner, and Mexican referee Cesar Ramos sending off a member of El Salvador's backroom staff after a protest.
With a point in the bag, Costa Rica can reflect on a positive performance before a decider with Martinique. El Salvador have all to play for as well in their final group game against Panama.
Contact the writer of this story at moc.l1701555995labto1701555995ofdlr1701555995owedi1701555995sni@i1701555995tnuk.1701555995ardni1701555995mas1701555995