By Paul Nicholson in Houston
July 1 – Guatemalan fans were gathering outside the team hotel earlier today in downtown Houston in advance of their second group game against Canada at the Shell Energy stadium.
Guatemalan fans are expected to fill the 22,000-capacity venue for a match in which they believe they can cause an upset.
Guatemalan Jose (he did not want to give his last name) said they had come to Houston with his Guatemalan friends from Dallas to show his support for his team and love for his country.
"We have a large community in Dallas and we are very proud of players and our country. We will fill the stadium tonight and you will see our passion."
In 2021 Guatemala failed to qualify through the preliminary knock out rounds but were called back at the last minute by Concacaf for the group stage after Curacao's squad tested positive for covid at their training camp.
Since then Guatemala have used the opportunity to build with a young team improving every game. The fans feel it and are loving every minute of the run in the Gold Cup. Head coach Luis Tena talked about their "passion and enthusiasm" for football in his pre-match press conference. It is a joined up passion running from the team to the fans.
Guatemala won their opening game with a 1-0 win against a strong Cuba with a goal by Darwin Lom. It should have been more but they missed a penalty and a series of chances.
"We are getting better, we have the fans and the love. We can win this game and they will have to respect us," said Jose.
"Canada will be a much more complicated team and it is my belief that we are going to be better," said Tena after the Cuban game. "We can do better than today."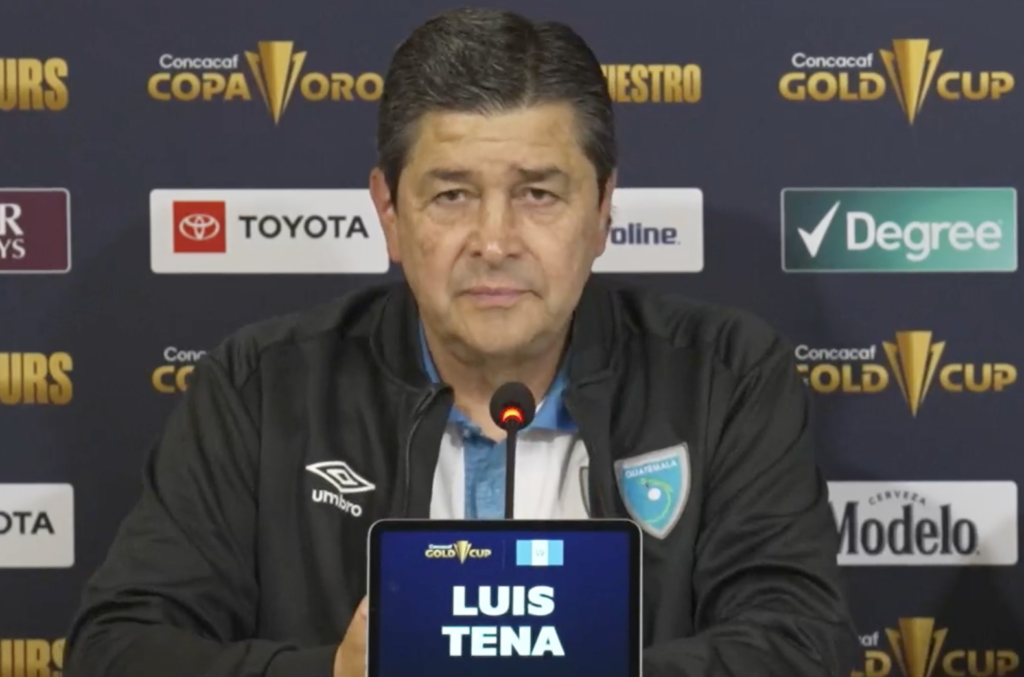 Guatemala have not made the knockout stage of the Gold Cup since the 2011 edition, but they are not here to make up the numbers this time and expect to progress.
Asked how he felt about the US and Canada releasing so many of their best players back to their clubs instead of keeping them for the Gold Cup, he said: "That is their problem but we will have to play whoever they put in front of us. We love our country and don't care or discriminate who we play against," said Jose.
It was a view shared by other fans. Fernando, who also did not want to give his surname, said: "I think it means they have a bigger problem in their team than just football if they can't have the passion to play for their country. I think we might love their flag more than they do (he said of the US players). If they can't turn up to play for their country what does that tell you? If this was Guatemala the nation would be angry, we would all be angry. I think it is disrespectful to their country, their flag, to football, to their fans and to our countries. But it is their problem. It is who they are."
It is a view shared widely among fans and also across the much of the football administration across the Concacaf region. The Gold Cup is their blue riband competition and in a region that was decimated by the FBI raids on FIFA in 2015, has rebuilt itself around federation unity and a passion for the game – of the all the confederations, Concacaf's mantra of "putting football first", is the most believable because they have actually put it into action.
Some of the results of that will be seen tonight in a packed out, passionate and expectant Shell Energy Stadium.
Contact the writer of this story at moc.l1701551019labto1701551019ofdlr1701551019owedi1701551019sni@n1701551019osloh1701551019cin.l1701551019uap1701551019