July 4 – Groups C and D conclude tonight with seven out of eight nations still in with a chance of qualifying for the quarter finals.
Group C status
Panama have already qualified for the quarter finals and most likely will finish top of Group C.
It is possible that they could end up second if they lose to El Salvador and if Costa Rica beat Martinique and beat Panaama's goal difference
If Costa Rica beat Martinique then they could grab the second spot qualifier from Martinique.
That depends on Panama getting at least a point off El Salvador or Costa Rica.
If Costa Rica and El Salvador both win and are level on goal difference and goals score (as they are now), then it will come down to the number of yellow and red cards. If they are still level it comes down to the drawing of lots.
They are playing for a place in the quarter finals in Arlington on July 8 which, looking at the form will see Panama face Qatar. Either of the three nations below them could face Mexico.
Next Group Games

Quarter Finals

Group D status
Canada are placed third in their group but will start the evening in what will be a hot Houston, as favourites to beat Cuba, but the question will really come down to how many goals they beat them by.
Whoever wins between Guadeloupe and Guatemala will be guaranteed qualification as group winners, and head to Cincinnati on July 9 to face Jamaica.
If they draw and Canada win, Guadeloupe will qualify and it will come down to goal difference. Canada will need to win by four in that situation to take top spot and avoid playing the US in the next round. If they win by two they would beat Guatemala on goal difference. Winning by one would then see qualification based on most goals scored.
Cuba are already down, out and without four players who have disappeared from the squad looking for political asylum.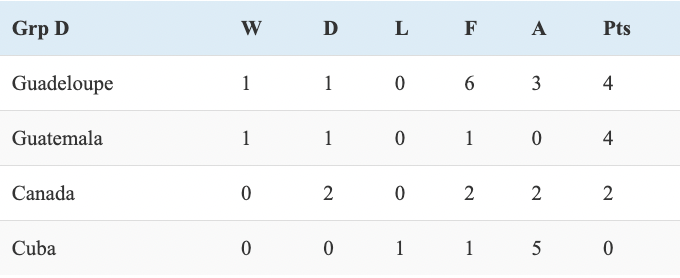 Next Games

Quarter Finals

Concacaf qualification to quarter finals criteria: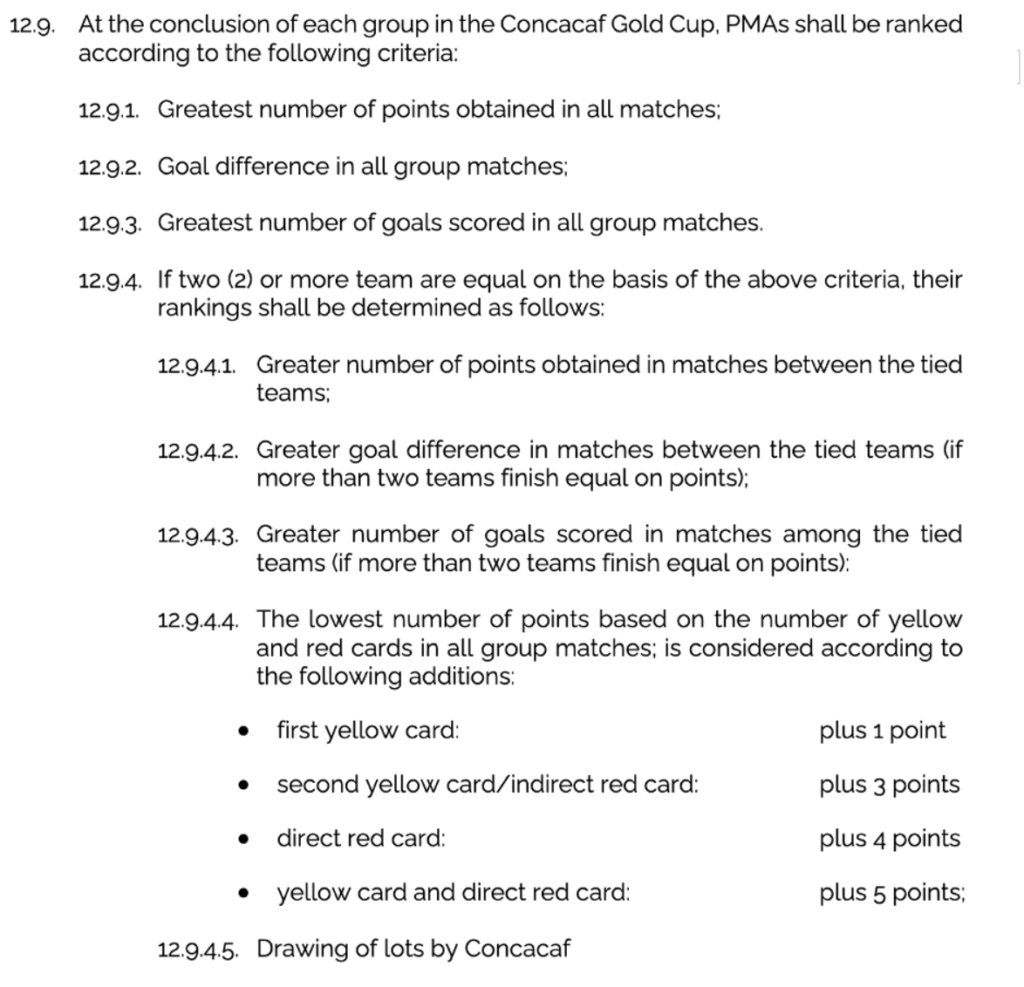 Contact the writer of this story at moc.l1701288785labto1701288785ofdlr1701288785owedi1701288785sni@l1701288785lenkc1701288785arc.n1701288785eleh1701288785