By Paul Nicholson in Los Angeles
July 16 – Mexico won their ninth Gold Cup title in the magnificent SoFi Stadium in Los Angeles in front of a full house 72,953 crowd, beating Panama 1-0.
Substitute Santiago Gimenez was the Mexican hero with an 88th minute goal.
Panama in their third Gold Cup final, once again left empty handed but not after putting up a resilient final performance that graced the venue, as did the vociferous Mexican support. If Panama had taken their chances, particularly early on, they could have fulfilled the promise of this developing team.
Mexico's win marks a major turnaround from their Nations League misery in June when they were well beaten by the USA 3-0 in Las Vegas. There they had to settle for a third place win against Panama by the same 1-0 scoreline as their Gold Cup victory.
But this was a very different, high intensity encounter between two teams who have developed rapidly over the past month of international competition.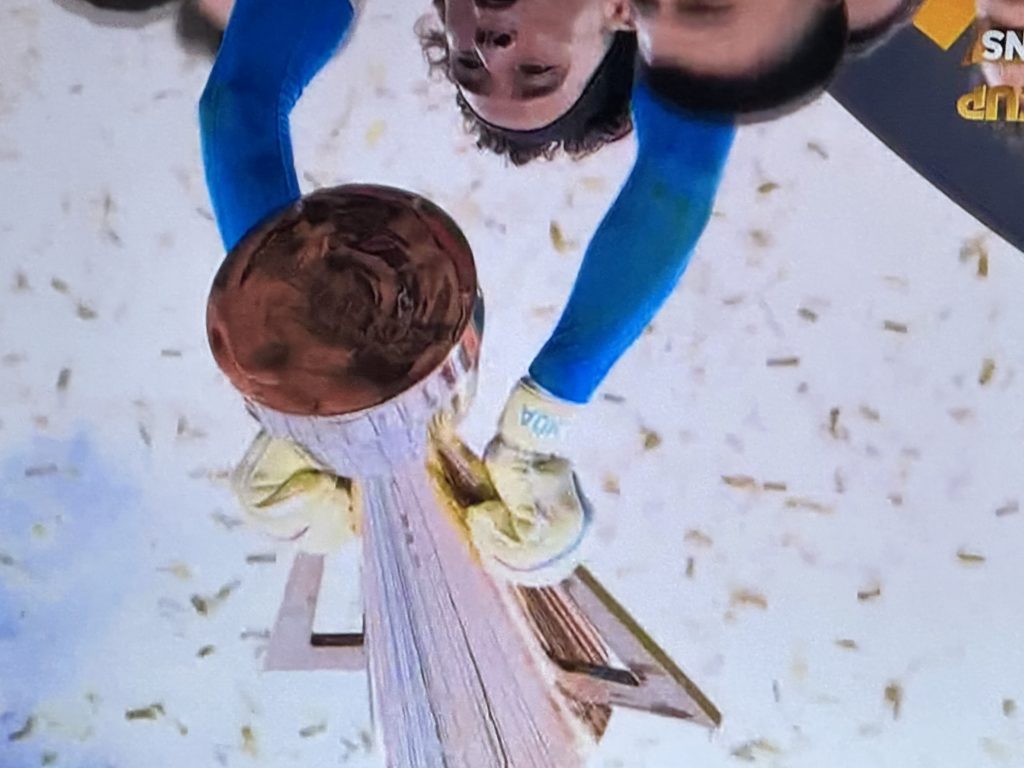 Panama coach Thomas Christiansen started with the same XI as the semi-final where they beat the US on penalties. Jamie Lozano made just one change to his semi-final starting line-up, able to bring back the influential holding midfielder Edson Alvarez.
The early exchanges went Panama's way as they kept possession and passed their way through Mexico's high press.
In the second minute Ismael Diaz latched on to a through ball from midfield but stumbled over the ball and his feet with only Guillermo Ochoa to beat in Mexico's goal. Panama pushed on but couldn't find the final ball to unlock clear cut chances.
On nine minutes three attempts were blocked by Panama's five-man back line. On the counter the fast-transitioning Panamanians won a foul on the edge of the box with Anibal Godoy brought down. The free kick hit the wall, rebounding out to Edgar Barcenas who drilled it into Ochoa, taking the ball low.
In the 19th minute Mexico had begun to grow into their passing game. A cross ball to Uriel Antuna on the right saw him tamely pushed his shot into Orloando Mosquera's arms. But the threat was established.
Five minutes later Mexico had an appeal for a penalty turned away after Jorge Sanchez rolled over in the box.
The game was end-to-end. Panama were dangerous on the counter attack but it was Mexico who looked to have scored first.
In the 32nd minute an uncharecteristically long ball from Ochoa down the middle found Orbelin Pineda in the middle who fed Luis Romo on the right who in turn found Henry Martin in the middle to tap in.
It was typical of Mexico's sweeping attacks and ability to get players forward in numbers. In this case too far forward as Martin was ruled offside by VAR.
Mexico continued to threaten with combinations down the right. Romo missed with an attempt on 40 minutes.
Two minutes later an attack initiated by Jesus Gallardo on the left saw the ball swept across to Romo on the right who this time turned provider. Pineda's shot hit Mosquera's body as did Martin's follow-up.
Mexico had now found their rhythm. A minute into added time Antuna was muscled to the ground in the box by Eric Davis. The referee judged it was a fair challenge, but there couldn't have been much in it.
Panama countered immediately with Edgar Barcenas overlapping from the right getting the ball into the middle. The rebounds eventually found their way to Godoy who drove the ball wide of Ochoa's right post.
Mexico had finished the half stronger and started the second half similarly, frequently getting four and five men in front of the ball and using the width to stretch an obdurate Panamanian back line.
Mexico pressed and Panama defended, losing the ball too often and too easily in their own half.
On the hour Pineda stole a ball and drove into the heart of the Panama defense. The referee judged that Harold Cummings, already on a yellow card, had brought him down and reached for his red. VAR overturned the sending off but Mexico kept pressing.
Antuna sent a header directly into Mosquera while Pineda pushed another shot wide
With Mexico missing chances, Panama made substitutions. Ivan Anderson, the scorer in the semi-final for Panama, scuffed a shot into Ochoa on 70 minutes – he should have done better. A free kick in front of goal from Fidel Escobar a minute later was wasted.
Mexico regained their loss of composure and again pinned Panama back but still couldn't find a breakthrough. Panama countered and on 87 minutes Barcenas hit a long shot just wide of Ochoa's post.
A minute later Mexico had the lead. Santiago Gimenez, on as a sub for Martin in the 83rd minute, received the ball just inside the Panama half, turned his marker and drove towards the Mexico call, pushing the ball past Mosquera's despairing left hand.
1-0 Mexico. Not a goal-fest to end the month of Gold Cup drama, but a proper game of football in this growing land of soccer.
Contact the writer of this story at moc.l1695433080labto1695433080ofdlr1695433080owedi1695433080sni@n1695433080osloh1695433080cin.l1695433080uap1695433080