Two prominent Premier League footballers, two cases of alleged racism, two dramatic verdicts. Season of goodwill? Not for all of us.
In the space of just 24 hours, the issue of racism between players on the field has plunged the English game back in the spotlight for all the wrong reasons.
News of the unprecedented eight-game ban meted out to Liverpool's Luis Suarez, followed by the announcement that England and Chelsea captain John Terry is to face a criminal prosecution, made headlines in countries across the globe where every single kick in the Premier League is avidly followed.
Wherever I travel, in whichever continent, especially in Africa and Asia, most fans have a soft spot for English football — on the pitch at least. The perception is one of thrilling games allied to fair play, tolerance and a respect for one's opponent.
Now that perception is in danger of being partially blown out of the water. Suddenly English football has woken up to the fact that its millionaire footballers cannot simply hide behind their fame and are just as accountable, when it comes to racial abuse, as the fans who pay good money to see them.
But wait a moment. Are we not forgetting one salient point? I have no idea whether Suarez was guilty of abusing Patrice Evra or whether Terry was equally culpable for remarks allegedly made to Anton Ferdinand. The bigger picture, though, is that English football, for all its occasional arrogance, has worked its socks off – to quote an oft-ussed footballing cliché – to eliminate discrimination.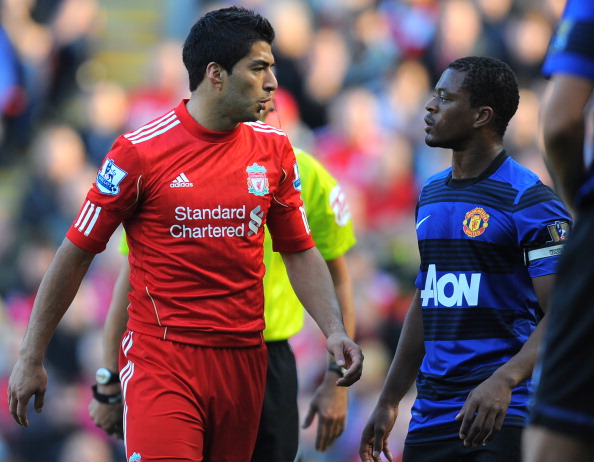 The rulings handed out to Suarez and Terry – the first following a Football Association investigation, the second after a police probe from which the English captain may well still emerge unscathed – sent out the strongest possible message that the authorities are not afraid to throw the book at the established footballing elite.
How many other countries, one wonders, would have had the courage to go this far and bring their most iconic players to book? Answers on a postcard please. Personally I doubt such alleged instances of animosity – if that's indeed what they were – would ever have even seen the light of day in places where, you could argue, racism is far more endemic. We all know where they are. Just dig into the archives and dig out a list of FIFA and UEFA sanctions.
The point I'm trying to make is that the English game has set a standard that serves as a challenge to the rest of the world. Clearly the problem has not been entirely stamped out but at least it is not being swept under the carpet.
What everyone wants to know, of course, is what happens next. Should the FA act now and suspend Terry from the England captaincy or wait until after his initial hearing on Feb 1? It's a tough call given that Terry is adamant he did no wrong and will fight tooth and nail to clear his name.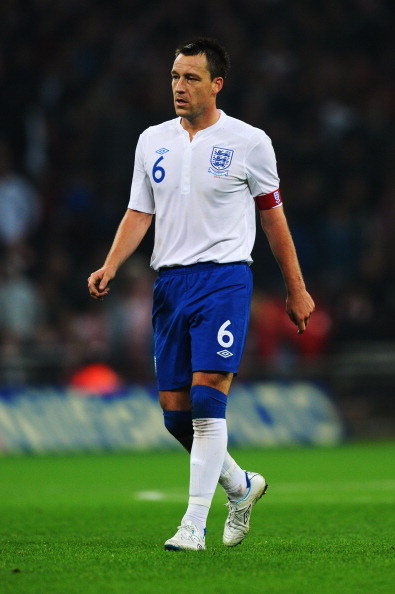 The authorities must be desperate for some kind of finality before the friendly against the Netherlands at the end of February. But even if the criminal case is done and dusted by then, the FA's own investigation will have to be reinstated – regardless of whether Terry has cleared his name or not.
One thing is for sure. Were Terry to be found guilty at any stage in the proceedings, it seems inconceivable that a player who has has racially abused a fellow professional could lead out his country at a major championship. We are talking, of course, about Euro 2012 in Poland and Ukraine.
What a headache that must already be for the FA and Fabio Capello. Raking up Terry's past can only prejudice the current case but who would be in the FA's shoes as they await the outcome of the Crown Prosecution Service hearing?
Whatever the rights and wrongs of both recent cases, there are some worrying aspects about this whole debacle. In terms of Suarez, it would appear that the case is based on his word against that of Evra and whether the Liverpool striker actually knew that the phrase allegedly used against Manchester United's French defender – not considered in any way racist in Suarez's native Uruguay – is outlawed in English football.
The Terry case has more sinister ramifications. He and others now know that fans have a new weapon with which to beat any players they hate: complain to the police. One can only hope that this right is not, in turn, abused. 
Andrew Warshaw is a former sports editor of The European, the newspaper that broke the Bosman story in the 1990s, the most significant issue to shape professional football as we know it today. Before that, he worked for the Associated Press for 13 years in Geneva and London. He is now the chief football reporter for insideworldfootball. To follow him on Twitter click here.