The stereotypical view of Switzerland is a country of chocolates, cuckoo clocks, mountainous beauty, cheese, private bank accounts, watches and rigid efficiency.
Having lived there many years ago, I discovered several other things, both good and bad. Flexibility was never one of the authorities' great strengths but on the plus side I was struck by the contrast of quiet serenity allied, perhaps surprisingly to some, to a thriving cosmopolitan culture, depending of course which city you are in.
Only rarely, however, did Switzerland's football, off the field at least, make headlines outside the nation's borders. Which is why recent affairs have provided such gripping drama.

Much has already been made of FC Sion, kicked out the Europa League after defiantly ignoring a transfer ban imposed by FIFA for purchasing six new players. After a succession of court cases, both sporting and civil, Sion have recently also been docked 36 points.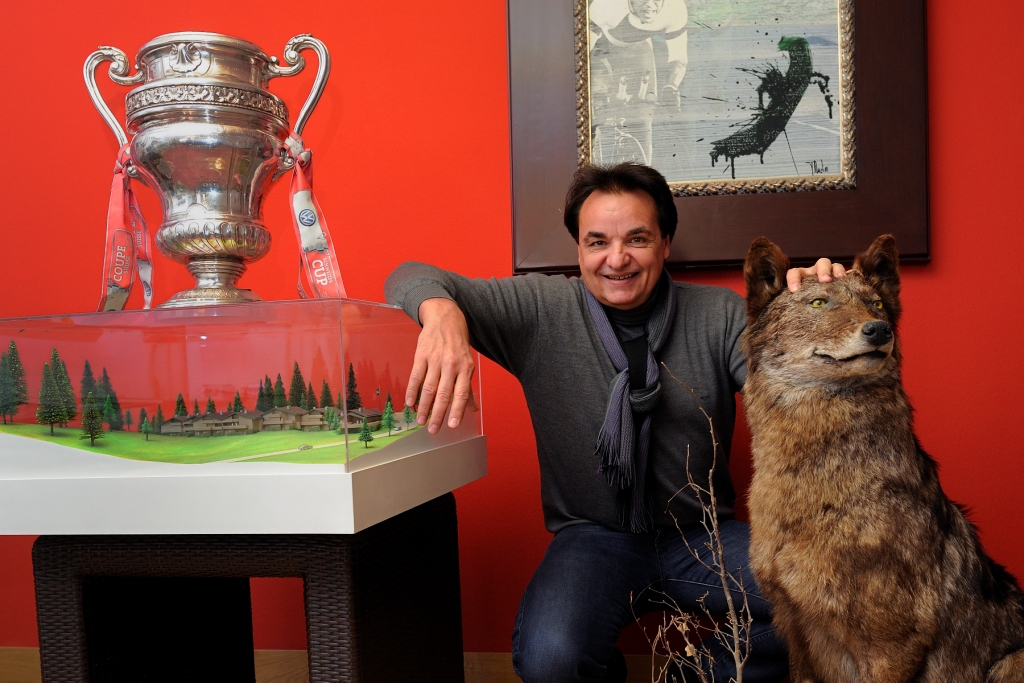 Their colourful and controversial President Christian Constantin (pictured) is still refusing to take his punishment and has launched a series of legal actions to try and save his club from being relegated. Hardly a week goes by without some new development in what has developed into one of the great soap operas of European club football. In Switzerland of all places.
But wait a minute. What has happened now? Sion, suddenly, are not the only club in the country to fall foul of football's legal and moral code.
Now, remarkably, we have the tale of Neuchâtel Xamax, a club whose honorary President is none other than FIFA boss Sepp Blatter, being thrown out of the Swiss league and stripped of their licence less than a year after being taken over by the nefarious Chechen businessman Bulat Chagaev of whom hardly anyone had previously heard.
The club was suspected of using a falsified bank document as a financial guarantee last year. How ironic: a falsified bank account in a nation where bank account details are sacrosanct.
Blatter, as we have written on insideworldfootball, was a director until he joined FIFA in 1975 but has retained close ties with the club. The FIFA President, it should be said, had nothing whatsoever to do with the current crisis but it must depress him enormously. Especially given that, for once, he can do nothing about it. Especially given too what has happened at FIFA itself over the past year.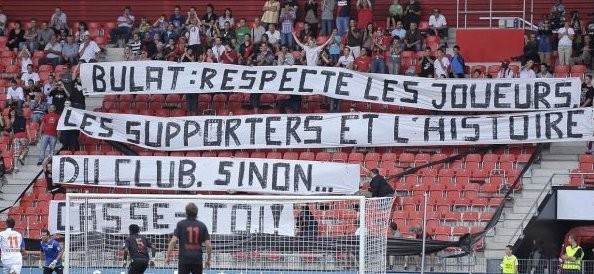 What the Xamax scandal shows is that even in a country like Switzerland, there are unsavoury foreign so-called benefactors willing to make a cheap buck out of football – and to hell with the consequences.
Chagaev bought Xamax in May last year, saying he wanted to take them into the Champions League. What a joke. Since then, he has sacked four coaches and the entire administrative staff.
Now the club faces total oblivion unless resurrected by a consortium led by FIFA veteran Walter Gagg, recently interviewed by insideworldfootball. Gagg is disgusted with the way Chagaev was allowed simply to come in and wreck a top-flight club. Xamax may not have the traditions of, say, Real Madrid or Liverpool but to its fans it means the world.
In an age where foreign ownership is multiplying as money swirls freely round the world – the list of undignified characters with no previous football interests is endless – the appalling Xamax case is the starkest example yet of the disgraceful manoeuvring that can take place if proper scrutiny is not applied. The whole of Europe should sit up and take note.
Andrew Warshaw is a former sports editor of The European, the newspaper that broke the Bosman story in the 1990s, the most significant issue to shape professional football as we know it today. Before that, he worked for the Associated Press for 13 years in Geneva and London. He is now the chief football reporter for insideworldfootball. To follow him on Twitter click here.