Good can sometimes come out of evil, and the debate on racism that the game is going through could well lead to English football going down the road of America and adopting the Rooney rule. This rule, named for Dan Rooney, owner of the Pittsburgh Steelers and chairman of the league's diversity committee, was introduced in 2003 so that minority coaches, especially African Americans, were at least considered for high-level coaching positions.
It basically states that, for a position of general manager or head coach, a minority candidate must be interviewed. Not necessarily given the job, but part of the selection process. Americans emphasise that this is not a quota system. It is a means of making the system fairer and reflecting the world of American football. The acceptance of the rule has seen several NFL franchises hire African American head coaches, and now eight of the 32 teams have black coaches. This, in a league where 67 per cent of the players are black, is not an unreasonable proportion.
The English game has talked about the Rooney rule. Back in the autumn, when the NFL had its match at Wembley, both David Bernstein, chairman of the FA, and Gordon Taylor, chief executive of the Professional Players Association, spoke to the NFL commissioner about how the Rooney rule works. At that time, racism was not seen as a problem in the English game, which was basking itself in the comfortable world of believing the problem had been solved.

Now that this complacency has been punctured, the Rooney rule has taken on a fresh urgency. Now, you may well ask, why should the issue of racism in football lead to a question of having more black coaches? The reason is that this debate on race is, at the end of the day, about empowerment, making sure that everyone gets their fair chance. That can hardly be said to prevail in English football at the moment, a game where black players are prominent, but black coaches so rare.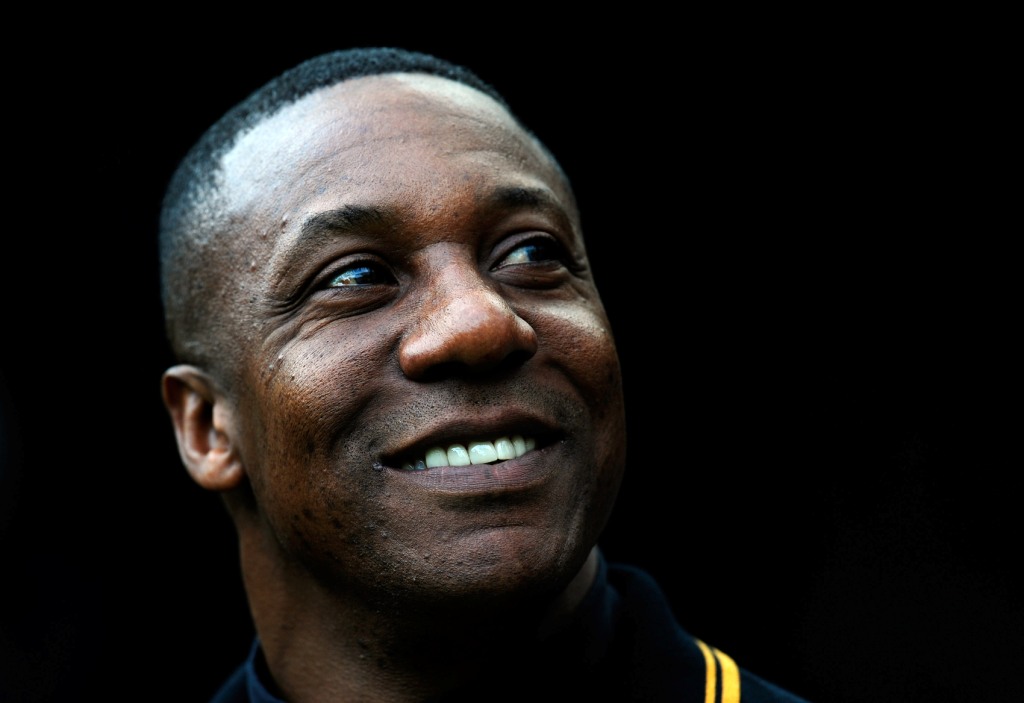 The appointment by Wolves of Terry Connor (pictured), was not only the third black manager appointed, but the media reaction to it shows how the system works. We have a long way to go before we can really say we have a fair system.
And this is where the Downing Street talks come in. I am told by some of those who attended the Prime Minister's meeting on race in Downing Street, that they now see some form of the Rooney rule as the most logical outcome of this whole saga. The feeling is that the Rooney rule would open up a dialogue on this issue at all levels of the game, but particularly at the highest levels of chairmen and chief executives. These are the people who have the power to make decisions. It will also demonstrate that all this talk of dealing with race is not just empty words.
The Downing Street meeting itself has produced a fascinating picture of how the leading players see racism in football. There is clearly a very sharp divergence between what we have so far publicly learnt about what took place behind the closed doors of No. 10, and what we are not being told privately actually happened.
Publicly, the word is that David Cameron expressed the opinion that he was surprised racism had resurfaced given that the English game felt it had dealt with this scourge. However, at the meeting I am told there were views expressed, particularly by black players led by Paul Elliott, which made it clear that they did not see it as a sudden re-emergence. For them it was a problem that had never gone away.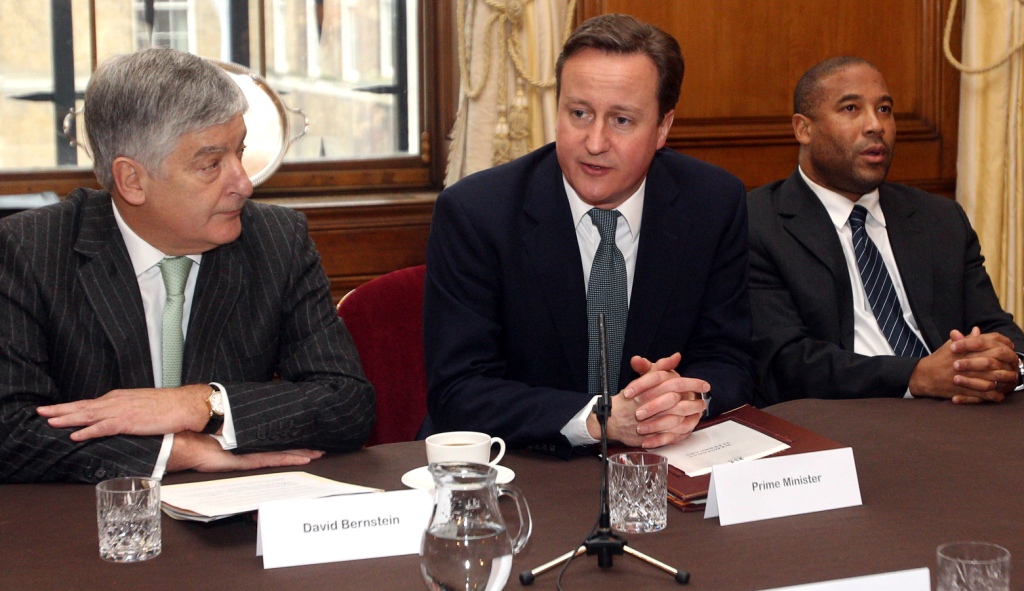 Elliott was the third speaker at the meeting after Cameron and Bernstein (pictured centre and left respectively). He was also asked to sum up afterwards, by which time Cameron had gone and the meeting was being presided over by Jeremy Hunt, the Culture Secretary.
This former Chelsea player's theme was that when we talk of racism, we must draw a distinction between those who have experienced it, and those who have not. Those who have never confronted racism can never be said to properly understand it. Elliott can certainly speak from that stance for, as a player in the 80s and 90s, and as Chelsea's first black captain, he knew how virulent racism was, and how the authorities and, I have to say, even the media, pretended that it did not exist.
This is a point that has been made in recent weeks by various other black footballers who were playing the game at that time. Here let me replay a conversation I had a few weeks ago with Chris Powell, the manager of Charlton. My question to him was, "Has it not surprised you that this race thing has come up again. We thought English football had dealt with it, it was all gone."
His response was, "The mistake is that we thought we'd finished with it. You can't ever think that. It's not strictly just football's problem. We know it was part of football in the bad old days but it's a problem that emanates from society."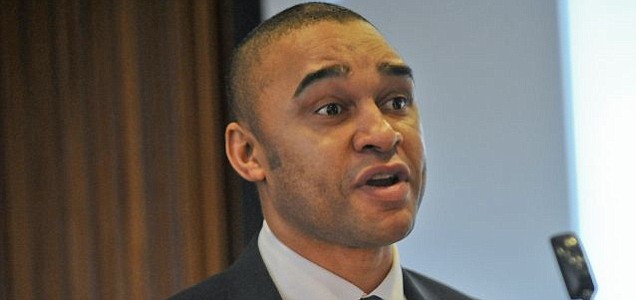 Elliott (pictured), I am told, expressed similar views in Downing Street and he was backed by other black players present. Their views made a deep impression on the people gathered there. Elliot's wider point was about equality of opportunity and transparency in the recruitment process. The need to make sure that we are not just talking of dealing with racism, but through our actions, demonstrating that we are doing something about it. Elliott could not have chosen a better venue to make his point as the room had brought together both the stake holders of football, and the politicians, a gathering of power to deal with the issue. They would only have to press the button and make it happen.
Whether the button will be pressed remains to be seen. Change in British society, as we know all too well, comes slowly. Nor is anybody under any illusions that we will ever get a society where prejudice is abolished. That may be a worthy objective, but is a fantasy world.
However, if the debate about racism does indeed lead football to look hard and meaningfully at what can be done to make the game fairer, and to make sure more black coaches and managers get a chance, then the turmoil of recent weeks may prove worthwhile. We will have, almost despite ourselves, moved forward.
Follow Mihir on Twitter