It was one of those dramatic "I was there" occasions – but for tragic reasons. The day when football took a back seat and the fragility of human life took over.
Anyone who was at Tottenham's White Hart Lane stadium on Saturday cannot fail to have been emotionally moved by the harrowing scenes of Bolton Wanderers midfielder Fabrice Muamba collapsing with heart failure.
Never in all my years of covering the game have I seen so much collective shock and distress among players,  staff and fans alike over one single non-footballing incident.

There was never any doubt, once the gravity of the situation had been fully absorbed, that referee Howard Webb would have to call off the game.  None of the players wanted to carry on and any other outcome would have rendered a cup-tie which, for 40 minutes, had been a great spectacle, totally meaningless.
Muamba had not been involved in any collision, no one in fact was even near him. But the speed with which distraught players on both sides gestured to the benches showed how grave the situation was.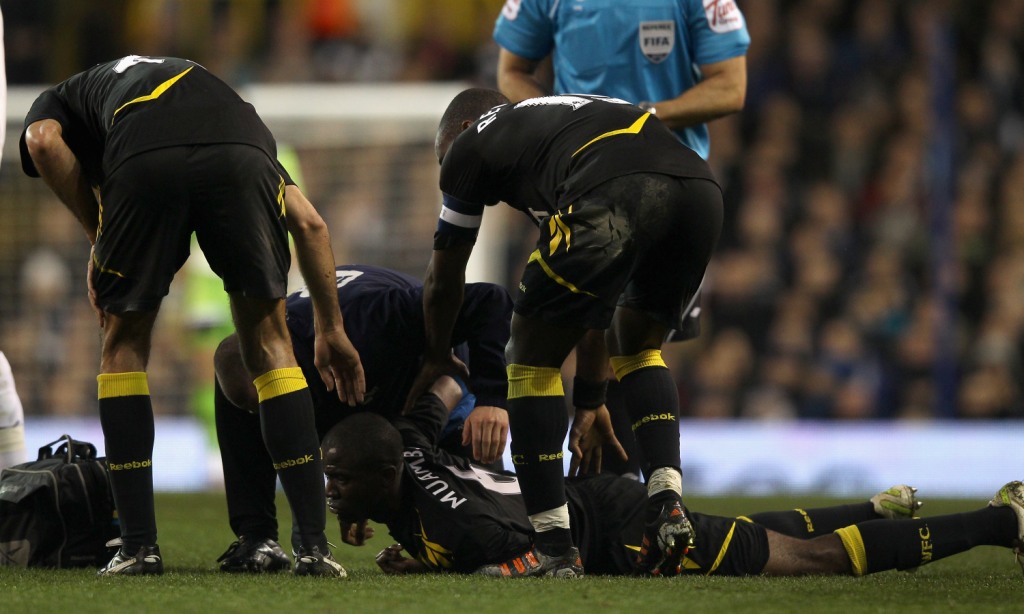 The desperate scenes brought back chilling memories of other footballing tragedies, not least Cameroon midfielder Marc-Vivien Foe who died after suffering a heart attack in a Confederations Cup semi-final in 2003. Such instances only serve to intensify the feeling of anguish when they occur.
One of my abiding memories of Saturday will be how fans of both clubs chanted Muamba's name as he left the field clinging to life surrounded by doctors and paramedics. It made you realise that at heart fans, however passionate about their team, embrace a kindred spirit of togetherness when such tragedies occur.  I have to say as well it made me proud to be a Spurs fan.
Another memory I took away was the strange unease inside the ground in the build-up to, and immediately after, the game being rightly abandoned. As fans waited for news, a veil of anxious silence enveloped the entire stadium. It was a though every man, woman and child among the crowd was willing the Congo-born midfielder to pull through.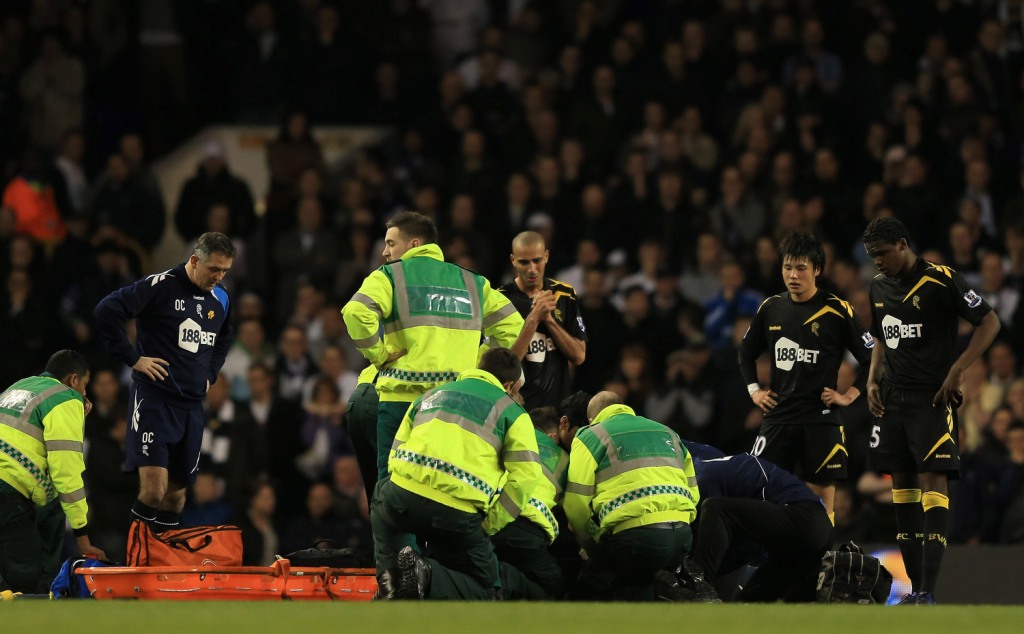 Enormous credit of course has to go to the paramedics, stretcher bearers and medical teams on both sides. Stretcher bearers are often maligned for running on the pitch too hastily at the first sign of injury. On this occasion, they did their profession proud.
Thankfully, since 2007, all Premier League clubs are required to have assigned medical staff at matches with swift access to the playing area. On Saturday, the paramedics treating Muamba were on the pitch within seconds of his collapse, promoting widespread praise led by Tottenham chairman Daniel Levy who spoke for everyone when he said: "We are immensely proud and grateful to the medical teams at both clubs, their response was immediate and professional."
Later, as Muamba was being treated at the heart attack unit at the London Chest Hospital, it emerged that it was two hours before doctors could get his heart working unaided. It made me ask myself what would have happened if a similar incident had occurred at a game featuring two lower-league clubs where sophisticated specialist medical equipment like defibrillators may not have been instantly available.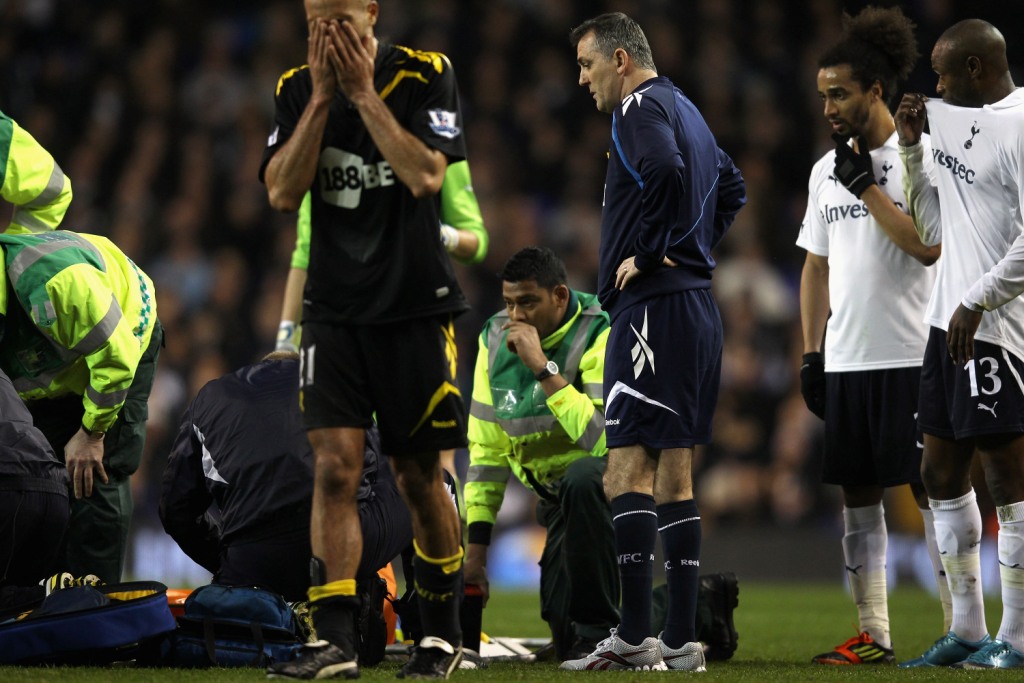 It also brought home the fact that even professional footballers, among the fittest human beings on the planet, are susceptible, regardless of how much rigorous health screening they go through, to the same sudden, unexpected attacks suffered by other mere mortals. Thankfully, instances like the one that befell Muamba are few and far between among those in the profession. But they happen and when they do, they give everyone a timely nudge that football is certainly not, as someone once said, more important than life or death.
Andrew Warshaw is a former sports editor of The European, the newspaper that broke the Bosman story in the 1990s, the most significant issue to shape professional football as we know it today. Before that, he worked for the Associated Press for 13 years in Geneva and London. He is now the chief football reporter for insideworldfootball. Follow him on Twitter.