Ever since Fabrice Muamba collapsed in the first half of the FA Cup match against Tottenham at White Hart Lane, not a single football event has gone by without some sympathy being expressed for the stricken Bolton player. This has included fans and players, even players in countries far removed from England, wearing T-shirts wishing Muamba a speedy recovery. His progress in hospital has been monitored with the sort of attention that was once accorded to members of the royal family and would nowadays be given to high profile pop stars.
I can understand why this would be seen as mawkishness by some. And why it would go down badly in a country which has no tradition of loud lamentation to mark distress. Different countries have very different ways of showing distress and one tradition is not necessarily superior to another. But, given the historic traditions of this country, it is not surprising that some commentators felt the reaction to what happened to Muamba went well over the top. Some of them have gone as far as to say it is synthetic, perhaps even a little manufactured. The view here is that this is a bit like football's equivalent of how the country reacted to Princess Diana's death. This view has been particularly expressed by those who do not normally comment on sport or even, perhaps, have much interest in it.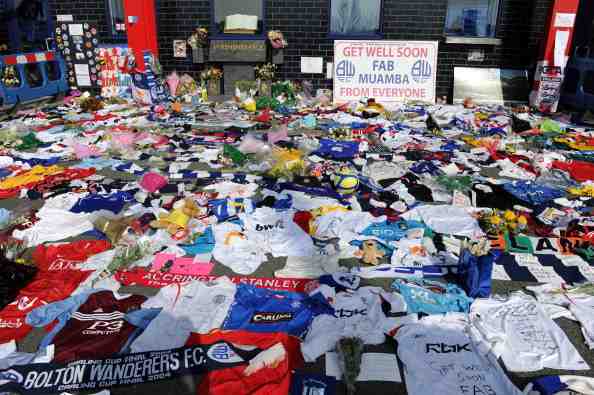 I profoundly disagree with that view. I believe the reaction to what happened to Muamba was genuine. It was prompted by the feeling that football needed to right itself, to show it cared and had a soul. Too much has happened, both on the field and on the terraces, to ignore the fact that the game can generate some totally unacceptable behaviour. Indeed, the way a student mocked Muamba on Twitter, who has since been jailed, showed that the dark soul of football is not a figure of speech.
This is a point that has also been made by Nick Hawkins, the lead sports prosecutor for the Crown Prosecution Service. In a recent lecture calling on football authorities to crack down on clubs that fail to stop their fans chanting abuse from the stands, he said it was simply not acceptable for the vilest of chants to be laughed off as banter or part of the game because stars were paid lots of money to "take it". Hawkins also wants fans that abuse players on social media to be tackled. For him, the racist abuse of players and some of the most extreme chants are hate crimes.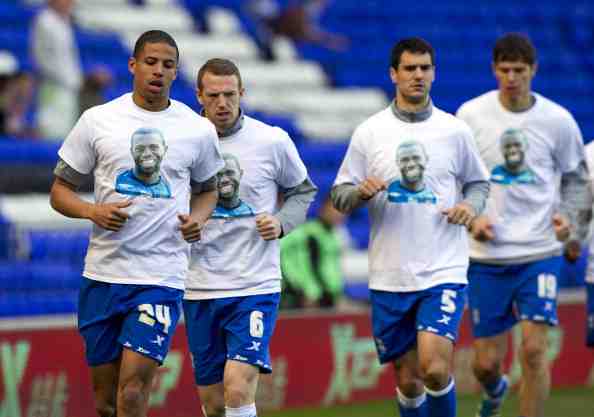 It is worth dwelling on some of the points he made in his lecture at the University of Portsmouth. Hawkins said, "I would strongly urge clubs to seek to stop their fans singing some of their more choice chants. Do Pompey fans really need to sing about 'hitting scummers with a brick'?"
It was Hawkins who led the prosecution of 13 Tottenham fans shouting abuse at Sol Campbell during a League match between Tottenham and Portsmouth. Note that the number included a boy, a mere 13-years-old. And the abuse directed at Campbell was much worse than the shouts of Judas that greeted him when he moved to Arsenal from Spurs. In calling on the authorities "to take action about clubs that fail to do so if these abusive chants become a habit", Hawkins made the point that, "[For him] it is relatively simple in principle, and that is, if something was a crime outside sport then it should be a crime inside sport".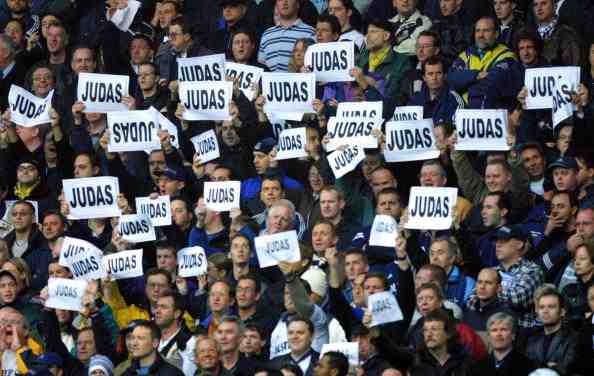 As a punishment for clubs that do not act, Hawkins would force them to play behind closed doors, have points docked or be fined, and fans who are guilty, banned for life. In essence, he argues that football should not get away with saying "inappropriate chanting" is acceptable because it is football and, therefore, it is different. What is wrong in society is also wrong in football.
And this is where I believe the reaction to Muamba is important. Okay, some of it feels like a crowd joining in what looks a worthy act, but most of it, I believe, was genuine. It demonstrated that, while football has problems, as Hawkins has so rightly highlighted, it also has a caring side. The question is, how this can be brought out more while retaining the game's passion? To combine passion with genuine sportsmanship is a test for football. The reaction to Muamba shows it can be done. It needs to be more universally followed if football and crowd behaviour is to change.
Mihir Bose is one of the world's most astute observers on politics in sport, particularly football. He wrote formerly for The Sunday Times and The Daily Telegraph and was the BBC's head sports editor. Follow Mihir on Twitter.