This may not come as much comfort to Blackburn Rovers supporters, but one result of their relegation and how Venky's, their Indian owners, have managed, or rather mismanaged, the club, is that, at last, high profile politicians may be persuaded that self-regulation in football does not work.
This could even lead to legislation. I am given to understand it might it, and if it does, it will mark a significant development in British football.
It will mean that Britain will join many other countries and declare it is no longer content for the football authorities to regulate themselves. It could lead to laws, in particular, about who is allowed to buy a football club and whether control of a club can pass to an overseas buyer. Germany, for instance, does not allow any foreigner to acquire majority control of a German club.
I am well aware that British law may, or may not, go that far. We are a long way from working out the details of any legislation. But the net effect of this will be that this country will no longer allow the Premier League to offer a wonderful brand which any foreign businessman seeking to develop his business, or merely his profile – as in the case of Venky's – just acquires.
I understand that Jack Straw, the Blackburn MP, is ready to take up this fight for regulation. Straw, who has just won a victory in his whiplash campaign on insurance claims, is at present, busy finishing his memoirs. But the moment that is done, possibly in the next couple of months, he will turn his attention to persuade David Cameron to legislate on football. He has told friends that he has no intention of letting this subject drop.
His determination to do so has been strengthened by his dealings with Venky's. I am told, that for more than a year Straw has worked hard to establish a relationship with the Pune-based owners, but has had little success. At one stage, it seems it was difficult to get Venky's to even reply to his emails. He did meet Vineeth Rao – Venky's nephew, who is some sort of point man at Blackburn for the owners – but not the real movers and shakers.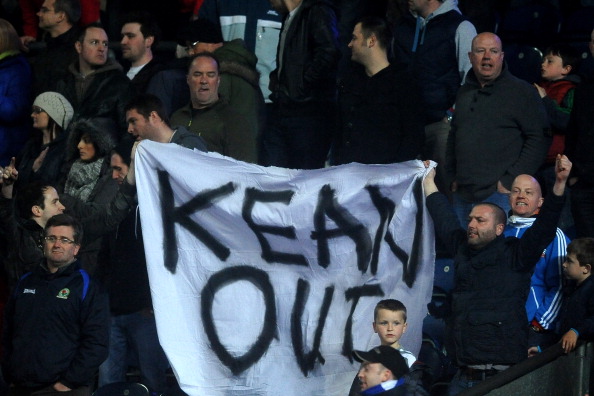 Not surprisingly, this has left him frustrated and angry by his treatment from the owners. His feeling is that for a long time, the campaign to get the manager Steve Kean out, has sidetracked the club from the real issue; which is Venky's and their management ethos and style. This, in turn, is linked to the wider question of who is allowed to own a football club.
Straw did vent some of this feelings on this subject in a Times article yesterday, but there he berated the football authorities for not exercising sufficient control. That article had no mention of any legislative action. But, he has recognised for some time now that just as self-regulation has been shown to be inadequate for the City of London and the press, so it does not work when it comes to football.
Now, you may well say what is new about all this? Have we had not heard politicians talk about doing something about football, then produce nothing? Straw's own Labour party came to power promising to tackle football's problems, even appointing a regulator. Then, the Premier League had not become quite such a brand. This was 1997 remember, only five years after its launch, so there was not much talk of foreign ownership. Football concerns centred round other issues.
Nevertheless, the football authorities saw off any Government action. We did have a Task Force, lots of publicity about David Mellor and Tony Banks, those two Chelsea fans, kicking a football around, but it was hardly earth shattering.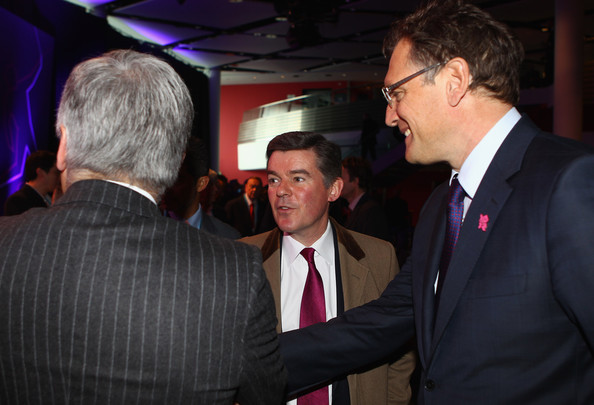 Then, in April 2010, just as the country went to the polls, the Conservatives talked of legislating on football. Hugh Robertson (pictured above centre), the Shadow Sports Minister who stepped into the top job after the Conservatives joined the Liberal Democrats in a Coalition, told me: "The national game needs to deal with four issues. The fit and proper person test for club owners, transparency so that people looking at football clubs can see exactly what's going on, the whole question of debt as a percentage of turnover, and governance. There are far too few people that sit on football boards, either in clubs or the organisations, that act independently. Most are part of the game's vested interests."
He went on to warn, that if, "by the end of the summer the FA, the Premier League and the Football League have not come up with a proper plan to address these four issues, then the Government will have to step in. One of the options would be an independent regulator to run the game."
After Robertson became Sports Minister he even went so far as to say football was the worst governed sport. We did have a Select Committee report on the governance of football, but apart from talk of doing something about the football creditors rule, there was no talk of any broader legislation. What makes the Straw initiative different is that it will mean a politician who has held major offices in the land – Home and Foreign Secretary – will have taken up this issue. This has never happened before.
It will mean we have moved a long way from that day in 2005 when the Glazers, having won control of Manchester United with their hugely leveraged purchase, flew into London. They spent the night at the Ritz and the next day had lunch at the Premier League, tea with the FA and a steak dinner in the Churchill room of the House of Commons with Richard Caborn, then Sports Minister. There was little or no concern expressed about how they had raised the money to buy the club, with Caborn keener to talk about sport can help tackle obesity.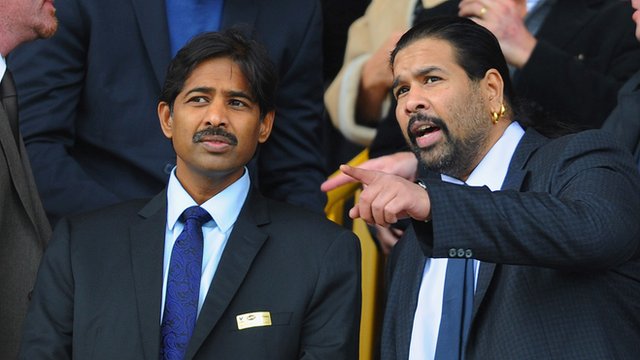 Blackburn supporters have organised a supporter's trust and are planning to raise money to buy the club. This is a route many other supporters have taken and success would depend not just on their resources, but on Venky's (pictured) being prepared to sell.
Where Straw could be different and a major advance, particularly should it lead to legislation, is that it will show our rulers recognise that the problems posed by the growth of the Premier League and its development as a worldwide brand cannot be left to the football authorities. We all have a stake in it, and those we elect to govern us must provide some sensible answers about the governance of the national game.
Mihir Bose is one of the world's most astute observers on politics in sport, particularly football. He wrote formerly for The Sunday Times and the Daily Telegraph, and was the BBC's head sports editor. Follow Mihir on Twitter.