Some spread themselves out on restaurant seats, in shop doorways or on any piece of concrete they could find a spot to catnap. Others sat quietly, frequently yawning, peering longingly at their watches, drinking countless cups of coffee. The younger ones, faces still painted, scarves still brazenly hanging from their necks, continued the revelry of the previous few hours, laughing and joking, laden with cans of beer and dried sandwiches.
Welcome to Poznan railway station as we waited, as patiently as we could, for the 2am sleeper train in the early hours of the morning following Thursday's Italy-Croatia (pictured below) game at Euro 2012.
Any journalist who has attended a World Cup or European Championship has come to expect routine hassle, energy-sapping fatigue, lack of decent food, unpredictable transport. That's the downside of getting to watch absorbing, sometimes memorable football – especially here.
But I still asked myself why, for the equivalent of 60 quid, those responsible for the Polish train network made all of those of who needed to get back to the capital, mostly the fans, wait until six hours after the end of the Italy-Croatia match for the only train back to Warsaw. Hardly ideal planning. And, what's more, a laboriously slow train that pulled into every station imagineable, was packed to the rafters, stifling hot and didn't reach its and our destination until after 6am – when most sane people are either still asleep or just stirring from their beds.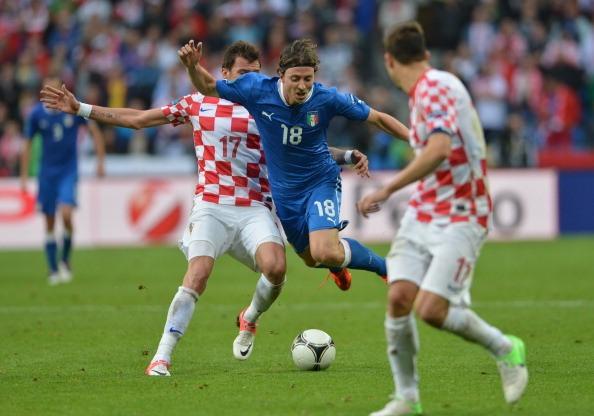 Hey ho, it's all gone into the bank of experience as they say. Every tournament has its good and bad points. Some are better than others. The World Cup in Germany in 2006 was impeccably run while Japan and Korea in 2002 had originality and colour. By contrast, the Euros in Switzerland and Austria four years ago lacked spontaneity while at the 2010 World Cup in South Africa there was definitely something missing despite all the hype.
Having spent the last few days at Euro 2012, I can say that nothing much has changed from the perspective of pros and cons. On a personal level, just as I half-expected, I have been treated well and have found the people of Warsaw friendly and hospitable. The language barrier caused one or two problems, not least when it came to getting directions, but I've experienced far worse.
It's a shame of course that such highly-charged tension between rival fans marred part of the first week of an otherwise enjoyable tournament. Those of us who thought the politics of the past had been buried and replaced by a spirit of unity have been left sadly disappointed, with rival supporters using football to settle old scores.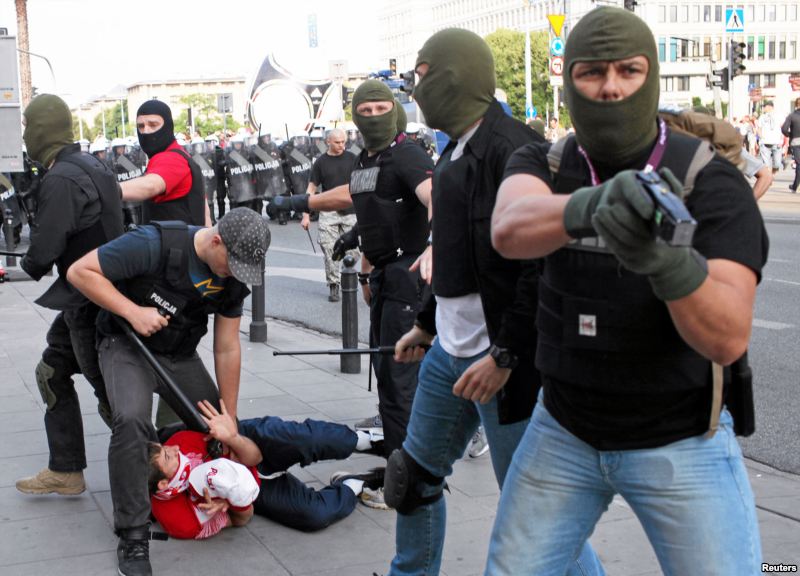 But, as ever, it's the little things one remembers most. Good and bad, funny and serious. Rarely if ever have I experienced such an antiquated computer system to try and buy an inter-city rail ticket. It took an eternity for the lady on the other side of the window to log what I wanted, and then print it out. On the other hand, the student behind me in the queue offered to translate when I couldn't get my message across. What a relief after a 40 minute wait.
Then there was the shop assistant who, when his store's water machine kept spewing back my money and I gave up trying, used his own coin and rushed after me with a nice cold bottle. And let me tell you about the pregnant lady on the tram. Before I even noticed her and could offer her my seat, she tapped me on the shoulder and pointed to her tummy as if to say, "up you get, mate".
What have these anecdotes got to do with football, you may ask. Not a lot but there are the kind of things you tend to remember just as much as who scored when, how and for whom. Oh by the way, the football has, in the main, been compelling and absorbing, though spare a thought for those getting drenched a couple of thousand miles away in Donetsk as I write this.
Pretty soon it'll be sudden death and I'll be home with a beer in hand watching the action unfold on TV like most others. Not quite the same as being here, but in a way, having worn the T-shirt for as long as I can remember, just as enjoyable. Bring it on…
Andrew Warshaw is a former sports editor of The European, the newspaper that broke the Bosman story in the 1990s, the most significant issue to shape professional football as we know it today. Before that, he worked for the Associated Press for 13 years in Geneva and London. He is now the chief football reporter for insidethegames and insideworldfootball. Follow him on Twitter.