John Terry says his decision to quit playing for England broke his heart but will the footballing public be as sympathetic towards him as he might hope?
Whatever the verdict in his Football Association (FA) disciplinary hearing, there seems little doubt that at the end of Terry's international career, opinion will be split over the legacy he left and how he should be judged.
Terry's announcement, three months short of turning 32, that the FA had made his job "untenable" seems to be suggesting that it is all their fault; that having been acquitted by the courts for allegedly racially abusing Anton Ferdinand during that Chelsea game at QPR last season, he should be allowed to get on with his life on and off the pitch.

It's a flawed argument. Firstly, it wasn't the FA's fault that Terry's case became a criminal prosecution. That wasn't of their making. In an ideal world, they would have heard the case months ago. Secondly, can anyone really argue that this isn't a footballing matter? If Liverpool's Luis Suárez went through football disciplinary channels why should Terry's case be any different?
In fact, those who run the game surely have a DUTY to convene their own inquiry however strenuously Terry denies the charges against him. To play the victim smacks of expediency.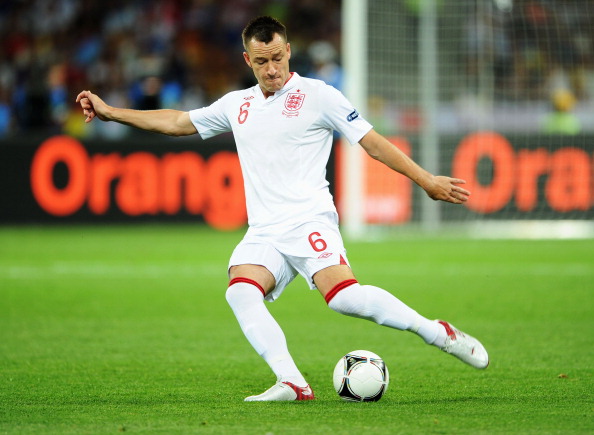 Don't forget Terry (pictured above) was selected for the 2012 European Championship while facing a criminal charge – not many precedents for that – and at the expense of Rio Ferdinand when, despite Roy Hodgson insisting otherwise, most observers believed Ferdinand had been excluded for being Anton's older brother.
So did Terry jump now rather than wait to be pushed? It would certainly seem that way but whatever his antics off the field – and there have been a good many, two of which led to him being stripped of the England captaincy – no one can accuse him of never giving less than 100 per cent for his country.
A lion of a central defender, after 78 caps Terry may not go down in history as one of the greats – he lacked pace and guile, and still does – but few have played for their country with such passion and determination. Certainly, there are more cultured central defenders available for England but few with Terry's patriotism or commitment to the cause. The fact that he will long be depicted as one of football's bad guys – adored by Chelsea fans, lambasted by almost everyone else – should not overshadow the fact that he wore the national shirt with pride.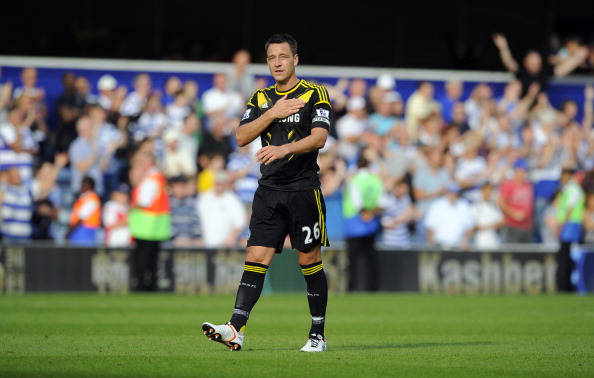 Whatever Terry might think now, the FA cannot – could never have – just swept his case under the carpet. His efforts to play the victim sorely miss the point: he simply made too many mistakes. He remains a towering figure for Chelsea. Indeed at his peak, he was also a towering figure for England and Hodgson will miss him even though he is now nowhere near his best internationally and there others on the way up to fill the gap.
The sad thing is that, having led his country with such courage and distinction on the field, Terry had become such a symbol of division off it. That's how I fear he will be remembered. And however long he plays for Chelsea, he is bound to be constantly reminded of it by opposing fans.
Andrew Warshaw is a former sports editor of The European, the newspaper that broke the Bosman story in the 1990s, the most significant issue to shape professional football as we know it today. Before that, he worked for the Associated Press for 13 years in Geneva and London. He is now the chief football reporter for insidethegames and insideworldfootball. Follow him on Twitter.