Did the ball cross the line? It's a question fans have been asking ever since the 1966 FIFA World Cup final when England striker Geoff Hurst's extra time goal against Germany was dubiously yet innocently allowed to stand by the Swiss referee on the advice of his Soviet linesman.
The other more pressing question is why nothing has ever been done, in the 46 years since, to avoid countless similar occurrences of the referee getting it wrong, accidentally perhaps but often with dire consequences. But now, at last, the global clamour for goal-line technology is finally bearing fruit. Most believe it is long overdue apart from those stubborn traditionalists who blindly take the view that crucial decisions should never be helped by scientific aids.
For years, FIFA was staunchly against the use of any form of technology. Every time the issue was on the agenda at the annual meeting of the International Football Association Board (IFAB), those advocating technology eagerly awaited the outcome, believing they had finally convinced the game's ultra-conservative lawmakers to give the concept the green light. And every year, the game's lawmakers came up with some delaying tactic, invariably that there was no foolproof system, and sent the manufacturers away to do more tweaking.

That all changed after South Africa 2010 World Cup when England – in a reversal of 1966 – were denied a clear goal against Germany. It was the moment FIFA President Sepp Blatter changed his mind. It was also the moment the often-laborious journey to introduce technology was kicked into top gear.
Now, this week, following final IFAB approval in July and six months of painstaking fine-tuning and experimentation at a series of low-key fixtures, goal-line technology is being introduced in official competition for the first time: the Club World Cup in Japan.
It cannot come soon enough and don't just take my word for it. Jérôme Valcke, FIFA's secretary general, said as much when he hailed implementation as a revolution.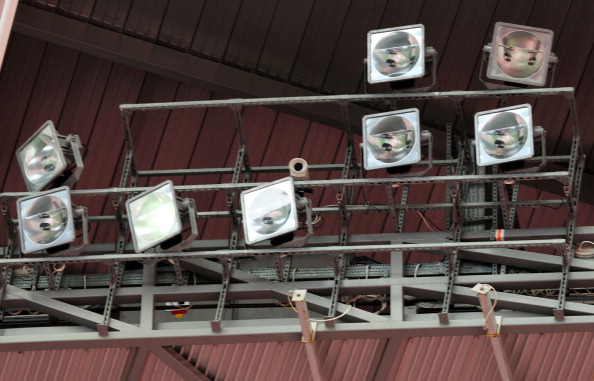 Two systems are being used, both having been rigorously tested and both able to transmit to the referee within just one second whether the ball is over the line. First, there is Hawk-Eye (cameras pictured above), based on deploying quick-speed cameras in similar fashion to the system used in tennis and cricket. Then there is GoalRef, which uses magnetic sensors with a chip inserted in the ball.
The importance of the two systems working perfectly at the Club World Cup cannot be underestimated. After the tournament, FIFA will choose which of them to use at next year's Confederations Cup and then the World Cup in Brazil in 2014.
Thank Goodness, the custodians of the game have finally seen sense by agreeing on a way to prevent any more blunders. Words like revolution, which Valcke used, are often over-used but this is surely one of the most pivotal rulings in terms of pulling the game we all love into the 21st century.
Before we all get carried away, it should be mentioned that goal-line technology does not come cheap. Very few leagues in the short term will be able to afford it. Each installation will cost around $250,000 (£155,000/€190,000) per club.
But it's the principle that counts. Whenever goal-line disputes happen – and they happen all over the world whatever Michel Platini might say – they are highlighted more than any other area of the game. Why? Because they can lead to teams being eliminated from competitions, coaches getting the sack, players breaking down in tears and referees being lambasted by all and sundry. As injustices go, few are as damaging as when a perfectly good goal is ruled out after the ball has struck the woodwork. Just as appalling, of course, is the reverse, in other words when a goal is given that patently shouldn't have been.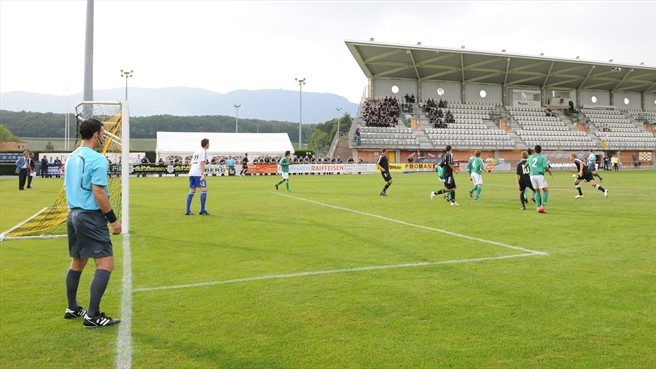 I have enormous respect for many of Platini's forward-looking ideas. Since taking over at UEFA, he has invariably put the game first and personal ambition second: championing the role of smaller clubs, introducing financial fair play, never afraid to court controversy if he believes in something passionately.
But his opposition to goal-line technology is as misguided as it is backward. The idea that it will somehow inevitably lead to video technology in other areas of the game like offsides and penalties has no basis in fact. Platini's pet plan of employing two extra linesmen – or additional assistant referees as they are officially termed – in order to preserve the game's human aspect may be laudable but does not keep pace with modern-day needs – or with other major sports like rugby, cricket and tennis for that matter. Nor, crucially, is it given greater credence than goal-line technology by fans, players and coaches alike.
Platini has repeatedly stated he will never allow goal-line technology in UEFA competitions. That is his right. He genuinely believes his system is more beneficial to the game, more practical, cheaper and more effective. In the interests of fair play, however, there are millions who disagree.
The one point the UEFA President perhaps misses more than any is that the very body of people goal-line technology is designed to help most – the referees themselves – are by and large in favour. If they weren't, it would be a different story.
Andrew Warshaw is a former sports editor of The European, the newspaper that broke the Bosman story in the 1990s, the most significant issue to shape professional football as we know it today. Before that, he worked for the Associated Press for 13 years in Geneva and London. He is now the chief football reporter for insidethegames and insideworldfootball. Follow him on Twitter.