By Samindra Kunti
April 30 – Liverpool and Egypt star Mohamed Salah has been angered over the unauthorised use of his image, blaming the Egyptian Football Association in a dispute that comes less than two months before the World Cup in Russia.
Last week the Egyptian's agent warned there was a "very serious issue" with the Egyptian Football Association over the Liverpool star's image rights. The issue has now escalated into a full-blown altercation between Salah and his FA.
Salah, who has been rampant for Liverpool this season, notably against AS Roma in last week's first-leg Champions League semi-final, is currently football's hottest property. He also led Egypt to the World Cup finals by converting a last-minute penalty against DR Congo in a crucial World Cup qualifier, enhancing his cult status at home.
But Salah is furious with his image being displayed on the outside of the national team's plane. The sponsor is WE, which is a direct conflict with Salah's sponsorship deal with rival telecoms giant Vodafone. "Sorry but this is a major insult … I was hoping the deal would be classier than this," Salah tweeted on Sunday.
Egypt's Youth and Sports Minister Khaled Abd Elaziz has been trying to resolve the dispute, talking to all concerned parties. "Especially since Egypt is going to participate in the 2018 World Cup," Elaziz tweeted hours after Salah's. "Mohamed Salah is an idol for Egyptian youth, loving and loyal to his homeland and represents his country in Europe in the best way."
Ramy Abbas, Salah's agent, said he has been waiting for a response from Egyptian officials. "We have not even been contacted for a resolution! Nothing! Complete silence!" he said in his own tweet on Saturday.
Salah's camp argue that the Egyptian FA and agency Presentation, a major player in the Egyptian sports landscape, don't have the right to use Salah's image without the consent from MS Commercial, Cayman, the firm that owns Salah's image rights.
The public is siding with their Liverpool hero and on social media Salah's tweet went viral, followed by a Twitter hashtag #Support_Mohamed_Salah.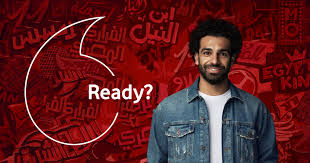 Former Egypt and Tottenham striker Mido said he hoped the dispute would be solved in time for the World Cup, Egypt's first since 1990. "The problem between Salah and the sponsorship company must be handled with great intelligence and must meticulously follow the law," said Mido. "The timing of the problem is difficult and how do you guarantee that if the company settles with Salah that other players won't go and ask for the same settlement?"
Egypt qualified for the first time in 28 years for the World Cup and will be competing in group A with hosts Russia, Saudi Arabia and Uruguay at the tournament. They kick off their World Cup campaign against Oscar Tabarez's Uruguayan side on June 15.
Contact the writer of this story at moc.l1696172356labto1696172356ofdlr1696172356owedi1696172356sni@i1696172356tnuk.1696172356ardni1696172356mas1696172356