After the shenanigans of the last few days, and weeks, in the Byzantine world of Confederation of African Football (CAF) politics, where Niccolo Machiavelli clearly has his ardent disciples – in the art of ruthless political bloodletting and the decimation of perceived, real and feared adversaries – my original plan was to write a column on the serial governance missteps that are a clear existential threat to the organisation. 
As keen followers of the African game are acutely aware, CAS will rule on the abandoned final of the Champions League no later than July 31.
The continental fraternity also waits for what will happen in the highly controversial Disciplinary Committee case of Fouzi Lekjaa, CAF's 2nd Vice-President, who attacked FIFA-listed referee Bamelak Tessema during the Confederation Cup final in Alexandria.
These issues will certainly be the subject of a subsequent column in the immediate future, as Fatma Samoura, FIFA's Secretary-General, is set to resume work, as FIFA's 'General Delegate for Africa', at CAF headquarters in Cairo, on the 1st of August – assuming a case at CAS, instituted by Liberia's Musa Hassan Bility, does not stop the Senegalese from doing so.
This act of FIFA, to become directly involved, in the day-to-day running of a Confederation – which is not a member of FIFA – is unprecedented in the world governing body's 115-year history.
It is a decision that remains a controversial talking point in world football, as the stern opposition of UEFA President, Aleksander Ceferin, to the plan, clearly indicates.
But I am compelled to take a detour from these incredibly important issues, because an incredible stroke of providence has finally given me the ability to answer, with exact detail – after three years of asking – the biggest question that has never been answered : What does the Confederation of African Football earn from its commercial partners?
CAF currently has a 12-year deal with French company Lagardere Sports, in which the latter acts as its exclusive agent, with regards to its commercial deals.
Lagardere, under this arrangement, has guaranteed a minimum payment of $1 billion to CAF, a figure viewed by some football finance experts as undervaluing CAF's various properties, including its crown jewels – the Africa Cup of Nations, the Champions League and the Women's Africa Cup of Nations, over the long term.
As one of the leading officials of CAF admitted to me, in a brutally frank "off-the-record" conversation, the contract between them and Lagardere has become a commercial millstone around the organisation's neck.
"The Asian Football Confederation will be earning [from 2021-2028] $4 billion in an eight-year commercial contract [with DDMC Sports International and the Fortis Sports Agency].
"Yet, CAF is earning a guaranteed $1 billion for twelve years. How can we continue to be in this ridiculous situation? There is just no way that this can be allowed to continue."
Even Lekjaa, the controversial Moroccan, observed, in the confidential minutes of CAF's 19thJune Executive Committee meeting, read by this columnist, that "CAF has entered a cycle of structural deficit that will reach about $6m at the end of the year (2019).
"If this deficit is not corrected, it WILL LEAD TO THE CONSUMPTION OF FINANCIAL RESERVES AND THE DEFICIT WILL REACH TO THE POINT OF REACHING $120m after ten years," Lekjaa and his committee members warned.
"This assertion [of Lekjaa] is correct," says Andrew Kamanga, president of the Football Association of Zambia, who is a chartered accountant.
"Deficit is a function of generating less income against higher expenses. Deficit impacts on reserves, so it's therefore important that in any financial cycle the income generated should be higher than expenses, so that you avoid drawing on reserves."
"The issue at hand is to relook at the income to be generated and match the costs and expenses in the same financial year to accommodate a small surplus since by nature, football confederations are not judged on profitability.
"They should generate enough income to cover the football related costs, including investment in infrastructure," Kamanga, who is also a member of FIFA's Audit and Compliance Committee, advised.
The Total mystery revealed 
When CAF signed a contract with Total on July 21 2016 in Paris, Issa Hayatou, then CAF President, said: "This partnership is a major milestone in our on-going search for additional resources to accelerate African football's development, bring its governance up to date, upgrade its sports infrastructure and advance its performance globally,"
But neither CAF nor Total, a publicly-quoted company, gave any public details about the figures for this eight-year contract, which commenced in 2017 and could last, should there be a four-year extension, till 2028.
Both parties refused to disclose financial details about the contract to this columnist over three years, despite repeated requests.
Their attitude received the harsh criticism of Transparency International (TI) at the time.
"There is no reason why deals like this should be secret. We believe there must be much greater transparency on where football associations and confederations get their money so it is possible to see how they spend it. There have been too many instances of marketing deals linked to corruption. That's why it is so important to be open and transparent," TI said in September 2016.
I can, finally, state the exact figures of CAF's most lucrative commercial contract – Total will pay them the sum of $116 million over an eight-year period, which comes to an average annual payment of $14.5 million per year.
This deal secures their position as the title sponsor of 10 CAF competitions and more than 1,500 matches during the Africa Cup of Nations (AFCON), the African Nations Championship (CHAN), the Champions League, Confederation Cup and CAF Super Cup, as well as its youth competitions (the U-23, U-20 and U-17 Africa Cup of Nations), the Women and Futsal Africa Cup of Nations.
The figures for other major commercial partners, as revealed by official CAF documents, are:
A nine-year contract with 1XBET, worth $65.3 million, running from 2019 till 2028.
An eight-year contract (2017-2024) with telecoms company Orange worth $54.86 million.
A two-year $9.3 million contract (from 2019-2021) with financial services company Visa.
A four-year contract (from 2019-2023) with Continental Tyres, worth $2.8 million. 
Other contracts with Gilead Sciences Inc and Yamaha, are less than $1 million in value ($0.9 million and $0.45 million respectively). 
"These (commercial) contracts [with VISA and 1XBET] have never been a subject of discussions at our (exco) meetings," said Bility of Liberia, who, 24 hours before his FIFA ban, filed a case to stop the resumption of Fatma Samoura in Cairo, on August 1.
The FIFA Secretary-General is expected to begin a six-month stint as FIFA's General Delegate for Africa,. During this period she is supposed to play a key role in CAF's governance reform.
"We have minutes to back every CAF exco meeting. There's nothing whatsoever in there about [the] 1XBet or Visa [contracts]," Bility told Insideworldfootball.
"He (CAF President Ahmad) doesn't have the authority to carry out such undertakings, without the express approval of the executive committee.
"I never saw the Largadere contract, since I was elected to the CAF executive committee. We asked for it but it was never given to us," Bility insisted.
Other Executive Committee members, some of whom were elected to the executive committee, in 2011 and 2017, told this columnist they have never seen the Lagardere contract.
Leodegar Tenga of Tanzania, who just left the CAF exco, as well as Sierra Leone's Isha Johansen, are amongst them.
Arguably, there is no better person to explain the complexities of football sponsorships than Patrick Nally, generally acknowledged to be the 'founding father of modern sports marketing' who, with then FIFA President Joao Havelange in the 1970s, transformed the landscape of FIFA's World Cup finances with ground-breaking deals with Coca-Cola and Adidas.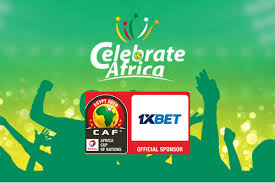 "Lagardere have been leveraging some of their relationships, particularly in Africa and Asia, some of which have been ethically questionable in my opinion," says Nally, a partner at the sports marketing firm WestNally.
"Sports sponsorship has taken its time to evolve. When we started in the 1970s, Africa and Asia were not mature markets. But things have changed now. They are now major markets in the industry. CAF have now reached a point where everything must be transparent.
"It's historic that several confederations have been manipulated by a few people in the past. But they can no longer operate in this clandestine matter," Nally warns.
With roughly $257 million raised from commercial partners (excluding broadcast rights) for CAF, by Lagardere, since 2017, many poignant questions remain as to why CAF signed a deal that could stop it from earning a lot more revenue in the long-term.
The 8-year $4 billion deal that the Asian Football Confederation (AFC) recently signed in June 2019  – but runs from 2021 to 2028 – with Chinese company DDMC and the Fortis Sports Company, puts CAF's 2015 deal under the bright spotlight.
"Asia have gone to the market, and been able to get rid of old partners that failed to provide them with the best deals. It is time for Africa's football governors to do the same," Nally advises.
But one major stumbling block that CAF could face, in getting more lucrative commercial partnerships, is the fact that it has sold the name rights of its top event – the Africa Cup of Nations – to Total, which gives it primacy above every other sponsor.
"It certainly makes it, on the surface, less attractive for other major sponsors to come on board," Nally thinks. "FIFA wouldn't do this, for this very reason. But it is a difficult thing to say, for certain, whether CAF made a right or wrong move.
"One needs to have an intimate knowledge of the market, in order to make an accurate assessment. Would I have recommended the Total deal? I probably could have. But one has to know the nature of the market first."
While some top CAF officials are keen to break the current Lagardere contract and put out a fresh tender, in the hope that it would get a far better price for its properties, the terms of the current contract are pretty onerous for CAF to repudiate.
To secure itself, Lagardere's lawyers ensured that the legal base of any possible dispute, between them and CAF, is the International Chamber of Commerce in Geneva, Switzerland, with relevant Swiss laws being the operative statutes for the 12-year contract.
In order to hear Lagardere's side of what appears to be a souring relationship with CAF, despite what appears to be very cordial personal relations between Ahmad and Idriss Akki, Lagardere Africa's CEO, who were pictured together during a trip to the 'Umrah' (lesser Hajj) in Mecca, Saudi Arabia, I tried to secure an interview with Akki during the Africa Cup of Nations in Egypt. But the Lagardere Africa CEO ignored my request.
Lagardere's failure, for years, to engage with the media and publicly explain its central role in the financial health of African football's governing body has not endeared it to the continent's football fraternity, where the general suspicion prevails that Lagardere is having a financial feast at CAF's expense.
But the prevailing political situation at CAF hardly helps Lagardere in trying to attract new sponsors. As a leading marketing expert told me, during the AFCON, officials of Visa quietly expressed their displeasure to CAF, about the negative headlines that the organisation has been attracting, as a result of its political problems. This led to a reduced marketing spend in Egypt.
Opacity in financial matters was a big issue at the just concluded Ordinary General Assembly in Egypt, where CAF's annual accounts for last year were not circulated to its 54 member federations within the prescribed 30-day advance period, ahead of the congress.
That this gave member associations no time to scrutinise the figures, and offer informed comments, was not lost on Kamanga, who protested on the Congress floor.
"They were not circulated to the members within the statutory provisions under Article 17 (7) of the CAF statutes – 'All documents including accounts shall be deposited to members at least 30 days prior to the meeting'. This was not done before the congress," said the Football Association of Zambia president.
"The financial statements were only availed to the members in the congress hall… members were deprived of the opportunity to review both the financial statements and the proposed budget."
"The actual audited accounts that were presented to us, at the General Assembly, was for the year 2017/2018, which ended in June 2018. And the budget given to the congress, for approval, was for the 2019/2020 financial year."
"The actual accounts for the 2018/2019 financial year, ending in June 2019, have not been availed, since the accounts are yet to be presented [to the member associations]," Kamanga surprisingly said.
How does CAF approve a budget for the 2019/2020 financial year, without scrutinising and approving the accounts for the previous financial year?
As a colleague poignantly said, "If you want to see miracles, don't go to church. Come to CAF."
To be brutally honest, I have never been so depressed about the state of African football than I am now.
Less attention is paid to African football's dire development needs and far more is given to the skulduggery within political corridors, as people nakedly fight for power.
The best moment  – and saving grace – of my Nations Cup experience in Egypt, in the midst of the despondence, was being able to help Alvin Zhakata.
A Zimbabwean fan who travelled for nearly 50 days and 10,000km, by road from home, to watch matches at the Cup of Nations, Zhakata was broke by the time he arrived in Cairo.
He got a VIP ticket to watch the final and a return flight home from CAF, on the instructions of CAF boss Ahmad, after I had spoken to him, on Alvin's behalf.
Alvin's effervescent passion for the game is a telling reminder, to those governing football, that passionate fans are the lifeblood of the sport. The game is nothing without them.
If CAF's governors thought more about the fans – and their primary responsibility to serve them with diligence and integrity – African football would be in a far better place.
For now, the dawn is far from breaking, as African football governance traverses the deep darkness of the night.
Osasu Obayiuwana, a lawyer and BBC broadcaster, is one of the world's leading journalists on African football. Follow Osasu on Twitter @osasuo