Life has certainly not been peaches and cream for former CAF finance director Mohamed El Sherei over the last seven months. In a one-hour exclusive conversation, at the Heliopolis Sports Club in Cairo in November, El Sherei, who has been without an income for several months, spoke frankly, to Insideworldfootball's Osasu Obayiuwana, on what he says has been a tumultuous period, for him and the organisation to which he once belonged.
Sacked from his job as the Finance Director of the Confederation of African Football (CAF) in July, the 42-year old El Sherei has no certainty about his future, as he waits for FIFA's Ethics Committee to act on the complaint that he sent to them on May 31,  in which he accused CAF President Ahmad of serial misconduct.
Yet to secure a job, after his appointment, as Finance Director, with the Normalisation Committee of the Egyptian Football Association, was withdrawn in September, El Sherei is determined to fight what he describes as the unjust treatment meted out to him by the organisation that he served for two decades.
Osasu Obayiuwana (OO): I would like you to go back to the day that you were dismissed from your position. What happened?
Mohammed El Sherei (MES): I was first suspended from my position for 60 days. This was on 15 May 2019. I don't know what the issue was exactly. But I think the reason was because I had refused to travel to Morocco to have a meeting of the CAF Finance Committee. I did not see the reason why a meeting of the committee, which is supposed to be held at the headquarters of CAF, in Cairo, should be held in Morocco. We have all the facilities here. The President of the Finance Committee is also supposed to review the documentation in good time, say two to three months before, ahead of any meeting of the main committee, as we had done under the chairmanship of Mr Suketu Patel, who was a very strong president of the finance committee.
But I am actually not just talking about personalities but about a respect for processes in the organisation. It is not enough to be a president of a committee and be asking questions from home and be asking aides to be preparing briefing documents, small papers, to give him an overview of the organisation, especially when we are talking about money and financial reports.
Can you imagine that for the first 18 months of the current CAF administration, there was not a single meeting of the Finance Committee?
Even during the presentation of the CAF financial report in 2017, I was the one that presented the report, instead of the committee chairman. That was the first time that such a thing would happen… I had to do it, because the chairman refused to do so. He did not know what was contained in the financial report. Three days before the meeting, the Finance Committee chairman (Fouzi Lekjaa) asked me to prepare a resume of what we should prepare for the CAF General Assembly. I gave it to him three times and I believe that he lost it three times…
OO: When exactly was this?
MES: It was in November 2017.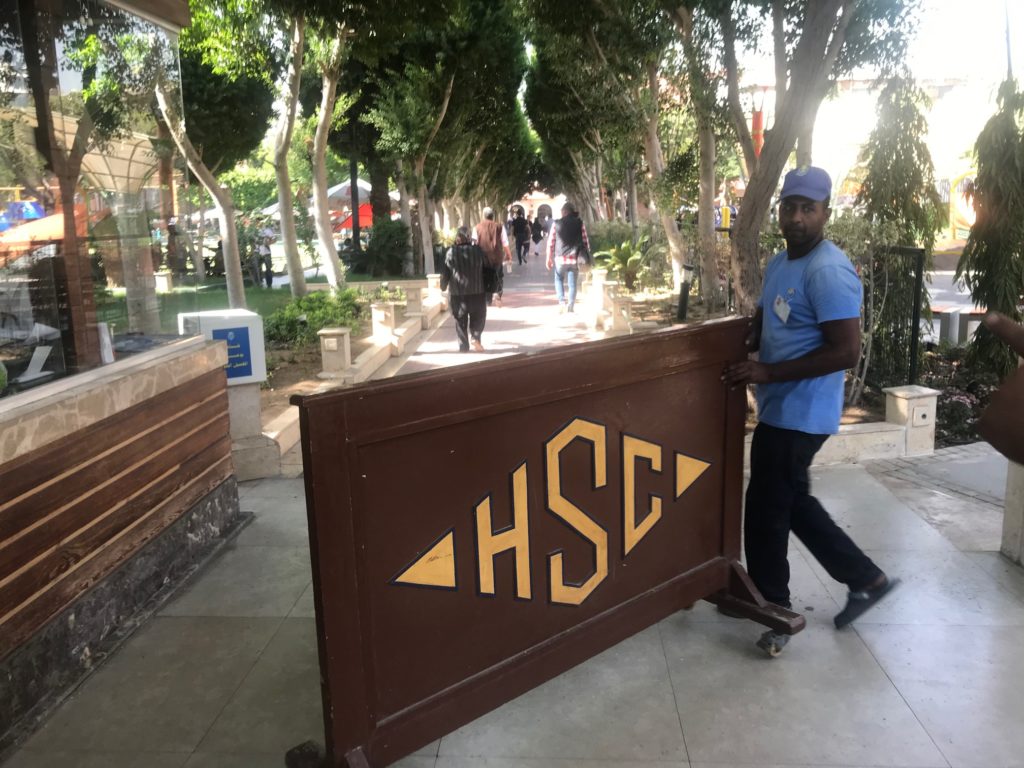 OO: It is quite shocking that CAF has no financial report approved by the CAF congress for the  2018/19 financial year. And yet, expenditure was approved, for the 2019/20 financial year. As a former Financial Director of CAF, is this normal? 
MES: Of course, this is not normal. But I have given you the reasons why. Where is the finance committee? Where is its president? This is the main issue. Where is the work that they are supposed to have done? This is what I am talking about. You have a very good (finance committee) president, maybe. But he has no time for CAF.
OO: What relationship did you have with the chairman of CAF's Finance Committee?
MES: The chairman should revise and give orders, regarding the methods that we should apply, to do our work. At the end of each year, he should ask for the financial report, so that he can revise it and make needed comments and corrections. He should also ensure that IFRS (International Financial Reporting Standards) rules are strictly applied. But the current finance committee chairman was not doing these things whilst I was there. Maybe he is doing it know. He (Fouzi Lekjaa) was a good person, welcoming person. But he was not going through his [CAF] work. He was always asking his office in Morocco to do his work…
OO: I want to talk to you about something that is in the public domain: It is known that the CAF president ordered you to make payments, from the CAF accounts, for flight tickets for select members of the CAF executive committee and some federation presidents to go on the Umrah (Pilgrimage) to Mecca, in Saudi Arabia… Whether you look at it from CAF or FIFA regulations, this is forbidden.
Knowing this, why did you agree to comply with such an instruction?
MES: It was not a demand from the CAF president. It was an order to make the flight bookings and hotel reservations here in Egypt, based on the discounted rate that CAF is able to get. He said that he would reimburse the expenditure to CAF. It was on this basis that I agreed to do it…
OO: Did the CAF president make this commitment in writing?
MES: No, he did not do it in writing. But I sent an email to the CAF Compliance Unit, copying the CAF president, detailing the oral instructions that had been given to me by the CAF President. In that email, I asked when the CAF president was going to refund the money. When I got a reply from the Compliance Unit, it was ridiculous… They now said the flight tickets were not issued for an Umrah trip but for them to make a visit to the CAF headquarters to inspect the buildings in CAF. Can you imagine this, inviting 18 federation presidents that are not engineers, to Cairo for a maintenance overview of the CAF headquarters…
OO: I don't understand… Tickets were booked for them to go to the Umrah in Mecca, so how could it be now said that the tickets were booked for a maintenance inspection of the CAF headquarters?
MES: Some of them did not go through Egypt. But there were others who came through Egypt and they all assembled at the Marriott Hotel, before going to Saudi Arabia. They got a gift from one of the Princes, whom I don't know, in Saudi Arabia to go to Mecca and stay in a hotel there at his expense. So, these people, including Mr Ahmad Ahmad and his fellows, went to Saudi Arabia on a private jet.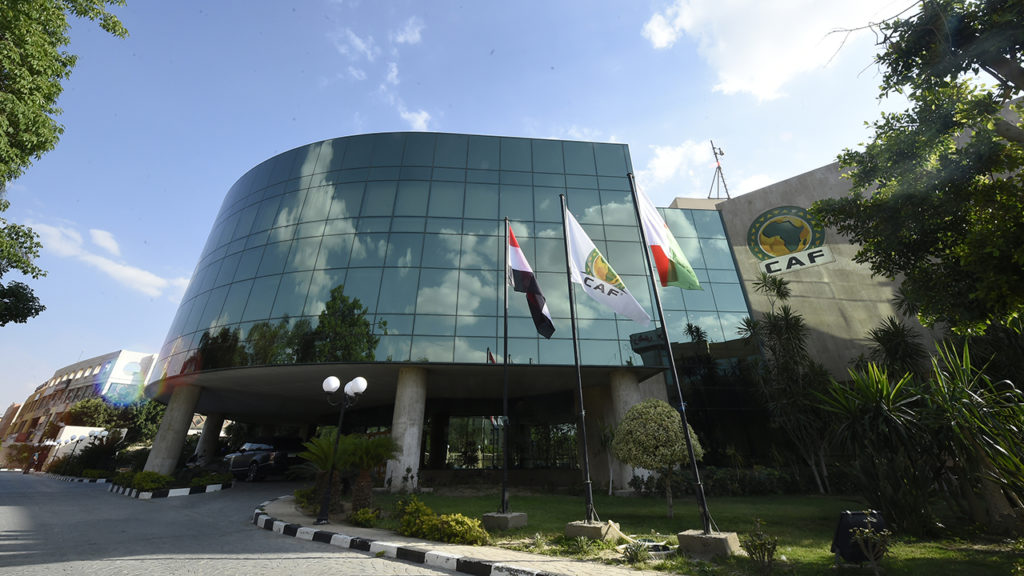 OO: Are you telling me that the CAF compliance unit is saying that the flight tickets issued for people to come to Egypt, before they went to Saudi Arabia, was issued for a different purpose? And since the flights from Egypt to Saudi Arabia were taken care of by a Saudi Prince, there is, according to them, no breach of the rules?
MES: Exactly. When you are inviting 18 presidents of federations to the CAF headquarters, do you think that it is a coincidence that all of these presidents are Moslems? This is racism… There is dysfunction in the organisation and a misuse of the money of CAF.
OO: Not a single FA/Federation president of a different religious persuasion was invited to Cairo for the 'maintenance trip', as described by the CAF compliance unit?
MES: No. Even when I sent my complaint to the FIFA Ethics Committee, I sent all the related invoices. You will find, for example, Raymond Hack of South Africa (the chair of the CAF Disciplinary Committee). His name was there. But he was in Cairo for legitimate reasons. He had nothing to do with that Umrah trip…
As at the time that I had left CAF, the CAF president had not reimbursed the money. The total amount he was to repay is $102, 263. I don't know if he has paid that now…
OO: What would you say to people whose argument would be that you should have said "no" to the CAF president, knowing that the instructions are in breach of regulations? You are now seen to be complicit in the actions that the CAF president took…
MES: I am not complicit in such a thing. The President of CAF can ask for such a thing. Remember that he has his financial entitlements, from which such requests can be deducted, should he fail to pay back.
OO: But Mr Sherei, you know that under the laws of CAF and FIFA, football's money is not meant to be used for non-football reasons…
MES: Of course I know that. But this was done on orders of the CAF president, which you can never say "no" to. And you know the reason why – they would put you out of the organisation. But he said he would refund the money.
OO: When you make a disbursement, is it not supposed to be in accordance with CAF's financial guidelines and the FIFA code?
MES: This is totally correct. But, as I said before, the President of the Confederation can ask for a payment to be made, which he would reimburse.
OO: I asked you whether the CAF president gave you a written instruction to make those payments, you said that he did not. Don't you think that you should have had a written request, to make sure that you are also protected?
MES: You are totally right in this. But I did that by writing the email [to the CAF compliance unit, which he copied to the CAF president, confirming the oral request that Mr Ahmad made to him]. When the President knows that he is doing something a little bit fishy or not in compliance with the regulations, he will never write an instruction…
OO: You do appreciate that by his not putting his requests to you in writing, it is very easy for the CAF President to claim that he never told you to make the payments… 
MES: He can say that. But according to my emails, which were never contradicted by him, it was clear that he was the one giving the orders.
OO: You accept that it does not put you in a good position that the CAF President never sent you any written instructions?
MES: I do not accept that. It was an order given by the president and confirmed by email, to him and the CAF Compliance Unit, by the Financial Director. I think the mail was also copied to his General Secretary.
OO: When Mr Issa Hayatou left as the President of CAF, in March 2017, what were the state of CAF's finances? How much did CAF have in the bank account?
MES: When Mr Issa Hayatou left, we had $136 million in our bank account. And we had a credit account with FIFA, as they were due to pay $1.6 million to us. My memory is that we had about $138 million in cash. We had no debts.
OO: What was the state of CAF's bank balance, as at the time that you left the organisation on May 15 2019? 
MES: We had $103 million left in the account. And we had the 'FIFA Forward' money in another bank account, in which there was approximately $44 million…You can see that CAF has gone down from $138 million to $103 million.
OO: As the finance director of CAF, you are aware of how every penny in the organisation was spent. Why did the cash balance of CAF go down that significantly? 
MES: You should ask this question to the CAF President and the members of his executive committee, particularly the president of the finance committee, who gave orders and accepted the CAF President's orders to give each federation a yearly subvention of $100,000 in 2017, which comes to a total of $5.4 million and then an advance payment for 2018 which was given in the same year, which comes to a total of $10.8 million, with no returns.
And then, at the end of 2018, the CAF President and the chairman of the finance committee accepted to increase the annual subvention to $200,000 per annum. What are the revenues of CAF, that it can give out $10.8 million per year, as subventions to the federations? There is no doubt that CAF should give them subventions but it should be commensurate to what CAF is earning. What CAF is doing now is tantamount to eating from its own body…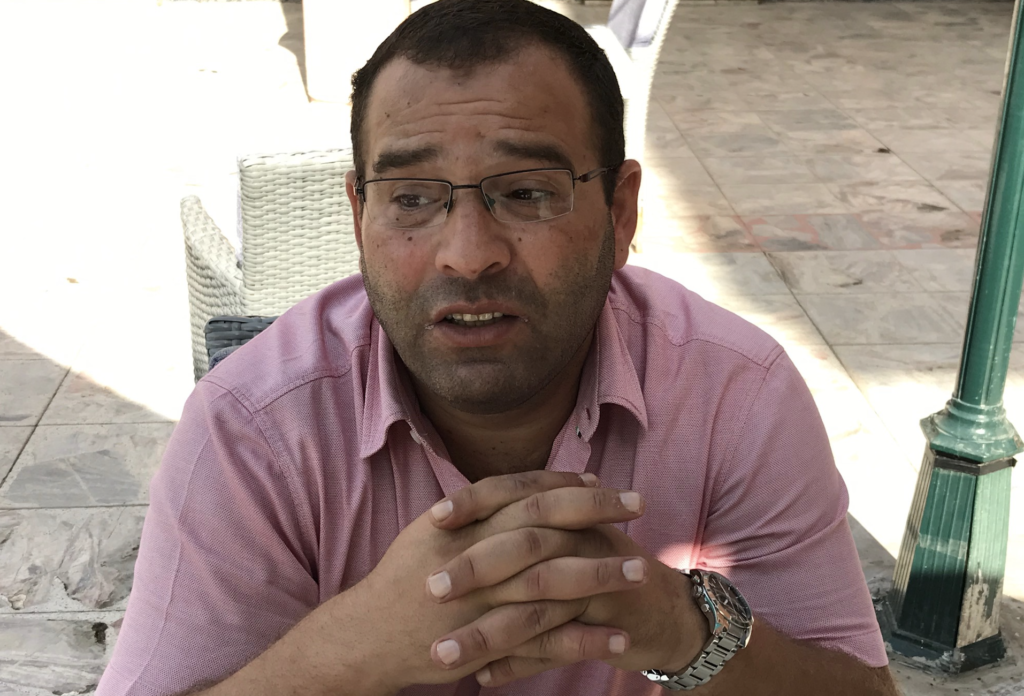 OO: As a Finance Director, you felt that these payments were not sustainable for CAF. What did you do about it?
MES: I didn't write anything but I went to the CAF President's office and I told him, very clearly, that these payments were too much and CAF cannot financially support it…
OO: When did you tell him this?
MES: I told him that in November 2018. After that, he went to his executive committee members and told them that the Finance Director had refused to upgrade CAF's financial subvention to the $200,000 per national association, as demanded. Anyhow, as they wanted to distribute CAF's money, they accepted the elevation of the subvention.
OO: When you say that the CAF President told the executive committee that you refused to carry out his instructions, did you actually refuse to do it?
MES: I told him that CAF cannot support that and he took it that I was refusing his orders. I gave him my verbal opinion. But if he insists that I should comply, I have to, because he is the president and he is charge of CAF's finances. As a part of the administration, I am not responsible for policy. My job is to implement the orders of the president…
OO: When you told the CAF president that the increase in subventions, to member associations of CAF, were not financially sustainable, what did he say?  
MES: He just quietened up and went to his executive committee, asking them to suspend me. This is one of the financial issues that the executive committee discussed – suspending me because I refused to accept the increase in the annual subvention for member associations.
OO: When the CAF president asked you to increase the subvention payments to the national associations, did you receive a written demand from him? 
MES: Mr Ahmad, the CAF president, never sends any written demand…
OO: Never? 
MES: Never! He would just ask you to come to his office and he would tell you that "I am thinking of…" and he would ask you what do you think of the request that he is making…
OO: How is it possible that the President of CAF would want you to make an additional annual payment of $5.4 million to national associations on the basis of an oral instruction? 
MES: Well, the chairman of the finance committee accepted it and an official letter was prepared and sent to all the federations by Mouad Hadji, the General Secretary of CAF.
OO: When a decision was taken to increase the size of the Africa Cup of Nations from 16 to 24 teams, everyone thought that the contract between CAF and Lagardere would be reviewed and payments to CAF would be increased. Bearing in mind that the increase in the size of the AFCON meant the cost of tournament organisation would increase, what did the finance department think of the situation, where there was no increase in income?
MES: The issue was handled by the committee that was appointed by the CAF president, made up of Mr Omari Constant, then second vice-president, Fouzi Lekjaa, then third vice-president as well as Hani Abou Rida, the FIFA council member. They went to Lagardere Sports for a meeting. After they met, the CAF administration, headed by Amr Fahmy, prepared a financial proposal for Lagardere, which, in my view, was done correctly. But when they went to Lagardere, they came back and said that Lagardere refused to increase payments to CAF. They were only prepared to reduce the term of the contract from 12 years to eight years. And that was it.
OO: This is odd. The contract makes it clear that if there is a size in the increase of the AFCON, Lagardere would have to pay more… 
MES: What you are saying is absolutely right. Our General Secretary at that time (Amr Fahmy) prepared documentation correctly, for such an increased payment from Lagardere. This was sent to the president of Lagardere. But unfortunately during a meeting, at which the General Secretary was not present, because of his health, Lagardere rejected his proposals.
OO: There is a perception that Egyptians have been so dominant in CAF and there is a need to ensure that the staff of the organisation should reflect the entire membership of 54 nations. You have worked in CAF, as did your mother, before you. What are your feelings on this matter? 
MES: I would like to tell you a small story… My mother (Amira El-Sherei) started working in CAF in the late 1960s. She passed away in February 1995. She began as a translator. At that time, there was little or no money in CAF… When Issa Hayatou took over as the CAF President in 1988, the budget of CAF, as an organisation, was about $400,000. When my mother died in 1995, she did not have the influence to put me in CAF. In 1999, I presented my CV and I was employed by Mustapha Fahmy and confirmed by the entire CAF executive committee. I began work there in November 1999, so she had nothing to do with my working in CAF. When I began there, I was working with Mrs Kara Mustapha, who was the Finance Director. There were people from other parts from Africa working in the organisation…
OO: When exactly did you decide that you had to lay a complaint, against the CAF president, with the FIFA Ethics Committee? 
MES: As from April 2019, I could see that CAF was going in the wrong direction and we could end up being bankrupt, as an organisation. I prepared my complaint and sent it to FIFA, on May 31… The way high-ranking members of the CAF administration were behaving, with the reckless spending and refusing to put critical instructions into writing, I saw that things were tricky and I wanted the FIFA Ethics Committee to intervene and help us restore some order in the organisation…
OO: But surely, you did know that the moment you made that complaint to the FIFA Ethics Committee, your days in CAF were certainly numbered? 
MES: Yes, I knew it… My complaint is against the CAF president and some of their executives, who are not doing their work, not Mouad Hadji, the General Secretary, who is a good friend of mine. Like me, he is an administrator that cannot say "no" to the president.
OO: Before you were suspended (prior to being terminated) did CAF carry out any disciplinary procedures against you, telling you where you went wrong?
MES: There is no procedure. Nothing was said to me before I was suspended. There is no Human Resources Department in CAF.
OO: How is that possible, for a organisation that is over 60 years old? 
MES: You can ask the CAF President that question.
OO: For an international organisation of the size and stature of CAF, you would expect that there are proper disciplinary procedures in place, which must be followed, before a member of staff is dismissed. It's clear that this institutional problem existed long before Ahmad became CAF President. It's a problem that dates back to the Hayatou era…
MES: From the time that I was first employed by CAF, we never had a proper HR (Human Resources) department.
Things were handled by Mustapha Fahmy, the General Secretary and the Financial Director, Mrs Kara Mustapha. Things were also handled fairly well by Hicham Amrani when he was Secretary-General. But things are different in this new era. There is a HR person now, a decent person. But can they stand their ground and take the right decision, when the politicians want to have their way?
In this current era, it is very difficult for staff to talk to the president, on any issue. I was one of the few who could. Right now, not even the General Secretary can take an independent decision. They are afraid, they are weak. And this is what makes Mr Ahmad and his executive happy.
 OO: What feedback have you received from the FIFA Ethics Committee since you lodged your complaint? 
MES: It's ridiculous… I sent my complaint on May 31st. I resent it on June 6th, 12th, 19th, 24th and the 29th. On the first of July, I then received a letter from the FIFA Ethics committee acknowledging all the correspondence I had sent to them. A week later, on the 8th, I got my letter of termination from CAF. How did CAF know about my complaint, which is supposed to be confidential?
OO: What is the evidence that CAF knew of your FIFA Ethics complaint? 
MES: I don't have any evidence but one week after my complaint with the FIFA Ethics Committee was acknowledged, I was sacked.
OO: Do you have confidence in the capacity of the FIFA Ethics Committee to hear your complaint?
MES: I have no comment on that. I have made their complaint and they should do their job.
OO: Since you lost your job, what has your life been like? 
MES: Well, I am just staying with my kids. I took them for a very nice summer, for three months in Alexandria. And then I went to France for a little bit. I am passing time and trying to find another job.
OO: Do you think that you would ever find another role in football?
MES: I have faith in God.
OO: You were offered a job as the Finance Director of the Normalisation Committee for the Egyptian FA but the offer was subsequently withdrawn… 
MES: I was not surprised. I was waiting for it. The moment my appointment was announced in the Egyptian media, I knew that CAF and FIFA would interfere, to stop them from employing me.
One of the members of the Normalisation Committee, who was a good friend of mine, spoke to me and said that they were thinking of employing me and then the appointment was announced in the newspapers. I got the offer on September 7 and I worked with them for about five days, in what was like a preparatory period, before there was interference from CAF or FIFA…
OO: What proof do you have of that?
MES: There was a meeting between [FIFA President Gianni] Infantino, Ahmad and the Normalisation Committee, in the presence of Fatma Samoura. According to what the members of the committee told me, Fatma gave them an order from FIFA that they should not employ me.
OO: You did not receive any pay-off when you left CAF, as you were sacked. How have you been surviving? 
MES: It's very difficult. But we hope things will be better.
OO: Have you taken CAF to court?
MES: My case is already in court. The first hearing will be on November 28th… I am asking the court to ensure that I am paid my end-of-service bonus and my all dues from CAF. I worked for CAF for 20 years. I am not asking for more than what I am entitled to. And I am sure that I will win this case.
Osasu Obayiuwana, a lawyer and BBC broadcaster, is one of the world's leading journalists on African football. Follow Osasu on Twitter @osasuo