By Osasu Obayiuwana
February 4 – Eight months have passed, since the 2019 CAF Champions League final, the most controversial in the history of African football, took place, as the pairings for the quarter-finals for this year's edition are about to be made. 
Esperance of Tunis and Wydad Athletic Club of Casablanca, Champions and runners-up in 2019, are two of the eight teams left in the race for this year's title, with Egypt's Ahly and Zamalek, Etoile du Sahel of Tunisia, Raja Casablanca, TP Mazembe of DR Congo and Mamelodi Sundowns of South Africa being the others.
But for Said Naciri, the President of Wydad Athletic Club (WAC) of Casablanca, last year's game against Esperance of Tunis could have been played yesterday, considering the rawness of his feelings about what happened on May 31.
As far as he is concerned, Esperance's ultimate victory – after a protracted legal battle, which had to go to the Court of Arbitration for Sport, before being sent back to CAF's disciplinary bodies for its ultimate resolution – remains illegitimate.
In this exclusive – and rather robust – interview with Osasu Obayiuwana, in Casablanca, Naciri does not mince his words about the reigning African champions, officials of CAF – and the views of this reporter, concerning the momentous events in Tunis…
Osasu Obayiuwana: Thanks for agreeing to speak with me, Mr Naciri… In August 2019, I spoke to your opposite number at Esperance, Mohammed Meddeb, about what happened during the controversial 2019 Champions League final at Rades Stadium in Tunis. (see  www.insideworldfootball.com/2019/08/30/exclusive-esperance-chief-meddeb-opens-caf-champions-league-integrity/)
I am now here to hear your own side of things, concerning what happened on that day…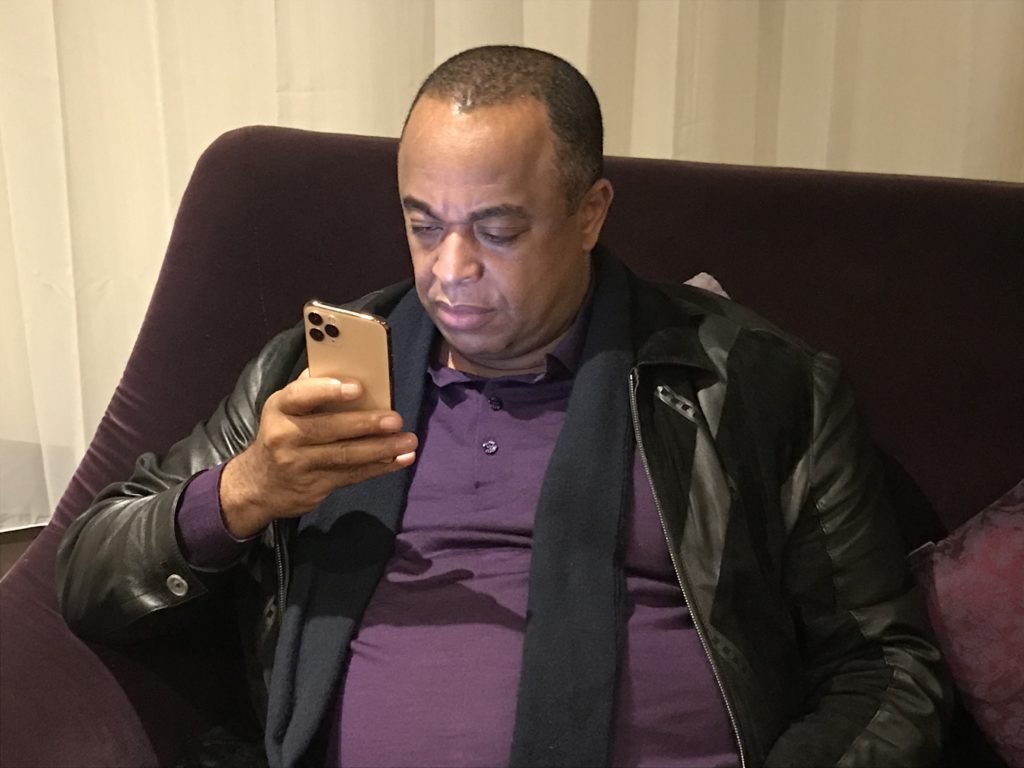 Said Nasri: First of all, I would like to thank you for taking the time to come here, in order to hear my version of events. As everybody knows, we were playing in a very important game, the final of the African Champions League. The local and international media knows what happened… A legitimate goal was cancelled in the first leg of the final in Casablanca.
We filed many complaints with CAF, in order to have competent referees appointed for the second match. But the same thing happened to us in Tunis, as a goal was cancelled and we asked for clarifications, to know why the goal was cancelled. But till this day, we never received any clarification.
The referee (Papa Bakary Gassama, from The Gambia) took the decision to stop the match. It was not our decision. We stayed in the field. This is clear from the television pictures. We didn't leave the field on our own. It was the decision of the referee, because he received higher orders.
Till now, we refused to take second-place medals. We were called to CAF's meeting in Paris, where a replay was ordered. But the matter went to the Court of Arbitration for Sport. And the court decided that the matter must go back to CAF, in order for a final decision – on the match result – to be taken by the competent body in CAF. They decided to award the match to Esperance.
OO: Mr Nasiri, I have studied the rules of the Champions League (as they were in May 2019, when the final was played). It is very clear, in the regulations, that if a team abandons the game, for any reason, when the referee has not declared the game to be abandoned, that team loses the game and is out of the competition…
Did you not realise that when your team refused to continue playing at Rades, in a Champions League final, the consequence of doing that is that you lose the game and Esperance become the winners?
SN: We never abandoned the match. Everyone knows this and this was clear on every television channel. If we abandoned the match, there are specific procedures. The referee has to call you and ask whether you want to abandon the game. We don't know what happened, other than the fact that the referee was ordered to stop the match.
I want to ask you this question: Did you see the game? And did you see that we abandoned the game?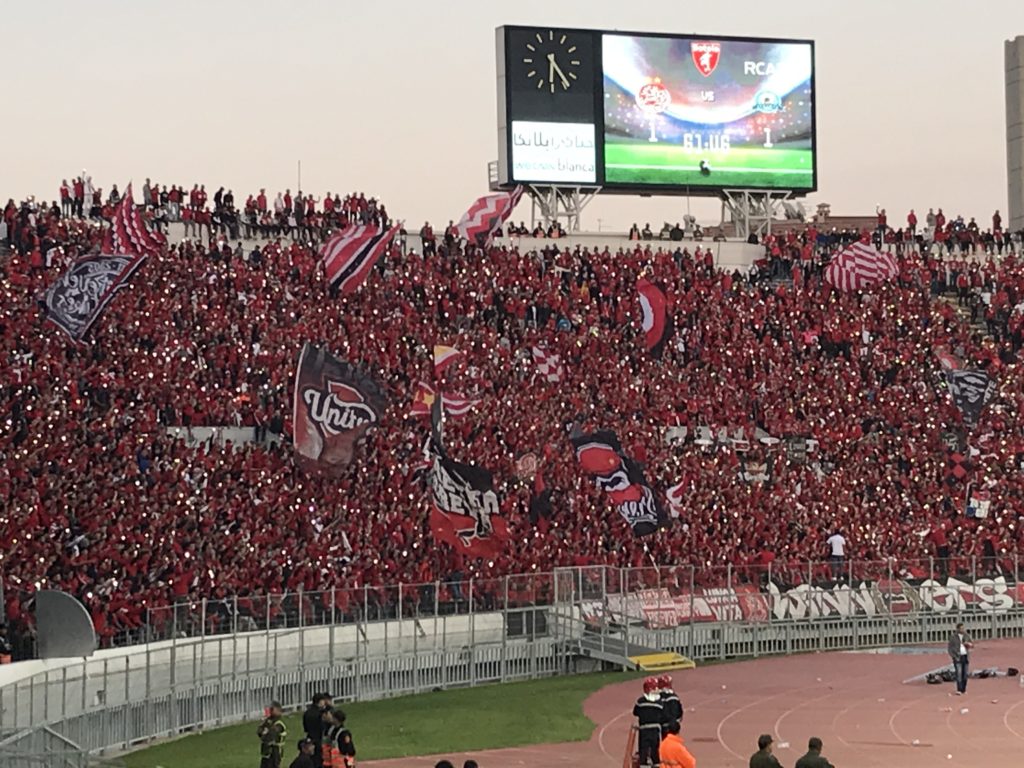 OO: Yes, I watched the game on television. It was the first time that a match started on one day and finished on another day. It is the first time in the history of African football that a match of this nature is being played over two days… From what I saw, it was clear to me that after your goal was disallowed by Papa Gassama, your team did not want to continue with the game.
The CAF President and leading CAF officials came from the VIP box to the field and they had discussions with the two teams… What happened, when the CAF President came to the field, after the problems started?
SN: I say this again – We never abandoned the match. We were asked to wait for the VAR (Video Assistant Referee) to be fixed. And we were on the field, when the referee blew the last whistle. The conditions for abandoning a match are clear and we did not meet those conditions… We never stated that we wanted to abandon the match. We wanted to continue the match, but it was stopped. We were trying to see if our legitimate goal was going to be restored. We were treated in an unfair way and we still demand our rights…
OO: Since the African Champions League began in 1964 (45 years ago, at the time of the incident) we have never had the abandonment of a final. Do you think that your club behaved in a manner that reflected the significance of the game that you were playing? Was the conclusion of this match good for the image of African football?
SN: We are part of the African football family and we would like to portray a good image for it. Well, you say that no Champions League game has been abandoned since 1964. Wydad has existed since 1937 and it has helped to give African football a good image for the time that we have existed. But the problem comes from those who control African football.
Problems happened with the same team (Esperance) last year (2018), so I do not think that things were our fault. We are asking those that are responsible for controlling African football to have morals, because football is about morals.
OO: You are asking those that are responsible for the management of African football (CAF) to have morals. What do you mean?
SN: I mean that, first of all, Taraji (Esperance) should have better behaviour towards its opponents. They had previous problems with TP Mazembe, Al Ahly, and the Angolan team (Petro Atletico). So who has the problem? Is it with all these clubs? Or it is with Esperance?
OO: Are you happy with the way CAF is managing African football at the moment?
SN: You should ask them if they are pleased with themselves and if they see no room for improvement. When they answer this question, I will gladly answer you.
OO: Football is supposed to bring people together. But it is very clear that there is a lot of bitterness between Wydad and Esperance, as well as between Morocco and Tunisia, over what happened. Do you, as the Wydad President, think it is important to discuss with your colleague at Esperance, so that you can move past what happened last year?
SN: There is no bitterness between us. The only problem we have with them was what happened during the final. We respect all Tunisians and all other opponents. Our coach (Faouzi Benzarti) at this time was Tunisian and we have a lot of Tunisians at our club, so we have a lot of respect for the Tunisian people.
OO: Gehad Grisha of Egypt and Papa Gassama of Gambia are amongst the top referees in Africa. But you say their performance in the Champions League final was not good enough. You feel that neither of these referees was competent?
These referees have officiated at the highest level, including the World Cup finals. FIFA has not had any problem with them. Are you accusing them of not adhering to the highest performance and integrity standards?
SN: I never made any comments about Gehad or Papa. I am speaking about the whole system. Grisha was stopped (during the first leg in Casablanca) and had time to correct his mistake. But he made it still. Was this mistake intentional? Suspicions were raised, because the referee was fleeing his responsibility…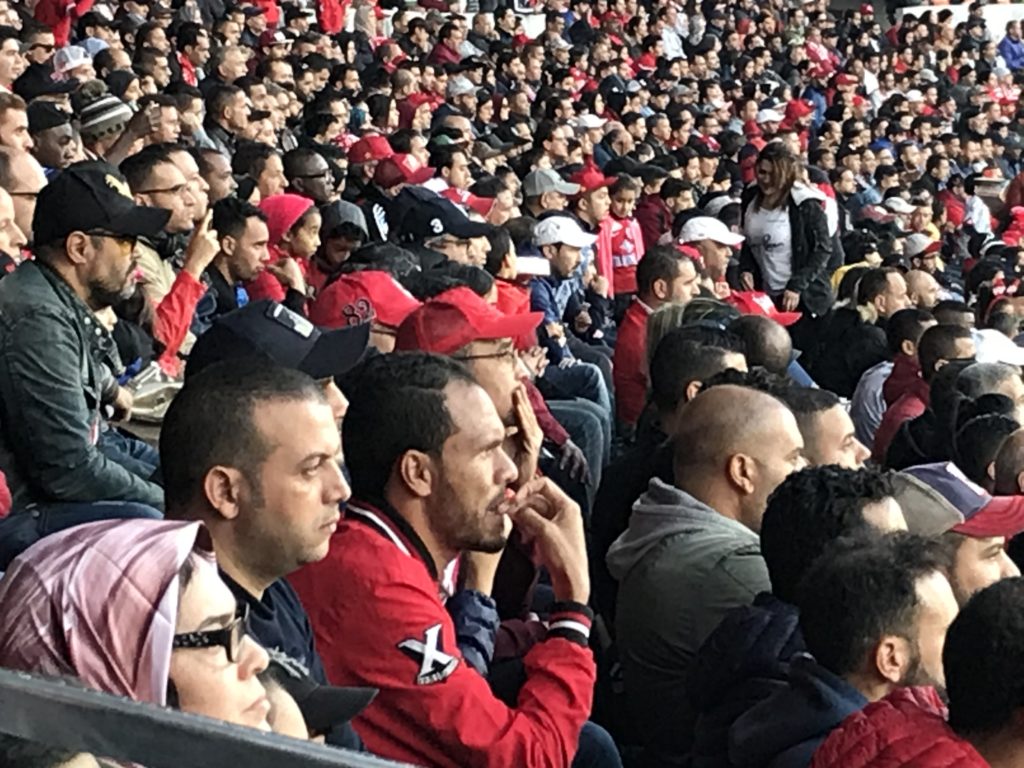 OO: I am sure that you are not going to agree with what I am going to say, but I will say it anyway… In my opinion, there was nothing wrong with the refereeing in the opening leg in Casablanca, which I watched. I found it difficult to see the mistake that Grisha made. In my opinion, he had a good game and I cannot understand why he was criticised…
What happened in Tunis is not just a Tunisian problem but a North African problem. In the Tunis game, if you observe the stadium, you would observe that there was a lot of smoke, a lot of fireworks being used by the fans. Visibility on the field was very poor. This must have affected the quality of the refereeing, because it was hard to see… And this brings me to something that is not just a Tunisian problem but a North African problem… The use of flares and smoke bombs, using lasers pens on the eyes of opponents and even the referee…
Do you think that the behaviour of some of the fans in this region is helping the management of games in the Champions League?
SN: You asked me about the first match. But technicians confirmed that there were mistakes in the first match. They also confirmed mistakes for the second match, as there was a legitimate goal for us was disallowed. You and I are only spectators, so we are not in a position to rule on whether things were done correctly or not.
We only asked for our rights (in Tunis) and we were never told that the VAR was not working. We asked them (CAF) why they failed to tell us that it was not working. Their answer was that they told us in English and we didn't understand. That is not acceptable, for a competition of this scale.
This problem happened with Ahly in 2018. So, what we ask for is morals, ethics and fair play… We don't fight to win at all cost, but we fight for morals, ethics and fair play.
With regards to the behaviour of our fans, we are trying to change this. We make official statements, against the things that we don't support. And CAF is also trying to change it, by imposing big fines on us (for their poor conduct), even when we have no relationship with their behaviour…
OO: CAF is responsible for the management of Champions' League matches. So, when things go wrong, with the management of the game, is it the teams that are fault? Or is it the authority responsible for match control?
SN: Responsibility also goes to the organising team, because CAF is not in Egypt. The host team should have provided VAR. If they had asked us to bring the VAR used in Casablanca, we would have done that, to help them. We were given excuses that the VAR could not work, because there was a missing piece. That should not be my problem. When they (Esperance) were in Casablanca, our federation provided everything for the game to go well…
OO: I have to say something here… Hawkeye, the British company, is responsible for the operation of the VAR system. They wrote a letter to CAF, taking full responsibility for late delivery of VAR equipment to Tunis. I have seen this letter. So, if Hawkeye is taking responsibility for the failure of VAR, how can you hold Esperance responsible for that?
SN: In reality, I will blame the organising team, because, for example, if you organise a wedding, you don't invite people and then tell them that the band didn't come. Or chairs didn't arrive. You don't say that during the wedding. You do your best to have the necessary means. So, in this case, we are not absolving CAF or anyone else of responsibility. They all have a part of the blame. But the big responsibility lies with Taraji (Esperance), because they should have told us that the VAR was not working before the match and not during the match. But they didn't do it…
OO: But the management of the VAR is the responsibility of CAF (and Hawkeye), not Esperance. They have the responsibility to deal with this, not your opponent…
SN: What I am noticing from your words is that you are defending Taraji (Esperance). It is enough that people in CAF are defending them. You are a journalist from the African continent. You should not be happy about these things happening in Africa. We should defend the need for change in Africa. What allows these types of mistakes to happen, all the time, is when people like you defend these types of things happening, and changing the truth…
OO: I have to come in here… I have no interest in either team. What I am interested in is the dignity and good image of African football.
When a game of the stature of the Champions League final is abandoned, in the way that it was, in front of television viewers around the world, this is very bad for the image of our continent. We do not want to see such an incident again… What matters, to me, is that the rules of the competition are respected by all teams playing in it…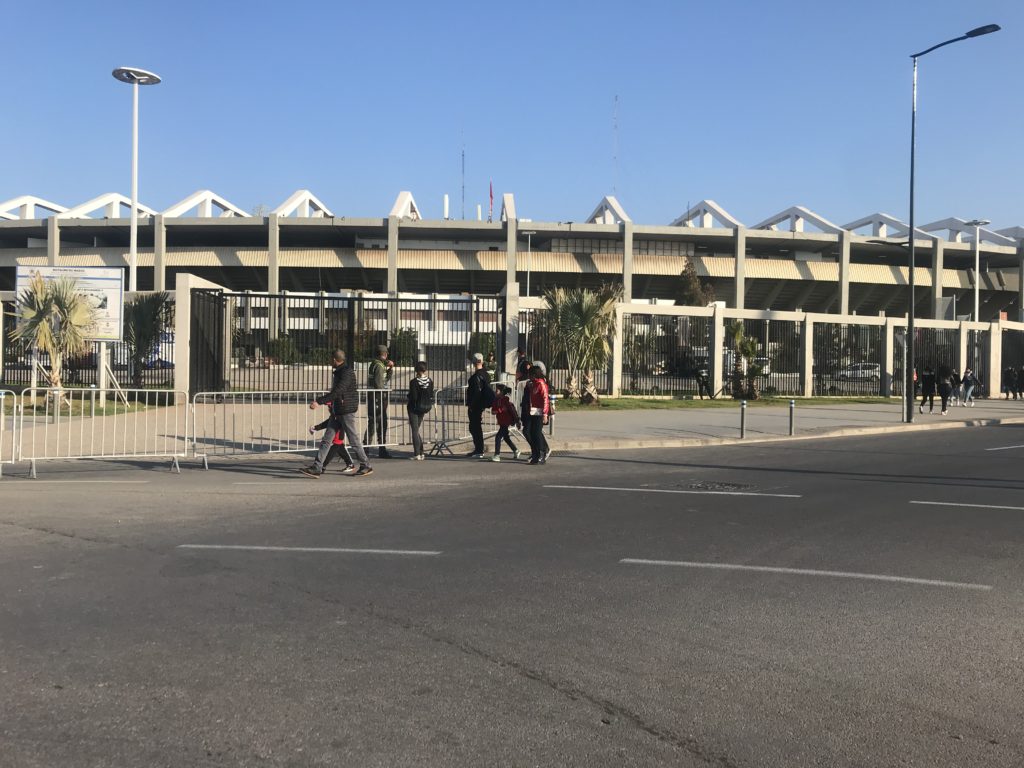 SN: From what you have just said, you seem to be quite upset with my last statement. This is not my goal. I want to tell you that you are welcome in Morocco. If you are a Moslem (this reporter is not) the saying of Prophet Mohammed, peace be upon him, is that one should help his brother, whether he thinks he is the right or he is in the wrong… It is okay for you to defend a team in Africa. You are African. But you have to be fair and not just support a specific one…
OO: No… I expected this interview to be quite robust and a bit difficult. When I gave my opinion, about what happened in Tunis, I said Esperance should be given the title, based on the rules. But if the reverse had been the case, I would have said the same for Wydad. It is about the application of the rules. The law is no respecter of persons…
SN: I am also for the application of the laws. But if the laws were applied properly, there would have been no problems. It seems that you have only heard about this game and have not seen it. If it is possible, I would like you to watch this match with me again. You will change your opinion. (Editor's Note – Osasu agreed to take up Mr Nasiri on his offer. But he was unavailable on the day we had agreed to meet for a second time in Casablanca.)
OO: The CAF President spoke to me, in detail, about his account of events at Rades, while we were in Egypt, for the Africa Cup of Nations. He told me that the President of Esperance threatened him. I asked the Esperance president about it and he denied doing that. You were accused of being disrespectful to the Prime Minister of Tunisia in the VIP box. What is your account of what happened in the VIP box, when the match stopped?
SN: I was not wrong when I said that you are basing your statements on what you heard. You are taking a one-sided story. You are presenting the conditions of match abandonment, as Esperance want it to be presented. As for the Esperance President, he did insult and threaten the CAF President. And I also received insults from him. I tried to keep calm, as the tension was high and there were a lot of spectators and I would only say good things about our Tunisian brothers…
OO: What did the Esperance president say to you?
SN: You have to go back to him and ask. If I tell you what he said to me, you would not believe me. He is the one who insulted me and he should admit to what he said.
OO: If you don't tell me what he said, how can I ask him about it?
SN: Out of respect for your relationship with the Esperance President, I will not tell you. If I tell you, you will not respect him anymore. (Editor's note – our reporter met the Esperance president, for the first and only time, in August 2019).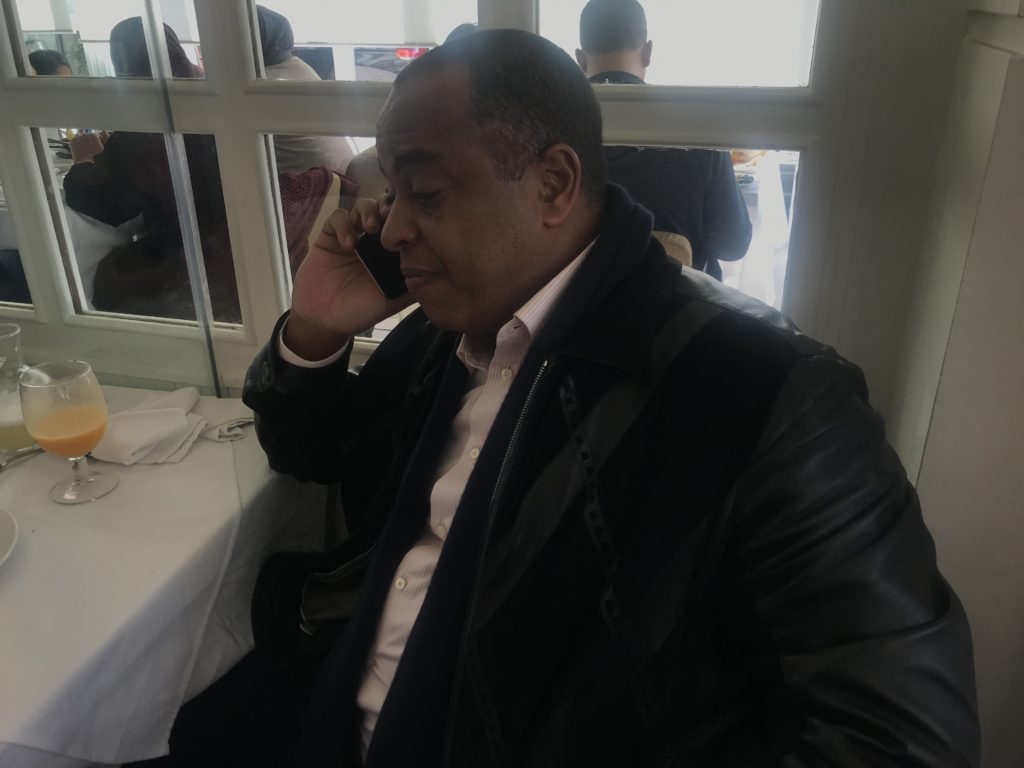 OO: When you decided that you were going to go to CAS, did you seriously expect that you were going to win? How much did it cost Wydad to fight this case?
SN: I don't want to calculate the expenses.
OO: CAF have decided that the Champions League final will now be a single match at a neutral venue. Are you happy that this is a consequence of what happened in Tunis?
SN: The decision of CAF, to have the Champions League final in a neutral venue, is a positive one. I don't know if FIFA ordered them to do this or not…
OO: Many people say that you are a very controversial character. You cause a lot of reaction from the way that you do things. How do you describe yourself? Who is Said Nasiri? What kind of a person is he?
SN: I am not a controversial person. But since you say that to me, I will try to rectify that. Who is Said Naciri? I am a simple person, from Africa. When I take a tour, around the continent, I see that we are very behind. It is time to take care of this continent, not only in football but also in all other fields. It makes me sad that when I go to a game in a European country, I just get my ticket and when you get there, everything is arranged.
But in Africa, when you want to go to a match, you have to think of so many things – like where do I stay, and how to stay there; from the moment you get off the plane. It is time to make a change.
OO: I would like to give you the chance to say your final words…
SN: We must change things in African football and the time is now. If we don't start now, we will fall even farther behind. It might take time for us, but if we begin now, we will get there.
Many thanks to Yasmine Talha, who provided the Arabic to English translation service for this interview. 
Osasu Obayiuwana, a lawyer and BBC broadcaster, is one of the world's leading journalists on African football. Follow Osasu on Twitter @osasuo or contact him at moc.l1660468025labto1660468025ofdlr1660468025owedi1660468025sni@a1660468025nawui1660468025yabo.1660468025usaso1660468025
ENDS.