June 25 – The English FA have released data on player agent commissions showing that in the period 1 February 2019 to 31 January 2020, agents earned a combined £263 million.
Table topping Liverpool headed the spending on agents with £31.3 million, followed by Manchester City with a £29 million and Manchester United with £27 million. Bottom of the league Norwich City spent the second least on agents at £4.9 million. Burnley spent the least on agents with £3.9 million.
The Premier League spend on agents is an increase of £3 million on the previous year, while Liverpool's spend is a decrease of £13 million
The second tier Championship by contrast spent £49.2 million on agents' fees with Stoke City being the biggest spender with £5.6 million, followed by Swansea City with £5.2 million and Fulham with £4.4 million.
Sunderland account for about a third of agent commission payments in League 1 with a spend of £1.3 million of the £3.9 million League 1 total. Sunderland have expensively missed out on the play-offs. Their former Premier League rivals who have lurched through bankruptcy and relegation before remounting a seruous challenge to return to the top two divisions, spent £220,000 on agents commissions as they secured a play-off position.
The team that paid least in agent commissions across all four division is League 2 Macclesfield Town who lashed out £875 out if a league total of £1.17 million.
Premier League agents fees (1 Feb 2019 to 31 Jan 2020)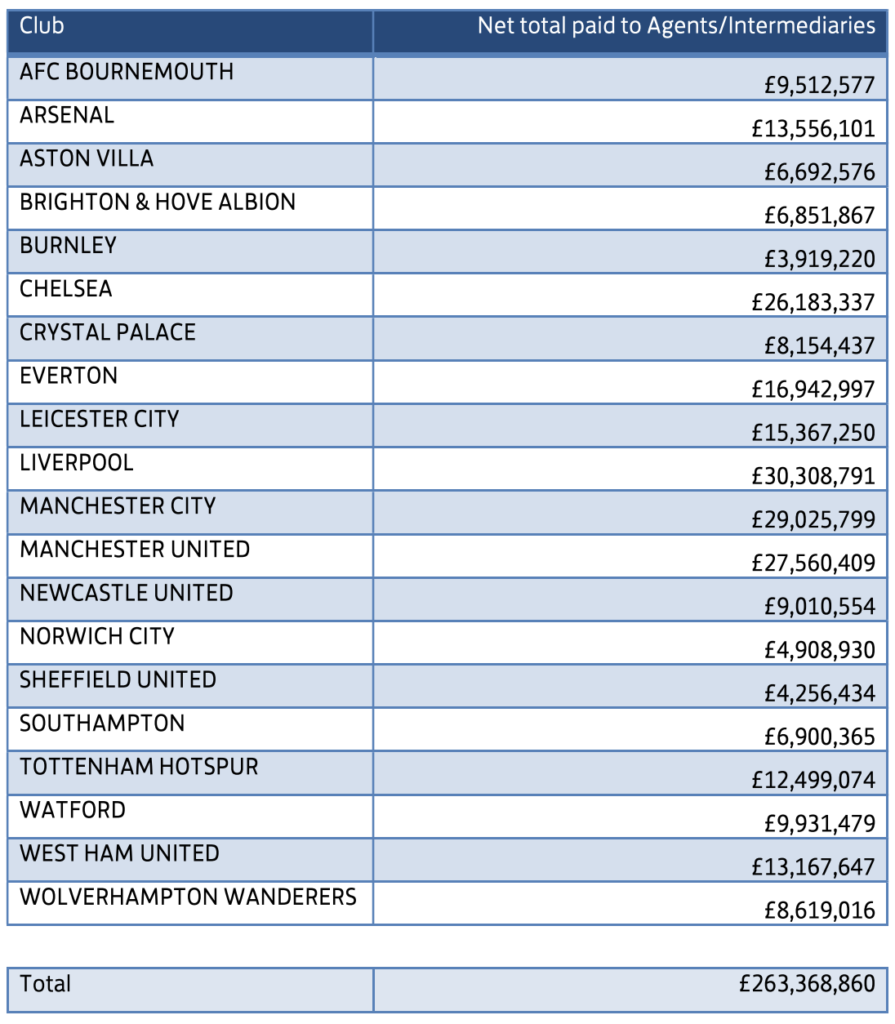 Championship agents fees (1 Feb 2019 to 31 Jan 2020)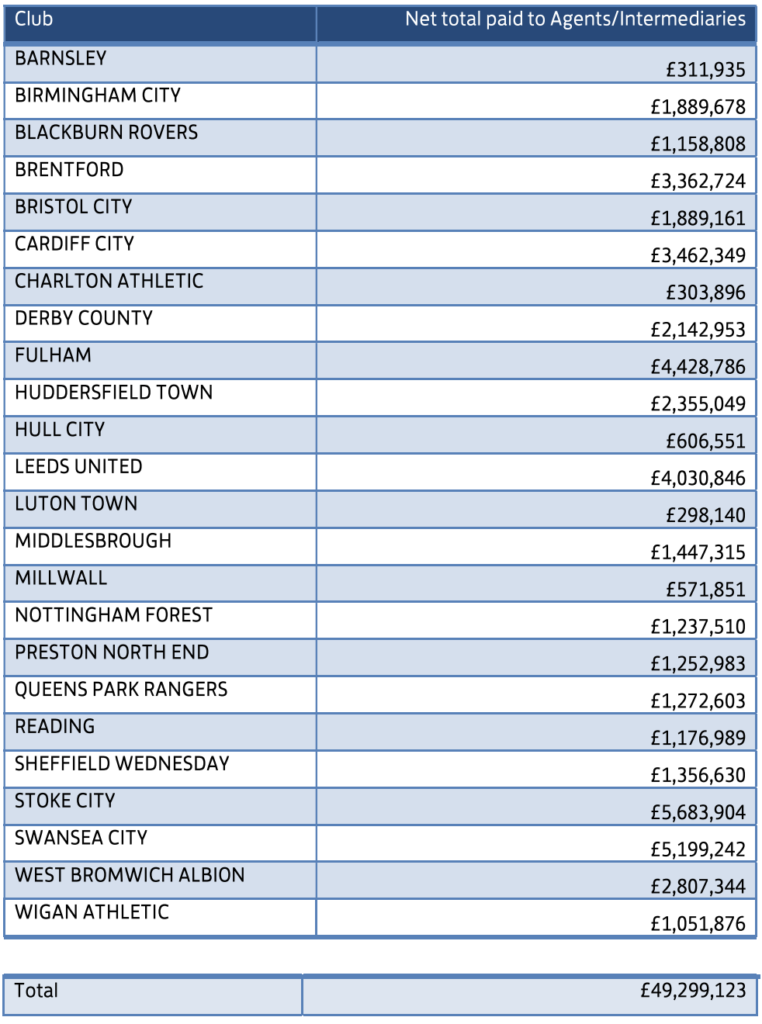 League One agents fees (1 Feb 2019 to 31 Jan 2020)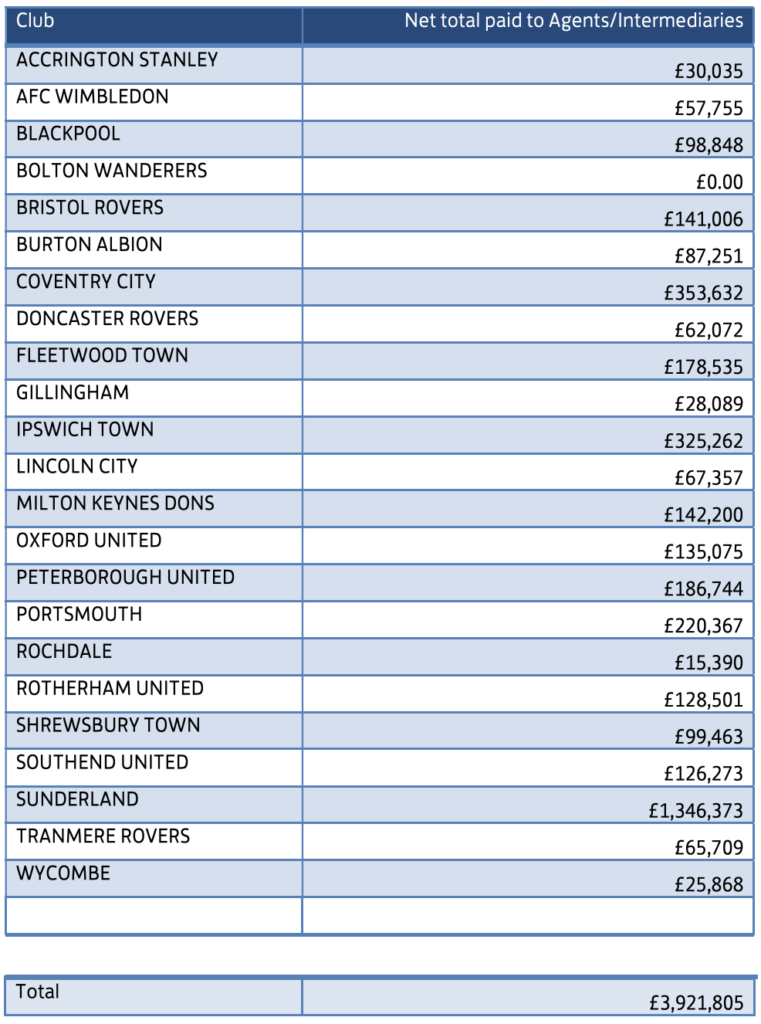 League Two agents fees (1 Feb 2019 to 31 Jan 2020)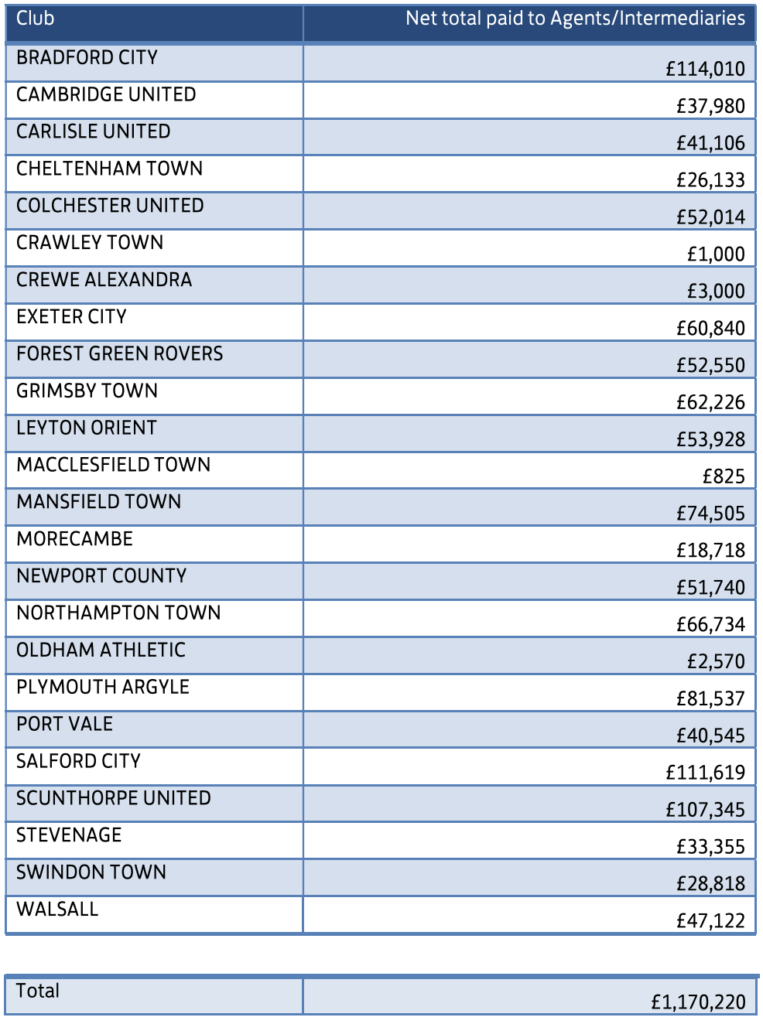 Contact the writer of this story at moc.l1656926785labto1656926785ofdlr1656926785owedi1656926785sni@n1656926785osloh1656926785cin.l1656926785uap1656926785