January 20 – The European Sponsorship Association (ESA) is reporting a sustained confidence in the sports sponsorship market despite the surge in the omicron variant of the coronavirus.
The ESA's Sponsorship Sentiment Tracker (SST) showed an average score of 7.4 out of 10, just 0.1 points down on the previous measure (the ESA terms the two-monthly measurements as waves).
Interestingly brands have remained the most positive with no change seen since wave 12 in September.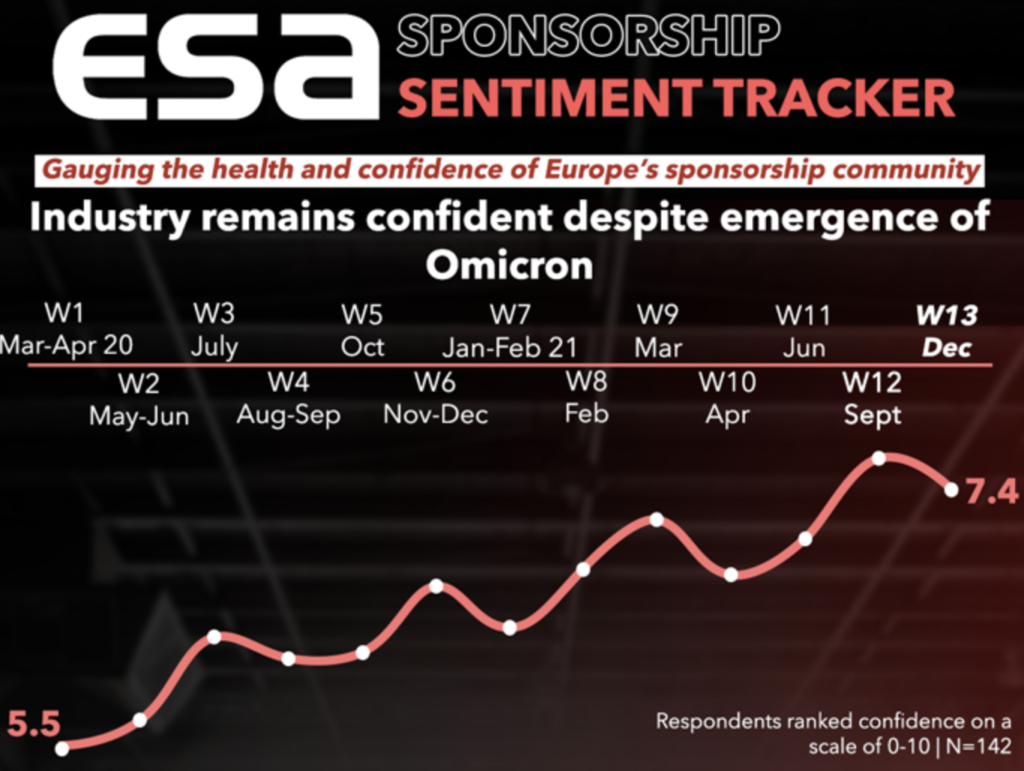 Rights Holders and Agencies have a slightly different reading of the the trend with both groups feeling that the health of the industry has experienced a slight downturn compared with September, dropping to 7.0 and 7.6 out of 10, respectively.
The ESA also measured plans by individuals and agencies to improve their work skills, finding a drop in intentions by agencies to increase training amongst their teams.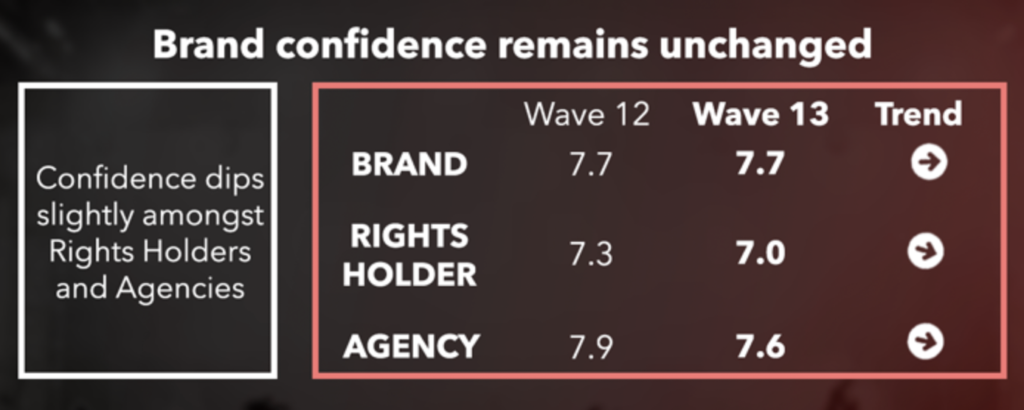 "Plans to upskill in 2022 have changed when compared with December 2020 (when the world was mid pandemic), with those likely to upskill themselves and their teams dropping year on year," said the ESA.
"The general trend shows an increase year on year in people deciding to upskill themselves or their teams, however a decline in those choosing to upskill both themselves and their teams. This may be a direct result of cautious budgeting, driven by more certainty in industry health for 2022."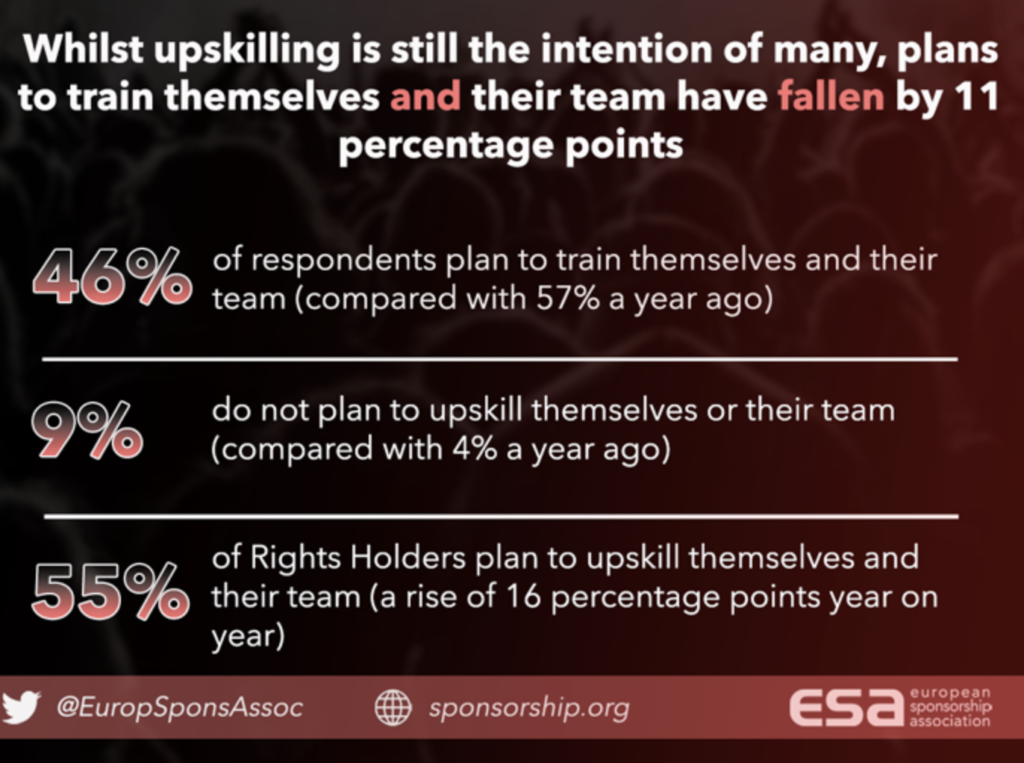 Contact the writer of this story at moc.l1664671215labto1664671215ofdlr1664671215owedi1664671215sni@n1664671215osloh1664671215cin.l1664671215uap1664671215