April 7 – The Walt Disney Company is to produce a six-part documentary series covering the Australian women's team, the Matildas, as they build up for their home Women's World Cup in 2023 which is being co-hosted with New Zealand.
The series, which is an Australian-commissioned Disney+ Original, will go behind-the-scenes with the team and track the rise of women's sport in the country as the Matildas bid to create history with their World Cup challenge and leave a legacy for the sport in Australia and abroad.
Football Australia Chief Executive Officer James Johnson, emphasised the series is about creating legacy to Insideworldfootball saying: "For Football Australia, legacy around the Women's World Cup cannot simply be positive recollections after the competition. This is a memory; it is not legacy.
"To us, legacy is about long-term sustainable progress. This project partnering with Disney, the biggest entertainment company in the world, will ensure the brand and transformative stories of our local Matilda's, will be known and grow in global markets. That's legacy," he continued.
The series will examine how the Matildas are preparing off the field as well as their experiences during the Tokyo 2020 Olympics and the 2022 AFC Women's Asian Cup. It will look at the relationship the team have with Australian fans and how they are uniting Australians in the lead-up to 2023.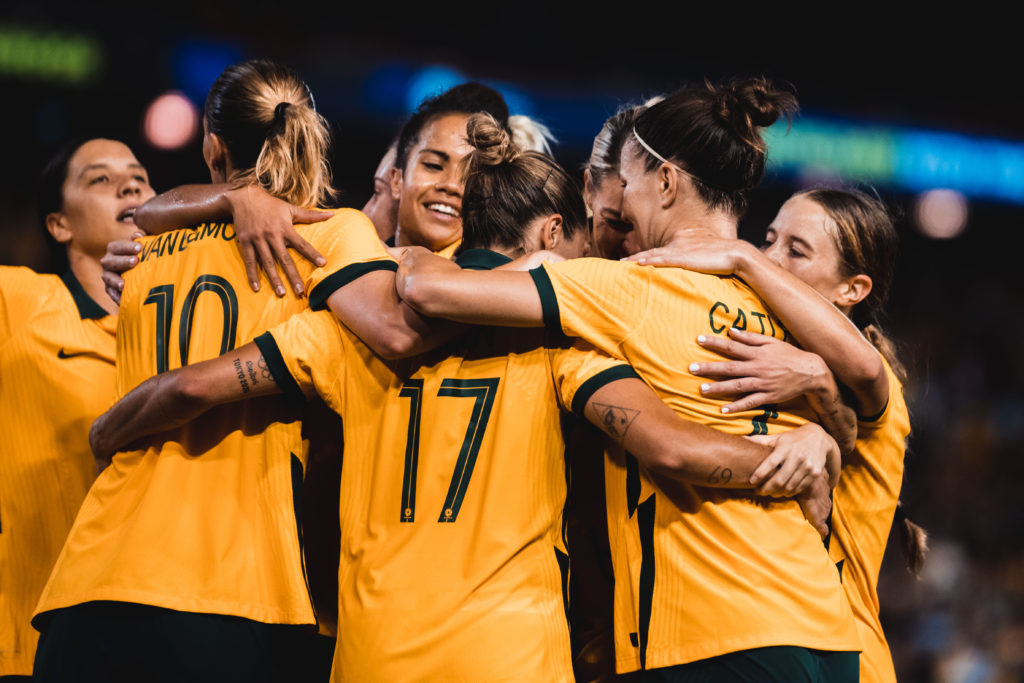 Kylie Watson-Wheeler, Senior Vice President and Managing Director of The Walt Disney Company in Australia and New Zealand said: "The Matildas are gamechangers for women's sport in Australia and around the world. This Australian narrative details the impressive skill, determination, commitment, and stamina it takes in the lead up to the World Cup in 2023. The series transcends football and celebrates the true Australian spirit of the Matildas."
The behind-the-scenes access will give the producers insight into one of the world's stronger and most aspirational women's teams and how they are galvanising a nation as they head into a World Cup that is expected to be transformational not just for the women's game in Australia but worldwide.
"In partnering with The Walt Disney Company, Football Australia has chosen a partner that focuses on stories with inspirational and aspirational themes. Together, we hope that this docu-series will inspire the next generation of footballers, girls and boys, around the world, and our players are excited by that challenge," said Johnson.
Contact the writer of this story at moc.l1653008084labto1653008084ofdlr1653008084owedi1653008084sni@n1653008084osloh1653008084cin.l1653008084uap1653008084