April 19 – Canadian and Bayern Munich star Alphonso Davies is one of the hottest players in world football. Canada's talisman from Edmonton has led his nation to their first World Cup finals since 1986. In 2026 he could be leading them out in his home town. Davies speaks exclusively to Insideworldfootball.
Insideworldfootball: First of all, it was announced earlier this year you have been diagnosed with mild myocarditis. Most importantly, how are you and how are you recovering?
Alphonso Davies: I am doing good now. It was a scary moment at first because everything was pretty unknown. It's never easy or fun sitting on the sidelines having to watch, but I am recovering well and excited to be back on the pitch.
IWF: The men's national team recently qualified to the FIFA World Cup for the first time since 1986.  What has led to the change in Canada's fortunes?
AD: There's been a change in culture over the years, and it starts at the young age levels with good programs and professional academies. We have been able to develop some great talent over the years, and you see it with our squad. Players playing in top teams and leagues in both North America and Europe. And with the addition of John Herdman, he has allowed our national program to take the extra step now, and give us the confidence and belief that we belong here, and are here to stay. He has meshed all the talent and personalities together very well, and created a family environment within the program.\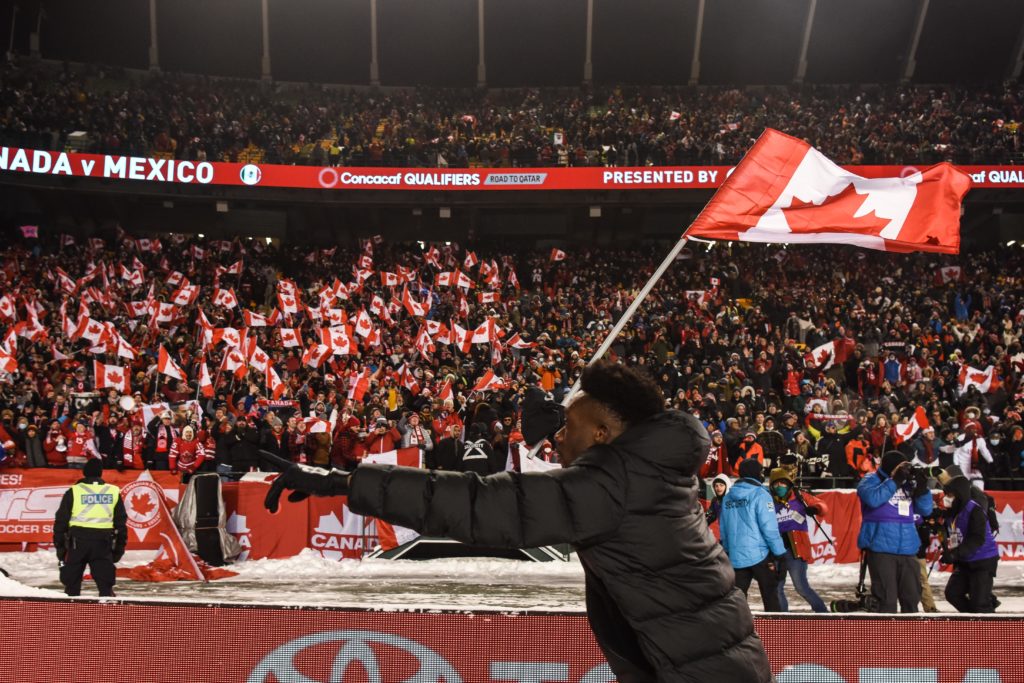 IWF: During the qualification matches, you played for the first time in front of your home crowd as a National Team player. How would you describe this experience?
AD: It's an experience I will never forget. Growing up in North Edmonton, I always dreamt of playing there, so to see the stadium packed, in the cold snowy weather was something no player on that field will ever forget. It's one of my favorite stadiums I have ever played in.
IWF: Can you describe your experience growing up in Edmonton? Do you still have strong connections with the city?
AD: My experience growing up in Edmonton was great. I have a lot of good memories growing up and playing soccer as a kid, Edmonton is my home and always will be.
I do have strong connections in Edmonton. My family lives there so I visit them whenever I have time off. My management team, ATG Sports Management, is also based out of Edmonton. My agent, Nick Huoseh, who is also my neighbour, he is born and raised in Edmonton, and the entire staff of the agency is either born and raised in Edmonton, or lived in Edmonton for many years at one point. All of my childhood friends are there, as well as the local soccer and community programs I regularly visit and support when I can.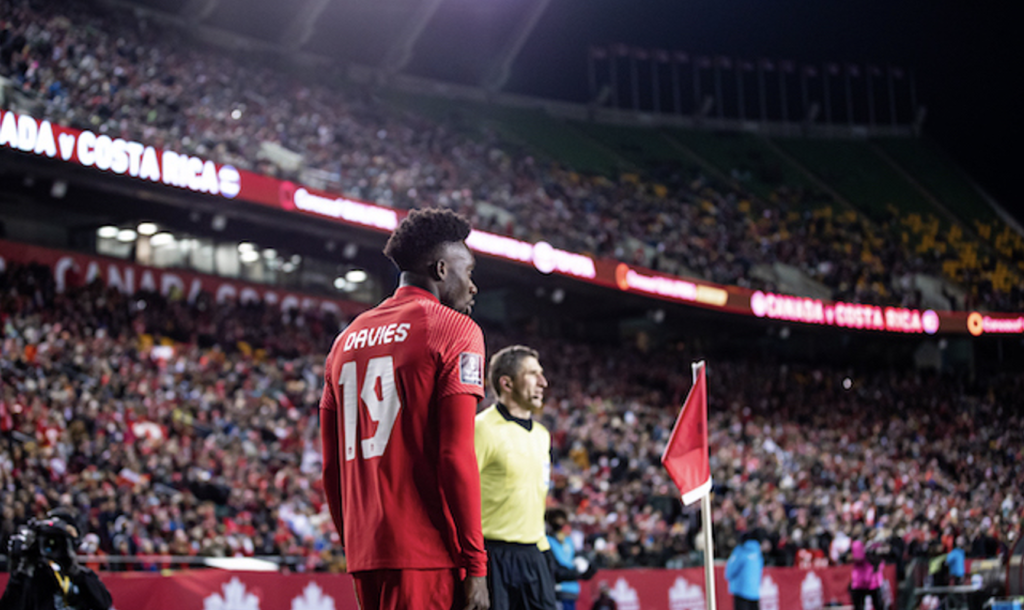 IWF: How did you become involved in soccer and do you reflect on your time playing as a young player in the city?
AD: I started playing during recess in school and then I joined a local soccer team at the time. It was a good way for me to make friends and adapt because I was new in Canada at the time. I have a lot of great memories playing with the Edmonton Strikers. My coach at the time Nick is still with me as my agent, so we often share stories about those days with each other. Playing Soccer and being surrounded by the people I had around me in Edmonton helped shape me into the person I am today.
IWF: What do you think Edmonton being a FIFA World Cup 2026 host would mean to the city and the Alberta region?
AD: I think it would mean everything to the people of Edmonton. We all grew up there without much soccer around, but whenever an international soccer event has come to Edmonton, whether it was the women's world cup, or the u-20 world cup, people have supported the events very well. It will help inspire a future generation of soccer players too because it's important for the future generation to see professional soccer in their own city, to help inspire and allow them to dream of being on the big stage themselves. The World Cup Qualifiers in Edmonton show how passionate the people of Alberta are when it comes to soccer.
IWF: On the other hand, what do you think that Edmonton and Alberta would bring to the FIFA World Cup?
AD: It would bring everything that city brought to me and my family when we moved here. Which is a lot of love and hospitality. Edmonton is a beautiful, diverse place, and I have no doubt they will accept the rest of the world, exactly how they accepted me and my family when we moved here.  Edmonton has some great facilities and there are a lot of things happening in the city, especially in the summer seasons. We have some of the best restaurants and dining in western Canada. Plus every year, Edmonton hosts some great festivals, including Heritage Days which host 60 countries who showcase their countries' favorite foods, music, and entertainment. It's one of the largest cultural events in the country.
IWF: Last year, you became the first footballer and first Canadian to be appointed as a Global Goodwill Ambassador for UNHCR. Can you describe this role and why it is important to you?
AD: It's a role I am very proud of. Me and my family come from refugee backgrounds and we experienced it firsthand. We understand the struggle of being a refugee without a voice or a place to go. Which is why this role is important to me because I have a platform where I can speak up for refugees and give them a voice, and raise awareness about how refugees are just like all of us, they are human and deserve a chance and a home in this world. If no one gave me and my family a chance, I wouldn't be here today doing what I am doing.
Contact the writer of this story at moc.l1685894944labto1685894944ofdlr1685894944owedi1685894944sni@n1685894944osloh1685894944cin.l1685894944uap1685894944