June 27 – A sponsorship report looking at partnerships across the Big 5 European leagues has tracked more than 7,000 brands and 9,000 deals over the 2021-22 season with construction sector being the most active sponsorship category for the third consecutive season.
In contrast, the report by SponsorUnited finds the number of betting company deals have declined by 10% while crypto deals have jumped 140%.
The number of Betting deals in LaLiga have dropped 60%, while Serie A has seen over a 450% increase in Crypto, highlights the report.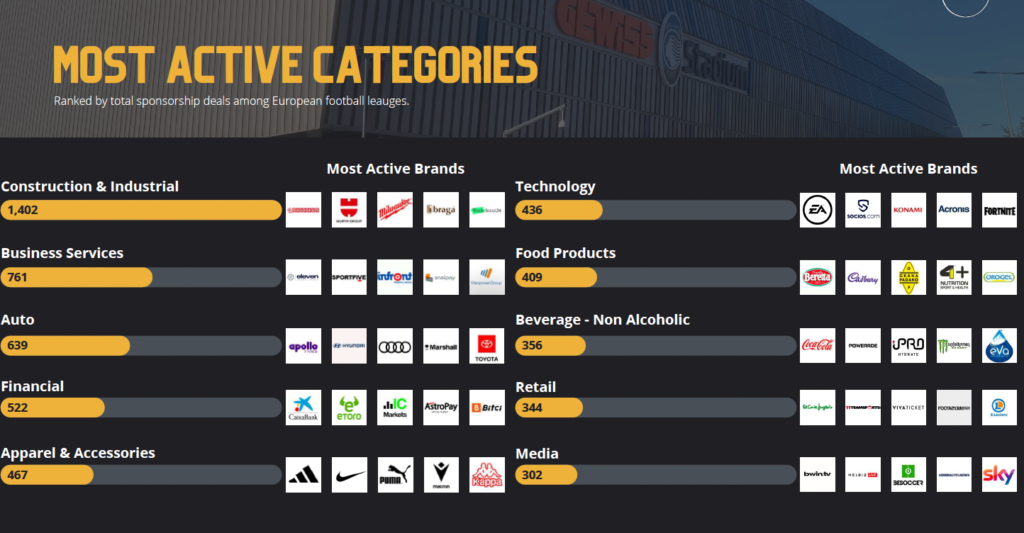 Other highlights show the most searched brands by European football club executives were Crypto.com, FTX, DraftKings, Verizon and Dunkin'.
Within the top 25 most searched brands, only five were not headquartered in the US.
While Cristiano Ronaldo and Lionel Messi now officially have over 1 billion followers combined due in part to joining new clubs. Last season they gained a total of 250 million followers, a 30% increase.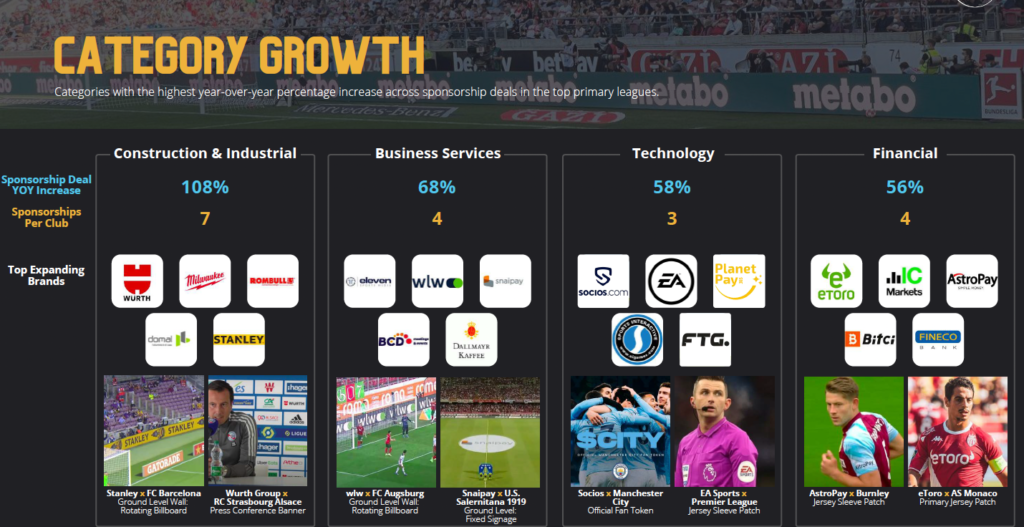 Players who were transferred in 2021 received 2x growth in their social media followers on average. Jack Grealish, the most expensive summer signing in 2021, saw almost 200% social media growth.
Source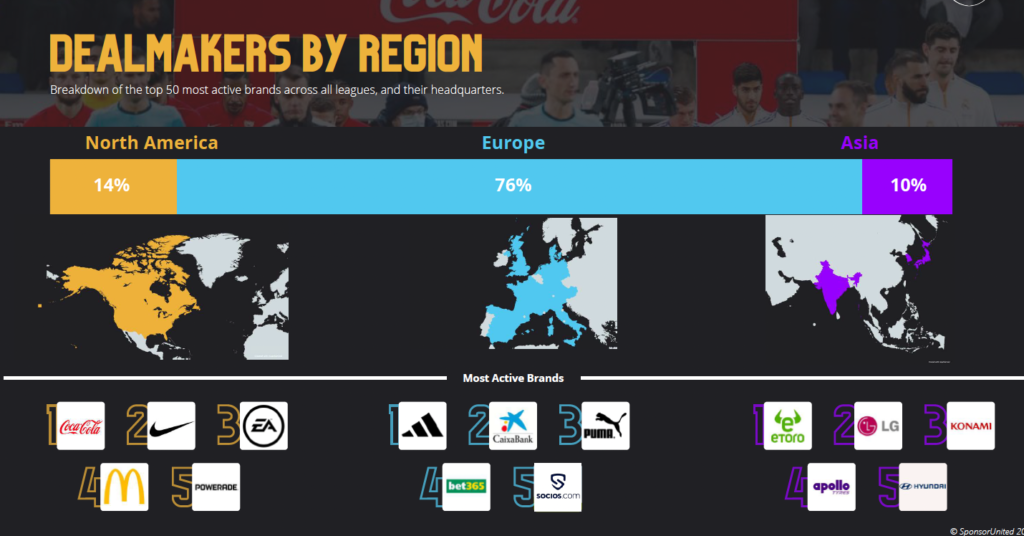 Source: SponsorUnited
Contact the writer of this story at moc.l1702219254labto1702219254ofdlr1702219254owedi1702219254sni@n1702219254osloh1702219254cin.l1702219254uap1702219254