January 13 – Saudi Arabia, who have launched a bid to host the AFC Women's Asian Cup 2026, have taken a further step forward with the women's game in the country, with Dammam hosting the Kingdom's first-ever women's 11-a-side international tournament.
The four-team tournament featuring Saudi Arabia, Comoros, Pakistan and Mauritius, kicked off January 11 and runs until January 19.
The opening matches, both held at the Prince Saud bin Jalawi Stadium in Dammam, saw Saudi Arabia defeat Mauritius 1-0 thanks to Myriam Al Tamimi's goal, while Pakistan beat Comoros 1-0 through Anmol Hira's strike.
The Saudis are moving fast with the development of their women's game. They played their first home women's national team games against Bhutan in September last year, and launched the new Saudi Arabian Women's Premier League in October. The eight-team competition is closely linked to the men's game with traditional Saudi Pro League men's clubs having established female sides to take part.
A women's first division is to follow, while the Saudis have also launched a schools league for young women.
The hosting of the tournament in Dammam is being hailed as a major milestone for the women's game as the country seeks to achieve a first FIFA ranking.
Monika Staab, Saudi Arabia's head coach, said: "This tournament presents enormous room for advancing football in the Kingdom – we are very proud to be expanding opportunities for our current squad of talented international footballers, while providing a pathway for future generations of Saudi Arabian girls.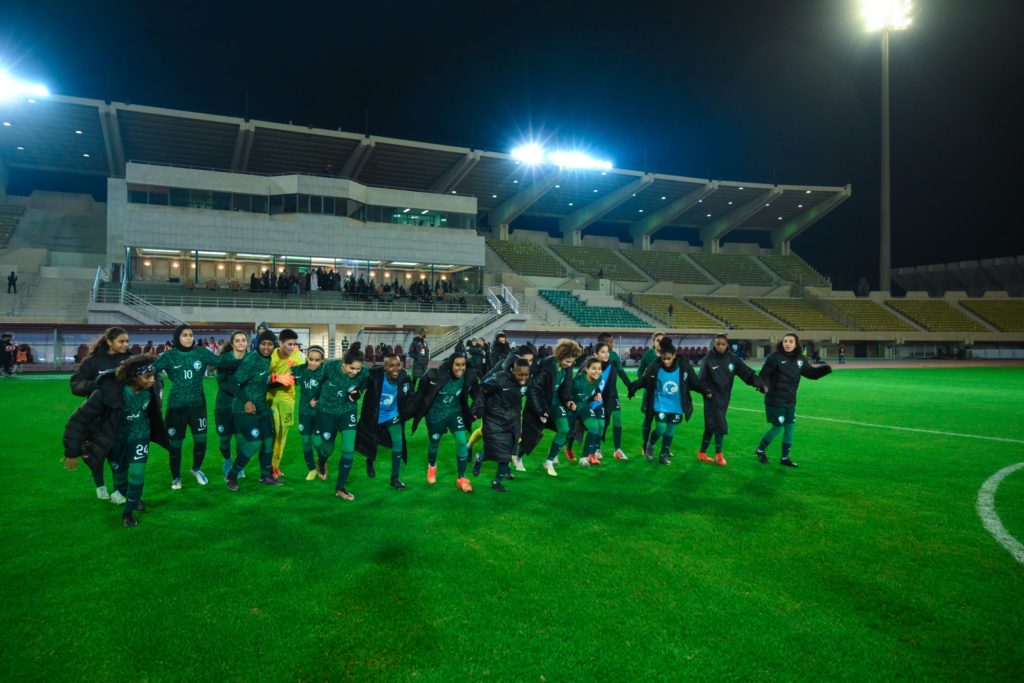 "Our Green Falcons are working very hard towards the goal of entering the official FIFA rankings, and the event we are hosting will help improve standards across the board. These are exciting times for women's football in Saudi Arabia."
The Saudi women are back in action on Sunday (January 15) against Comoros, while Pakistan face Mauritius. Next Thursday (January 19) the tournament finishes with Saudi Arabia playing Pakistan, while Comoros play Mauritius.
While the tournament is key to the progression of the performance levels of the Saudi team, it also marks the debut of Anoud Al Asmari, the first Saudi Arabian female referee to be included on the official FIFA referee list, who officiated her first match as an official FIFA referee at the tournament.
Lamia Bahaian, Supervisor of the Women's Football Department at the Saudi Arabian Football Federation, said: "The Saudi Arabian Football Federation is also delighted at the success of Anoud Al Asmari in officiating her first match as an official FIFA referee and look forward to helping develop her huge potential on the international stage. Her appointment is an important moment for football in the country and the region and provides another example of a Saudi woman in a prestigious position that can inspire girls across the Kingdom and beyond."
Contact the writer of this story at moc.l1675461779labto1675461779ofdlr1675461779owedi1675461779sni@n1675461779osloh1675461779cin.l1675461779uap1675461779