By Paul Nicholson
February 13 – Sheffield United's proposed billionaire buyer Dozy Mmobuosi has outstanding County Court judgments against him in the UK for £30,109 for failure to pay his rent on a property in St Albans, Hertfordshire.
The debt was incurred in between April and December 2020 despite repeated attempts to recover the money by the landlord's agents and subsequently bailiffs once the court judgement was issued in April 2021.
Mmobuosi has said in the past that he will pay the debt, but has yet to fulfil on his promises but apparently says he has enough personal wealth to complete a £90 million deal for Sheffield United
The self-styled Nigerian technology entrepreneur is closing in on the takeover of Championship side and is currently undergoing the EFL's owner's and director's tests.
It is understood that the review of Mmobuosi is ongoing by the EFL and that none of the approvals required for him to take ownership of the club have yet been granted.
Even so, Mmobuosi is confident, so confident that in an interview with CNN he said that he will be financing the deal on his own.
"It is my money. And I have actually made a deposit," Mmobuosi revealed during the interview in London.
"I would expect myself and the club to issue a joint statement you know that would have details concerning how much, but I have made a deposit and that shows my seriousness for a start," he said.
Mmobuosi did not give detail of how much of a deposit he has put down for the club.
His unpaid debt for rent in St Albans meanwhile remains unpaid.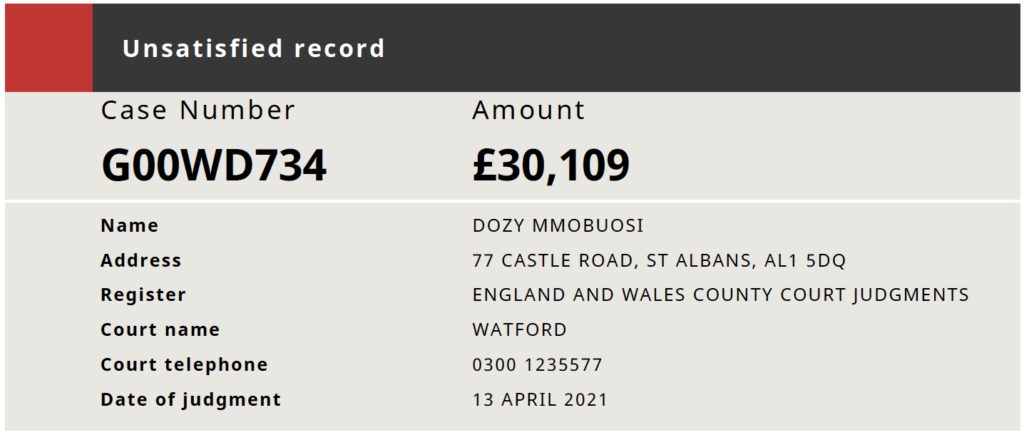 "If we suspend disbelief for the moment, Mr Mmobuosi may simply have let the County Court  judgement slip from his mind," said Paul Andrew, owner of the property in St Albans.
"That seems very difficult to comprehend given that he was terribly distressed about the impact on his family of these persistent attempts to resolve the county court judgement.
"At the very least he needs to explain his amazing philanthropic principles against this background of what appear to have been lies and deception… I concluded long ago that he never intended to settle this debt."
In an email sent by Mmobuosi and seen by Insideworldfootball, dated September 21, 2021 – Subject: Claim:GOOWD734: complaint against enforcement agent, and process – Mmobuosi said he has "never received any judgement claim. However, I have accepted to make payment, and I fact requested my office to make this payment, despite contesting this claim."
This was despite a judgement clearly being issued against him and his own quoting of the claim number in his email.
In the email Mmobuosi complained about the visit of an enforcement agent to collect the debt saying that: "For 2wks now,I have been mentally harassed by this bailiff, threatening to visit my home,and saying that my lawyers and I told lies about making transfers,despite proofs sent. It is important to note here that I do not control my bank in America. I await further updates from my bank on this matter, as I have requested updates."
The debt still went unpaid. Mmobuosi further complained in his email that the he received WhatsApp messages that he said "are threatening, and as a result feel traumatised. My wife and kids have not felt peace since his visit."
This is not the first time that Mmobousi has been chased for unpaid debts.
In April 2017 a criminal matter was brought against his Tingo Mobile Plc in Nigeria and two of its Directors – Mmobuosi and Collins Chionuma.
The company and the two directors were accused of issuing a 'dud cheque' to a diesel fuel supplier for $75,000. Police investigating the fraud found that the cheque bounced because there was insufficient money in the account. The case was later settled by arbitration but only after Mmobuosi began to feel the heat in social media.
According to a report seen by Insideworldfootball, Mmbousi also left a trail of unpaid staff in Nigeria.
Mmobuosi's wealth is reportedly based on the valuation of his Tingo company that is in process of merging into fin-tech business MICT, that is traded on Nasdaq in the US. The valuation for that deal is based on his Tingo Mobile division and has been revised at least once, though questions have now been raised by shareholders of the efficacy of the numbers supporting that deal.
What is concerning about that business is that while there are various reports of revenues generated and the rapid growth of an app servicing farmers in the country, it is hard to find evidence of anyone actually using the app.
Sheffield United are currently in second place in the Championship and look to be heading for the Premier League after 30 games played. They are 10 points ahead of third placed Middlesbrough and have a game in hand.
Promotion to the Premier League is roughly valued at providing an increase in revenue of at least £135 million over the following three seasons. That could rise to £265 million over a five-year period if the club avoids relegation in their first season.
Sheffield United at £90 million looks an attractive punt – if they have the £90 million. If they can get the club without having to pay the £90 million upfront then it looks even more attractive.
Contact the writer of this story at moc.l1701554209labto1701554209ofdlr1701554209owedi1701554209sni@n1701554209osloh1701554209cin.l1701554209uap1701554209