March 13 – Ultras of Serbian club Partizan Belgrade, increasingly frustrated with club management over the poor performance of the team, made their dissatisfaction clear at the weekend, locking the main entrance to the club stadium and sending a message to officials.
Partizan look set to finish another season without a trophy in Serbia. Partizan last won the Serbian league title six years ago – the 2016/2017 season. Since then the club has struggled both at home and in European competition.
After the last disappointing result, a draw with FC Kolubara, the ultras, known as Grobari (the undertakers) took their own action against the club president Milorad Vučelić and sporting director Miloš Vazur.
They chained the gates to the main entrance of the club's stadium and hung a STOP sign.
"Entrance for thieves is prohibited! With this move, we are once again letting the disruptors know that they are no longer wanted in our club. The destruction of our club is complete. This door is closed forever to them! You are no longer welcome here! You used up all the credits towards you! You are leaving today," Partizan fans wrote.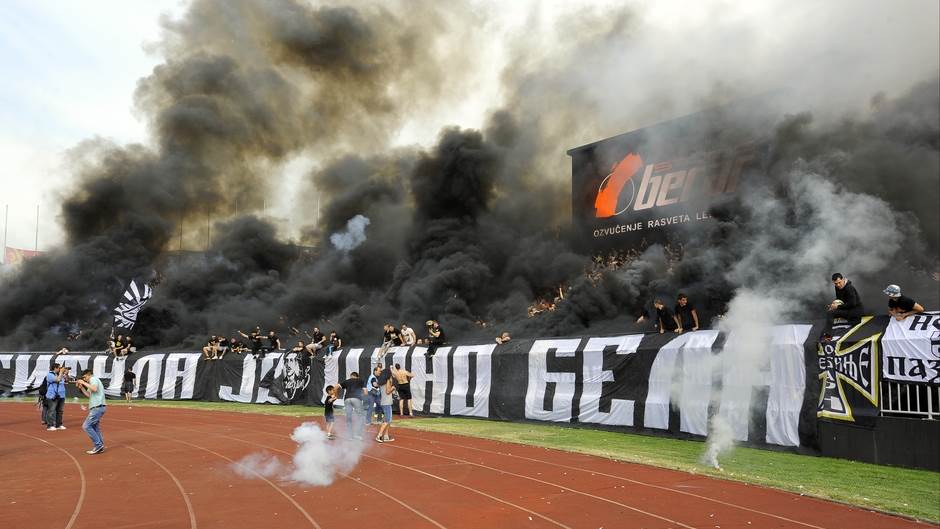 Partizan are in second place in the Serbian championship but already 18 points behind arch rival Red Star Belgrade. In Europe, Partizan lost to Sheriff Moldova in the Conference League. At home they were eliminated by Radnicki in the Serbian Cup.
Contact the writer of this story, Aleksander Krassimirov, at moc.l1680336656labto1680336656ofdlr1680336656owedi1680336656sni@o1680336656fni1680336656