March 17 – With FIFA Congress dominating news, it is sometimes useful to remember that this is still about football which has produced a large number of actual who have transformed the game and excited people worldwide.
Picking the top players of all time is a tough mission to tackle, but here is a list of 9 names who have made immense contributions to the world of football as we know it.
Diego Maradona
There aren't many players in the history of football that were idolized like Diego Maradona who was considered an icon on both sides of the Atlantic. Even today, Argentina boasts tributes to one of its greatest players. During his time, Maradona's intensity paired with his direct running ability posed a serious threat to anyone who dared to oppose him on the field. And not only that his fierceness caused fear in the hearts of his opponents, but Maradona's state of art gaming also inspired his teammates to rise, striving for their best. Thanks to his vision, his legendary dribbling skills, as well as an insatiable desire to win at all times, Maradona managed to transform Argentinian football. Moreover, he left an unforgettable trace while playing in Napoli, helping the team with the Serie A league twice.
Pele
Today's Brazilian football is all about celebrating the legacy of Pele, and anything there is to be seen when it comes to the country's players is based on one of the moves that he already performed. Pele is actually the greatest player of all time on the international stage, thanks to the 77 goals that he scored for Brazil in a total of 92 games which include three World Cups. Moreover, Pele's record includes scoring 643 goals while playing 659 games for Santos, before he left the team in order to showcase his talent in the United States by playing for the New York Cosmos. Pele's international career witnessed his status as one of the greatest attacking players of all time, and his perfectly accurate finishing and incredible pace are admired to this day.
George Best
George Best was one of the top professional football players from Northern Ireland, and he proved his talent by spending the majority of his career at Manchester United. According to Irishluck's research, his extraordinary talent helped Best rise to incredible heights and make a name for himself as one of the finest players from the British Isles. Back in 1968, when he was only 22 years old, George Best won Ballon d'Or, following in the footsteps of other famous players like Bobby Charlton and Denis Law. In addition to that, Best was also the youngest recipient of the Footballer of the Year Award granted by the Football Writers' Association, after he ended a successful season where he scored a total of 32 goals in 53 games. However, the highlight of his career was the 1968 final of the European Cup when he lead the 4-1 victory against Benfica.
Lionel Messi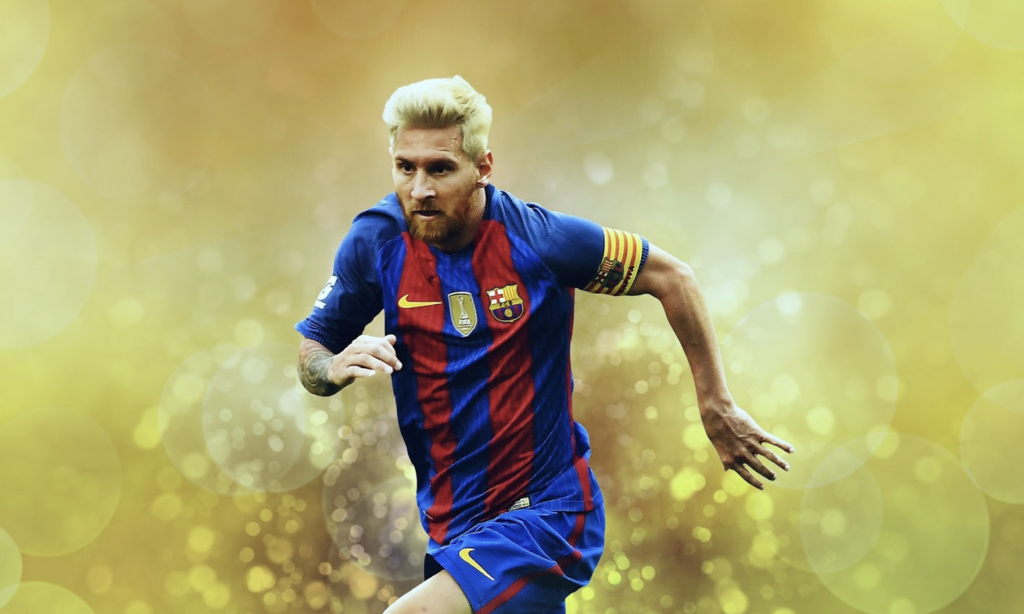 The fame of  Lionel Messi has been justified by his incredible stats on the field. During his 18-year career, he has scored almost 800 goals and 350 assists in more than 1,000 games for club and the country together. Throughout the years, Messi has worked on adapting his skills and today he is known as a player with an extraordinary touch who applies the exact weight to every pass, no matter how delicate it needs to be. Basically, no other player in the world can split a defence as well as Messi. On top of that, Lionel Messi is also known as a selfless player who is willing to slide the ball over to a teammate to beat the keeper when needed. All in all, Messi showcases a special kind of magic every time he enters the field, and that is exactly why fans love watching football.
Zinedine Zidane
Each player is known for a particular set of skills, but when we talk about Zinedine Zidane, we talk about the ultimate midfielder, all thanks to his unparalleled technical ability. Zidane showcased a delicate touch and complete control over the ball, together with a rare ability to shift through the gears striving for success. Moreover, Zidane has a special place in history as one of the best dribblers the sport has ever seen, and luckily for him, the skill was paired with a sharp intelligence that made him even more threatening to opponents. When it comes to his trophy cabinet, it contains all the great staples of a successful football career, as he contributed to winning The World Cup, The Champions League, the Euros, Serie A, and La Liga.
Cristiano Ronaldo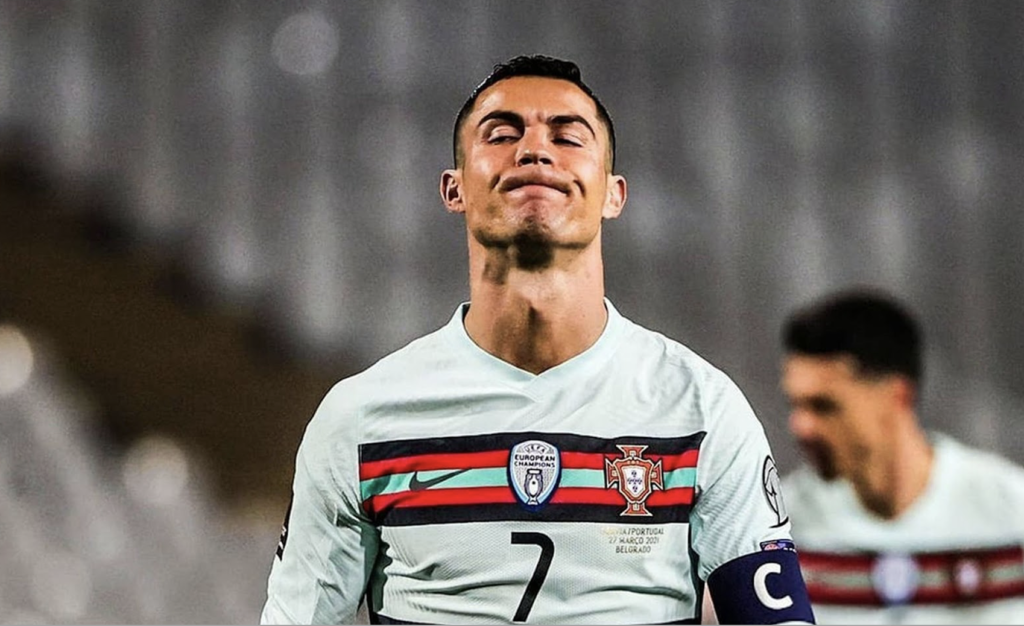 Even though trophies and stats are not all there is to consider when it comes to the analysis of a player's success, seeing one man score as many goals as Cristiano Ronaldo has can really leave a person speechless. As perhaps the most ferocious player in the history of football, Ronaldo dominated the Premier League, Serie A, and La Liga, winning the cup trophy and the domestic titles of each of the three nations. On top of that, he won five Champions League titles with two different teams, as well as the European Champions playing for Portugal. He is also a five-time winner of the Ballon d'Or, and a four-time winner of the European Golden Shoe, as well as Real Madrid's record goal scorer with at least 50 goals during six successive seasons. What's more, all of those successes were followed by Ronaldo's brilliant moves that involve last-minute penalties, thunderous strikes, as well as some feisty performances that helped him turn the tide and win against the odds.
Andres Iniesta
Andres Iniesta is another modern-day player who can proudly stand next to Lionel Messi and Cristiano Ronaldo. Iniesta's talent and persistence influenced every team he ever played for, and he is particularly known for his ability to successfully pull the strings in a difficult game. Iniesta boasts a combination of vision, touch, and creativity that can hardly be matched, and the fact that he hasn't won at least one Ballon d'Or is seen as a great injustice by many passionate football fans. But even though some stats are not exactly on his side, this Spanish football star has a number of spectacular moments behind him. However, many would agree that scoring the deciding goal that helped his country win the 2010 World Cup is the highlight of Andreas Iniesta's career.
Ronaldo
Ronaldo is undoubtedly one of the best centre-forwards in the history of football, and his impact on the game cannot be forgotten. Besides his spectacular performance on the field, Ronaldo was also the face of a generation and a figure that became a synonym for greatness, moving outside of the borders of plain football. But when it comes to athletic skills, he had it all. Ronaldo featured exceptional physical dominance, a detailed technical ability, as well as a strong predatory instinct that left nothing to chance. At the age of 20, back in 1996, Ronaldo won his first FIFA World Player of the Year, and later on, he received the same honour two more times. Additionally, he is a two-time winner of the Ballon d'Or, and in 2016, he was declared the World Cup's greatest scorer thanks to his 15th strike.
Johan Cruyff
Cruyff was a famous football visionary with an unmatched eye for detail paired with outstanding speed. During his career, he won 20 major honours which include three European Cups in a row – from 1971 to 1973. At the 1974 World Cup, he was part of the best team to have never actually won. The Netherlands reached the final where they played against West Germany and lost 2-1. And even though he did not manage to transform the national team, he achieved amazing success playing for Barcelona where he had the freedom to play as he wished. During his time with Ajax, he scored 257 goals in 329 games, and that is exactly when he became the conductor of the concept known as 'Total Football'. Cruyff played to win, and to the rest of the world, he always seemed like he was in total control. He retired in 1978 when he was 31, refusing to play at the World Cup in the same year.
Contact the writer of this story at moc.l1702171933labto1702171933ofdlr1702171933owedi1702171933sni@o1702171933fni1702171933