May 17 – LigaMX sides Monterrey and Club America top a club ranking of 184 teams across the Concacaf confederation. LAFC from the MLS are third in the ranking that sees seven teams from Mexico and three from the US in the top 10.
Concacaf said the new ranking system will be key a factor in determining draw seedings for official Concacaf club competitions beginning with the new 2023 Central American and Caribbean Cups. It will also determine the draw seedings next season's expanded Concacaf Champions League.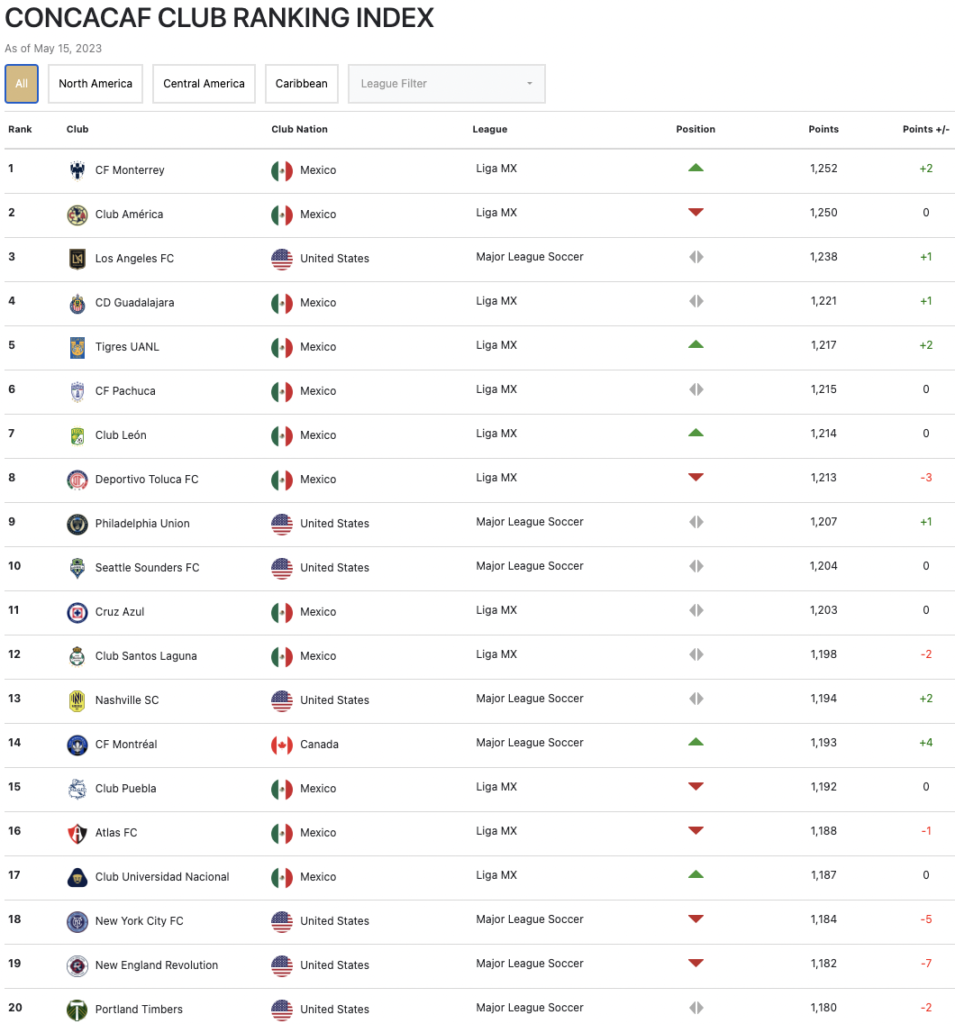 In the sub-regions C D Olimpia from Honduras lead Deportivo Sapirissa from Costa Rica and Comunicaciones from Guatemala in the Central American club rankings. Haiti's Violette AC heads the Caribbean ranking ahead of Cibao FC from Dominican Republic and Archaie FC, also from Haiti.
The rankings will be updated weekly following international club competitions, domestic league, and cup matches.
Concacaf said: "As a starting point for the new ranking, the region's men's clubs have been ranked based on their results since 2017 in the following official international and domestic club competitions:
Concacaf Champions League
Concacaf Regional Cups (Leagues Cup, Central American Cup, and Caribbean Cup)
Domestic first division professional league
Member Association Cups (which qualify for Concacaf competitions)
FIFA Club World Cup"
Competitions are weighted in terms of the ranking points available per match, with international matches awarding more ranking points than domestic first-division league and cup matches.
Central America Club ranking: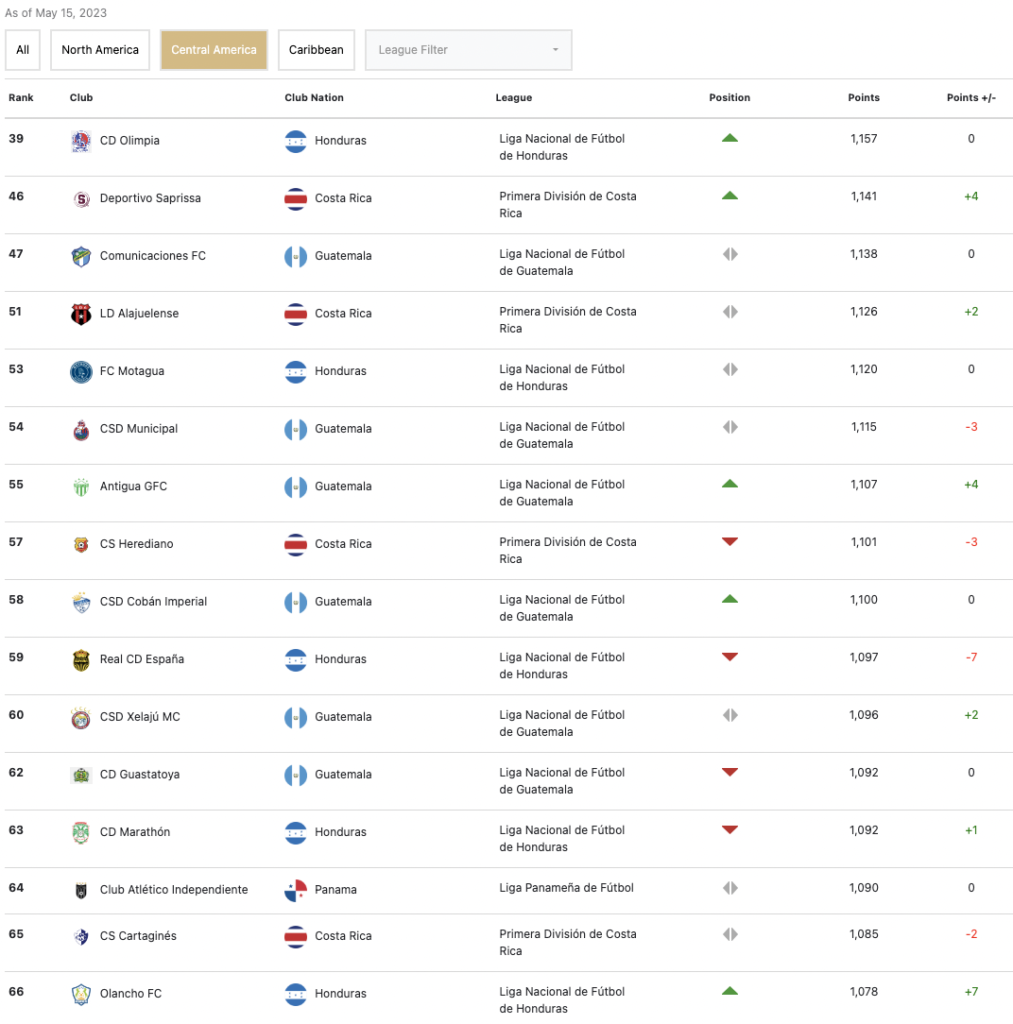 Caribbean Club ranking: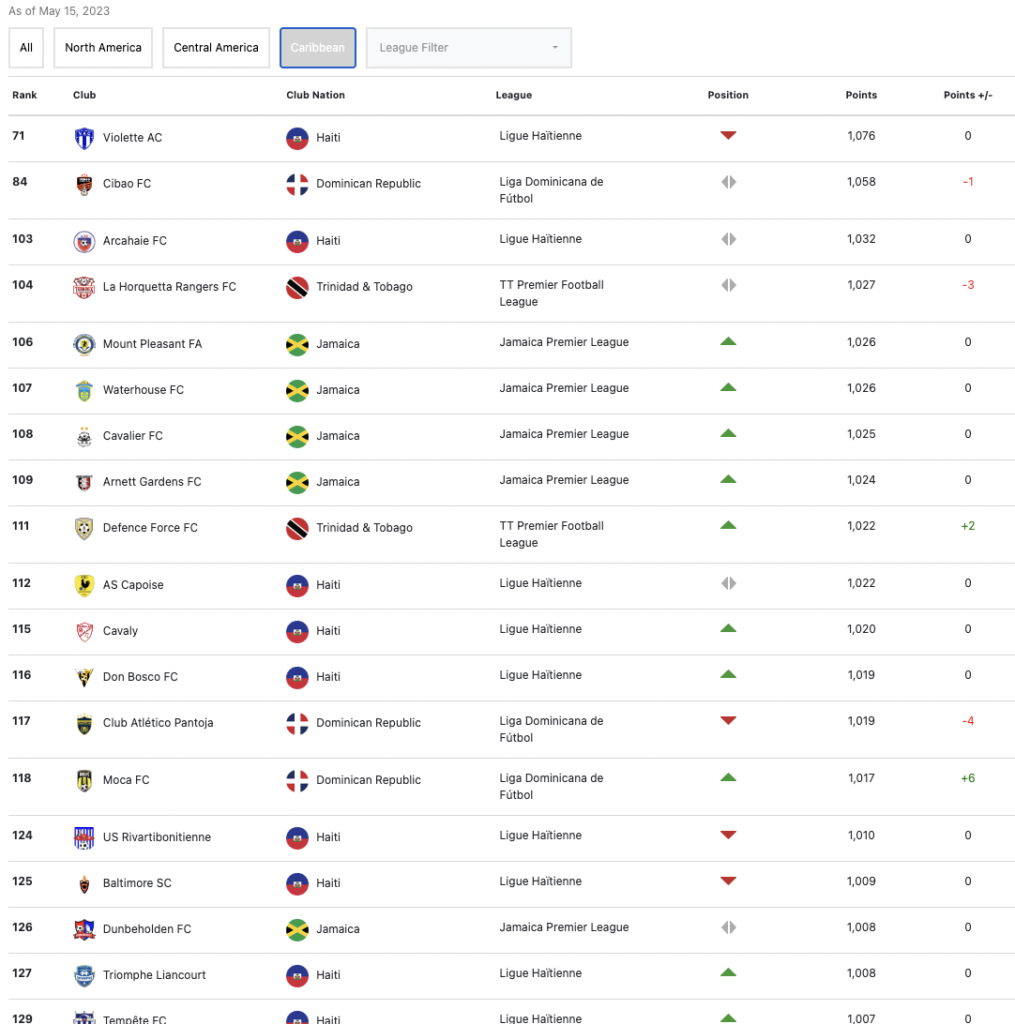 League ranking index
As well as an individual club ranking, Concacaf has launched a league ranking index with, not surprisingly, LigaMX at the top and the MLS second.
The index determines the strength of domestic professional leagues based on the performances of their clubs in international competitions and is based only on international matches. Matches in the Concacaf Champions League will award twice the points in comparison to Concacaf Regional Cups
Honduras' top tier is ranked third followed by Costa Rican, Guatemalan and Canadian leagues. Jamaica has the top ranked Caribbean league at 10th.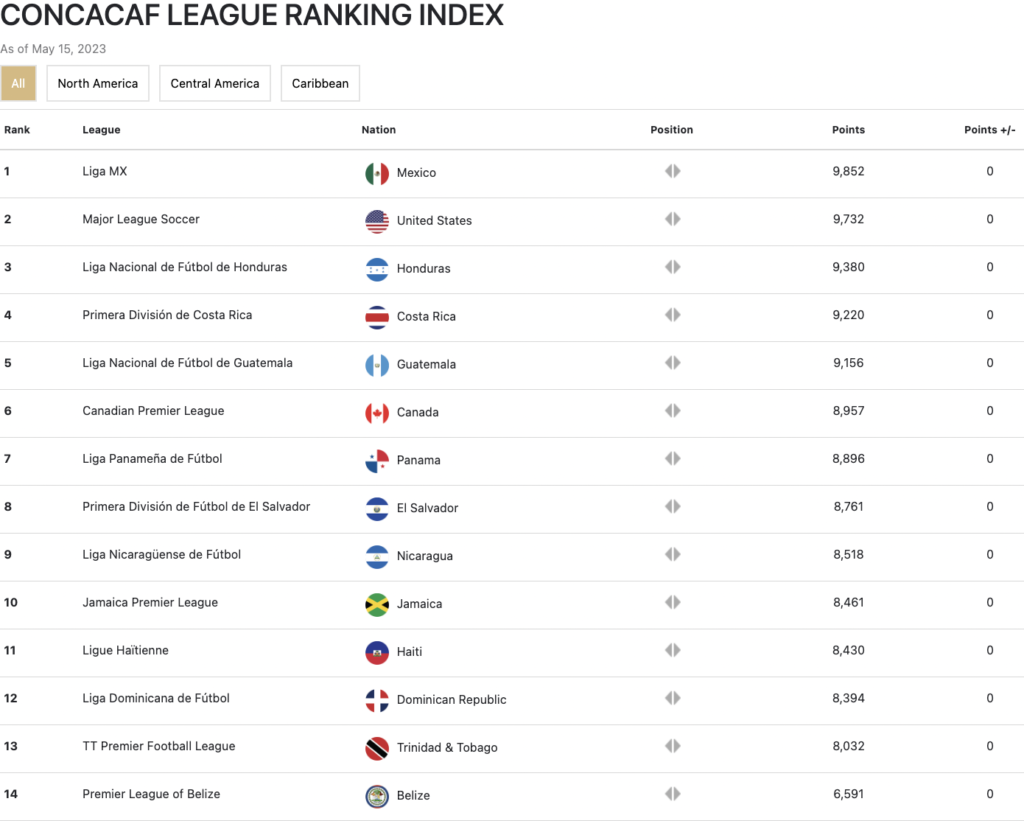 Contact the writer of this story at moc.l1685556802labto1685556802ofdlr1685556802owedi1685556802sni@n1685556802osloh1685556802cin.l1685556802uap1685556802