May 19 –  Being a manager of club in one of Europe's Big 5 leagues has never been more precarious. This season more than 170 head coaches have been used by the 98 clubs, an average of 1.73 per club.
An analysis by research and advisory firm Football Benchmark found that the number of managers used across the leagues was up 26% compared ­­to last year.
This season, the Premier League leads the way in terms of sackings, with a total of 42 managers employed over the season within the 20 clubs. 11 clubs have changed their head coach during the current season, four more than in any of the seasons of the last 5-year period.
"Over the period of the last five seasons, the numbers are even more staggering: a total of 320 different head coaches (including temporary / interim roles) were employed by the 98 analysed "Big Five" clubs, with the total count rising to 455 if we count the employment of a coach by multiple clubs separately," finds the Football Benchmark report.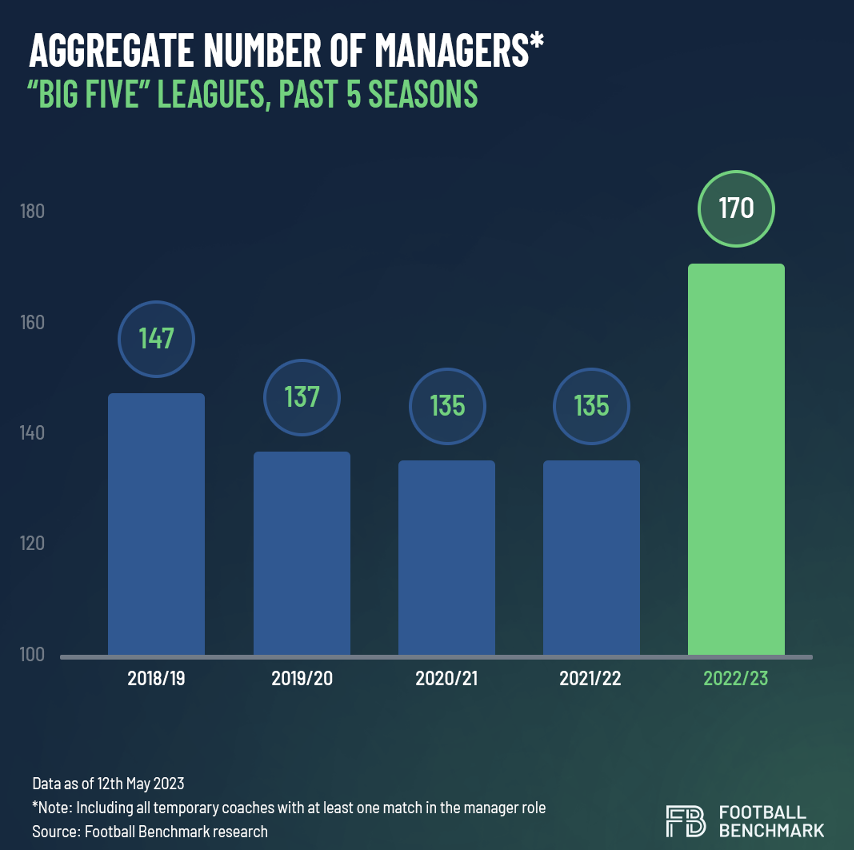 Looking at the breakdown by league, the report finds are no significant differences between the five analysed leagues over the past five seasons – Serie A and Bundesliga teams have both employed 96 managers in total, followed by La Liga with 93, and the Premier League with 89. The "most stable" was the French Ligue 1 with 81 managers.
Most of the managers fired this season in the English Premier League had long term contracts. Football Benchmark use former Chelsea manager Graham Potter (pictured), who signed a contract until 2026/27 in September 2022, but was sacked after only 31 matches. Jesse March (Leeds) and Brendan Rodgers (Leicester) had contracts until 2025, while several other dismissed managers were originally until at least the summer of 2024, highlights the report.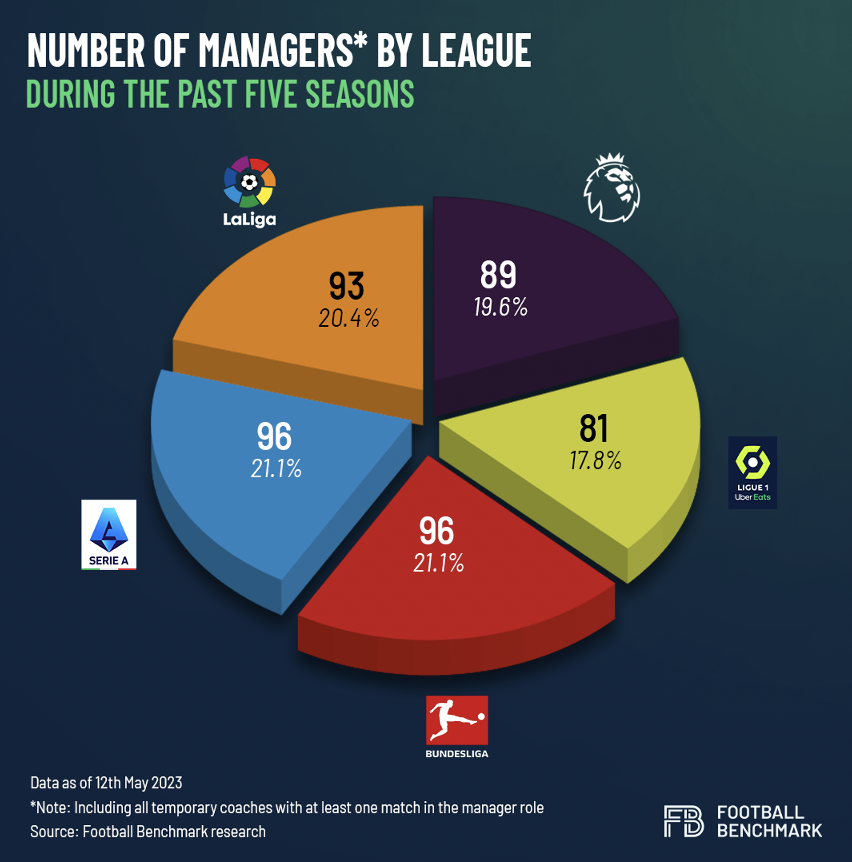 "The sacking of Julian Nagelsmann by FC Bayern München also serves as a striking example of the high level of pressure at the very top. Despite still being in contention for the UEFA Champions League and domestic cup, as well as sitting in the 2nd position in the league, the club's board made the decision to dismiss Nagelsmann in March, citing their belief that he was not the right person for the job," said Football Benchmark.
Bayern were subsequently eliminated from both the Champions League and the DFB Pokal, lead the Bundesliga by one point with two rounds to go.
The financial aspect is also part of the risk/reward equation when it comes to firing managers.
"Sacking a coach can be an expensive proposition, especially if they are on a long-term contract with a high salary. On the high end of the market, Jose Mourinho is estimated to have received more than EUR 100 million in his career just from being paid off after dismissals," says the report.
Nice work if you can get it.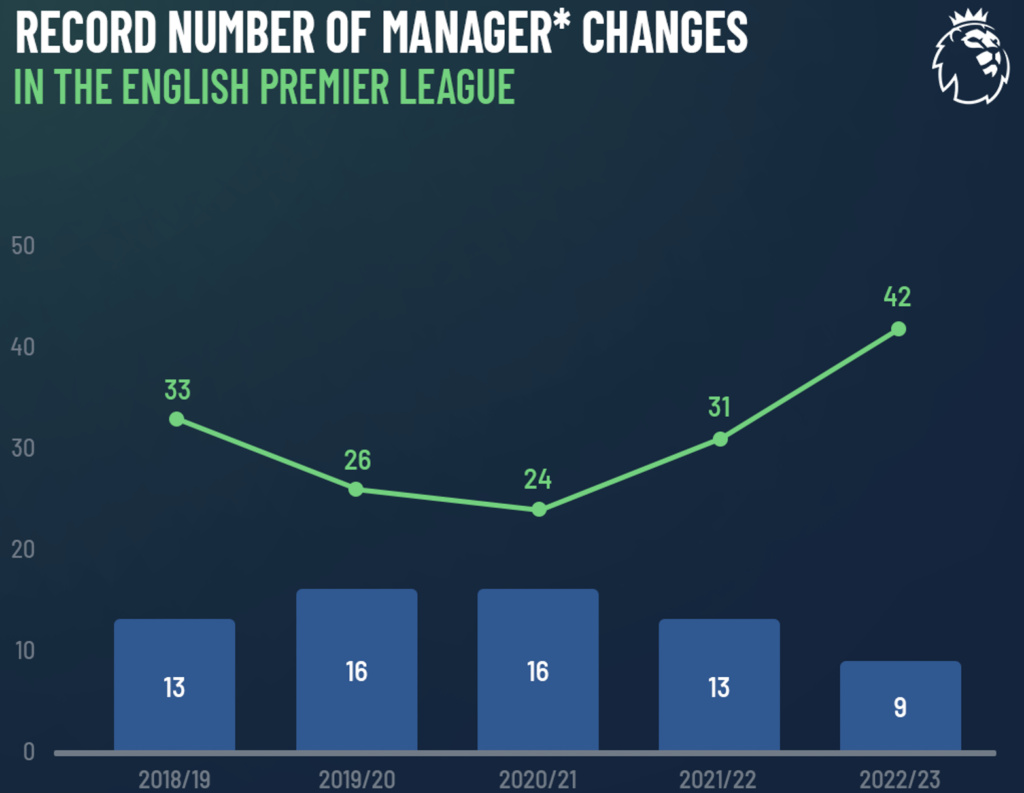 To see the full report click here.
Contact the writer of this story at moc.l1695323594labto1695323594ofdlr1695323594owedi1695323594sni@n1695323594osloh1695323594cin.l1695323594uap1695323594