May 26 – Billed as the biggest financial prize in world football for a one-off match, the winners of Coventry City vs Luton Town Championship play-off on Saturday stand to earn an increase in revenue of at least £170 million across the next three seasons.
That figure could rise to more than £290 million if the club survives the first season in the Premier League.
The analysis by the Deloitte's Sports Business Group, makes projections on increases to the club's commercial and matchday revenues and secured central Premier League revenues.
Broadcast rights revenue for the 2023/24 season will net the club about £90 million. And if they are relegated after just one season, parachute payments in 2024/25 and 2025/26  will be worth about £80 million.
Zal Udwadia, assistant director in Deloitte's Sports Business Group at Deloitte, commented: "With both sides eyeing a return to the top flight for the first time in over two decades, the stakes are high.  Both Coventry City and Luton Town were competing against each other in League Two just five seasons ago – a testament to the strength, opportunity and competition in the English Football League pyramid.
"Should the winner avoid immediate relegation from the Premier League, there could be a financial uplift in excess of £290 million. However, in the last ten years, only a small majority of newly promoted clubs have survived their first season back in the Premier League, and the winner will be focused on maintaining their new position in the highest revenue-generating football league in the world."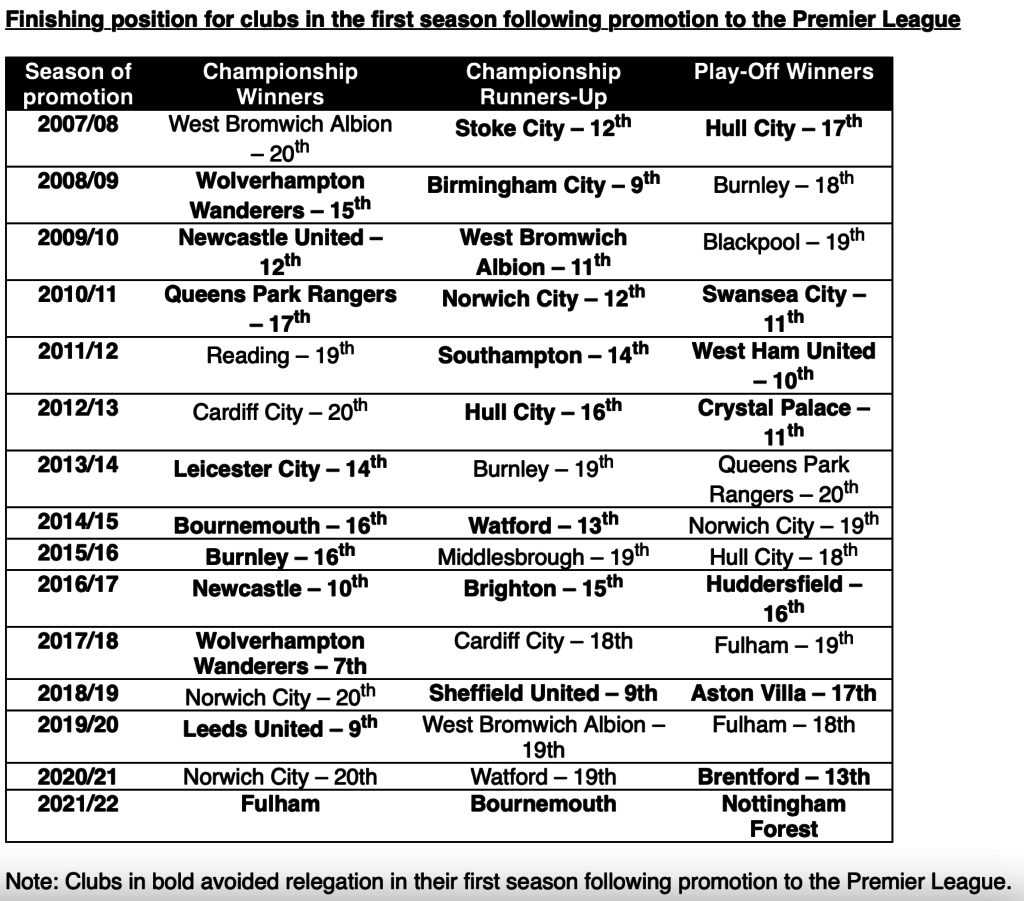 Contact the writer of this story at moc.l1701954719labto1701954719ofdlr1701954719owedi1701954719sni@n1701954719osloh1701954719cin.l1701954719uap1701954719