May 26 – Supporters of Albania's FK Tirana attacked the match officials after the club's game against with FK Bylis. The Tirana Ultras of Tirana stormed the pitch and chased the referee after the match ended 2-2.
The draw cost Tirana's their lead of the division with just one round before the end of the season.
Referee Kridens Meta awarded a penalty in favour of Bylis in the 87th minute, which ultimately proved decisive in the final outcome of the game.
At the same time, Partizani beat Kastrioti 4:1, knocking Tirana off the top spot due to better results in their head-to-head matches.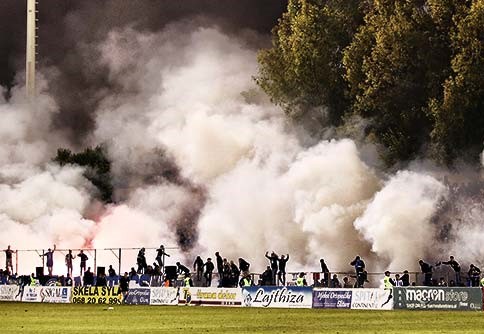 The response of the Tirana ultras was to attack the match officials. A serious brawl ensued on the field, with police moving in to prevent more serious incidents. No injuries were reported.
The local authorities have announced several arrests, and investigative and procedural actions against those arrested are currently underway.
"On 25.05.2023, at the end of the Bylisi-Tirana match, in Rogozhina, some Tirana fans entered the field and tried to abuse the referees of the match. The Police Services reacted immediately by escorting these citizens, for whom further procedural actions are being carried out. The investigative team is working to clarify the circumstances of the event", police said in a statement.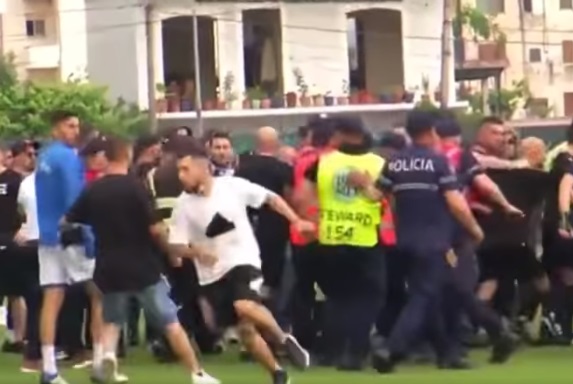 Contact the writer of this story, Aleksander Krassimirov, at moc.l1702213353labto1702213353ofdlr1702213353owedi1702213353sni@o1702213353fni1702213353