May 26 – A stunning 56.9% of clubs worldwide replaced their coaches over the season currently ending. Of 850 teams analysed, 484 changed personnel.
The data from CIES Football Observatory  ranks 60 top division leagues around the world according to the percentage of coaches in place at the start of the 2022/23 season who are no longer in charge.
The three former Yugoslavia republics (Bosnia, North Macedonia and Serbia) are the most trigger happy when it comes to football management, according to the CIES. They are followed by Costa Rica and Algeria and Tunisia in Africa.
India is the most secure place to be a head coach, with just one change in the 11 teams in the top tier. Malta (3 in 14) and Australia (3 in 12), were also relatively safe havens for coaches.
For the big-5 European leagues, the percentage of coaches ranges from 55% in the Premier League (11 out of 20) to 35% in Serie A (7 out of 20).
"Clubs that changed coach at least once made the first replacement on average after 45.4% of matches, with a negative record of only 24.6% of games led by the coach who started the season in Romania, followed by the United Arab Emirates and Greece. In the big-5, the values stretch from 56.6% in the Spanish Liga to 35.6% in the Italian Serie A, where clubs changed relatively few coaches but rather quickly," said the CIES.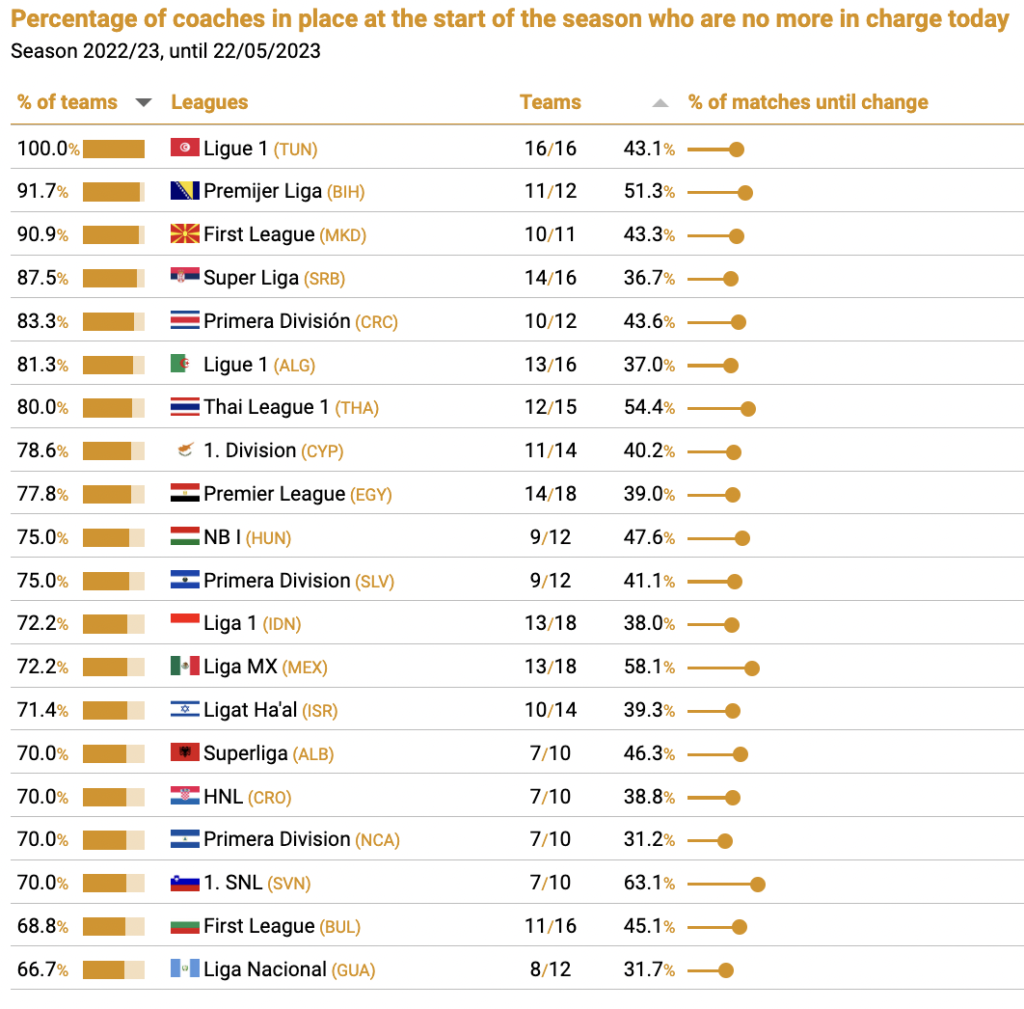 To see the full ranking, click here.
Contact the writer of this story at moc.l1701202936labto1701202936ofdlr1701202936owedi1701202936sni@n1701202936osloh1701202936cin.l1701202936uap1701202936