August 11 – With five months to go to the start of the 2024 Asian Cup in Qatar on January 12, the AFC has reached another milestone in the preparation for the tournament, with the unveiling of the official match ball.
The Asian Football Confederation (AFC) and Kelme launched the VORTEXAC23 which they said "is designed to capture the excitement, passion, and speed of the game of football".
The Asian Cup is the blue riband men's national team event that is played quadrennially but was postponed until January 2024 following the withdrawal of China from 2023 hosting due to covid concerns.
Qatar picked up the hosting at the last minute and the ball's design incorporates the maroon colours of the host nation.
The ball desing parallels the emblem of the AFC Asian Cup Qatar 2023, which is featured at its centre, and draws inspiration from the emblem's unique colours and shapes "to encapsulate the spirit of the competition as well as that of Asian football".
AFC General Secretary Datuk Seri Windsor John said: "The AFC is delighted to mark our latest milestone in our journey ahead of the upcoming edition of Asia's crown jewel – the unveiling of the official match ball for the AFC Asian Cup Qatar 2023 with our valued partner Kelme.
"Similar to the journey of the AFC Asian Cup, Kelme has established its presence as one of the world's leading brands in sport and we are confident that the innovative design and technology produced by Kelme will provide Asia's top 24 teams with a match ball of the highest quality."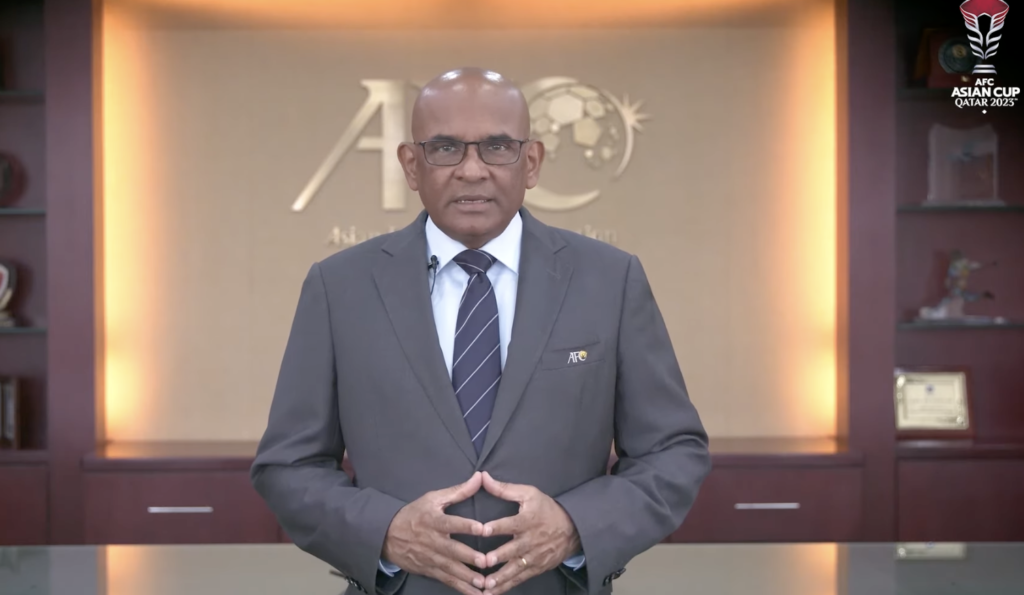 The ball has also undergone extensive technical testing to ensure it meets the highest standards of performance, quality, durability, and readiness for use in competition.
Ke Yongxiang, Kelme Chairman said: "We are proud to collaborate with the AFC to develop the official match ball VORTEXAC23 that not only meets the high standards of professional players, but also embodies the excitement and passion of the AFC Asian Cup Qatar 2023™. We are excited to see VORTEXAC23 in action during the tournament."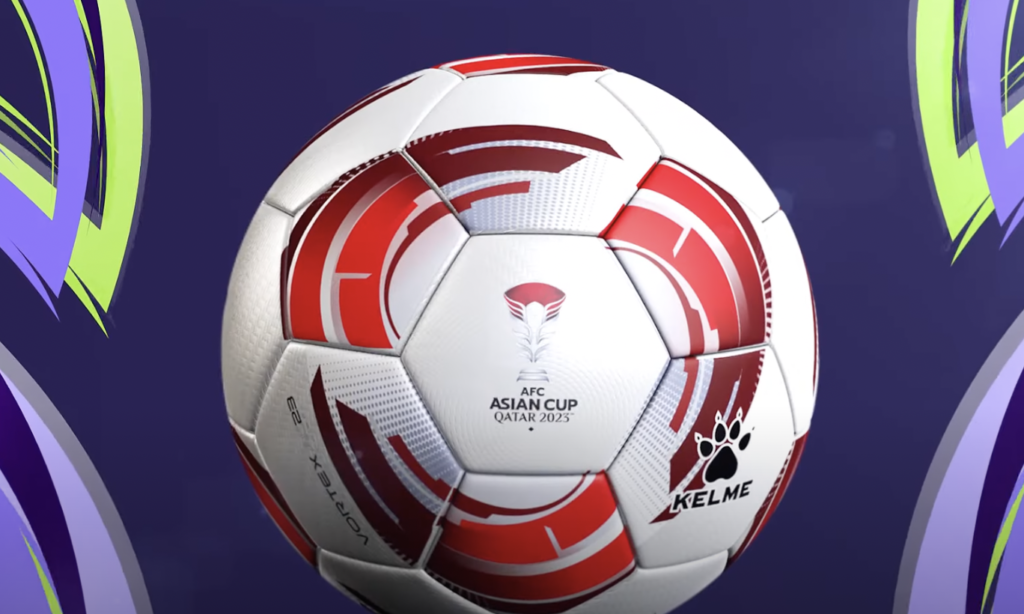 Contact the writer of this story at moc.l1701613444labto1701613444ofdlr1701613444owedi1701613444sni@n1701613444osloh1701613444cin.l1701613444uap1701613444