August 30 – The Romanian Football Federation (FRF) has signed a three-year of a new sponsorship deal with Poland's Citronex group's Yellow brand.
"In the next three years, the Yellow brand will be a partner of the FRF and the national football teams of Romania. By signing this agreement, the new sponsor will financially support football development projects in the FRF strategy and will provide products to the national teams and at FRF events," said an FRF statement.
The Citronex group is one of the main importers of bananas under the Yellow brand into Europe, with banana ripening facilities located in Poland, Hungary and Romania.
Răzvan Burleanu, president of the Romanian Football Federation said: "I am glad that a company that recently entered the Romanian market, but with a very good reputation at European level and with a high standard of the quality of the products it offers, has chosen to support the development of Romanian football. Our objective is to provide the national teams with the best training conditions for performance, and with the help of our partners we manage to do this."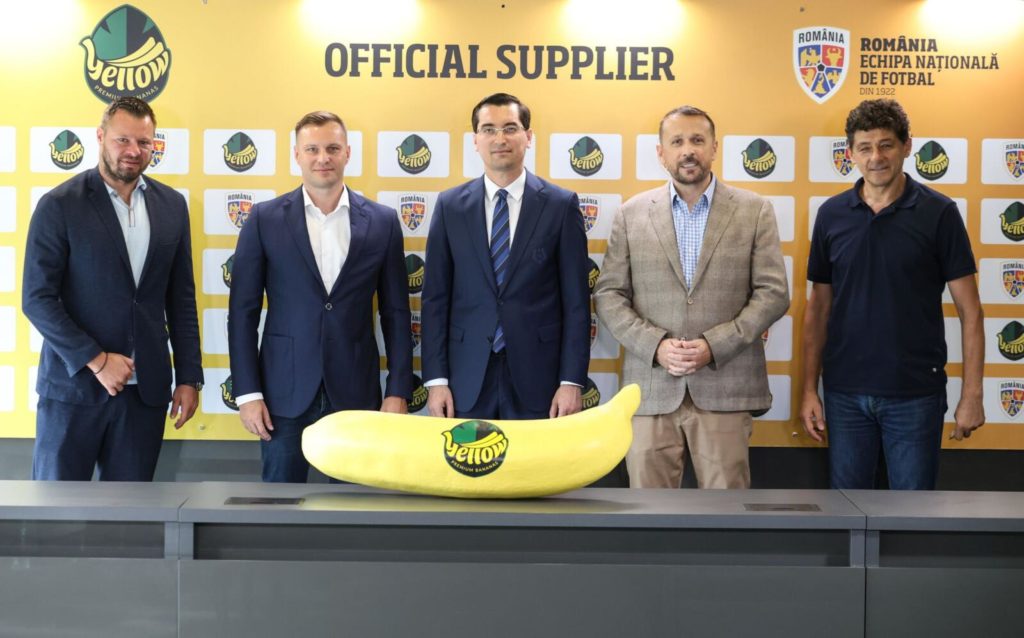 Rafal Zarzecki, the president of the Polish group that owns the Yellow brand, said: "The Yellow brand is the guarantee of the best premium bananas on the market and we are confident that football fans know the benefits of such a healthy fruit. We can now say that bananas make their valuable contribution to the life of healthy, happy and successful people – these are actually our thoughts and wishes to the national football teams of Romania!"
No value was given for the sponsorship.
Contact the writer of this story, Aleksander Krassimirov, at moc.l1701573647labto1701573647ofdlr1701573647owedi1701573647sni@o1701573647fni1701573647