September 12 – The Football Federation of North Macedonia has signed an agreement with Turkish fashion brand Giotelli who will support all the North Macedonian national teams.
"Giotelli, the renowned Turkish textile company and one of the most famous men's clothing brands, and the Football Federation of Macedonia (FFM) have signed an agreement for cooperation and support for the Macedonian national teams… Giotelli provides significant support to FFM to drive new successes and joint wins,", said a North Macedonian FA statement.
The North Macedonian FA has put social responsibility alongside the desire for the national team to win more matches and progress in European competition, at the heart of its philosophy. Giotelli has bought into those twin objectives as the mission of the FFM to "reaffirm our value in society".
Muamed Sejdini, president of the FFM said: "It gives us great pleasure that our federation gets a new partner in the name of Giotelli, one of the most recognizable brands from Turkey, synonymous with tradition and quality. We are glad that Giotelli, a partner with more than 20 years of history, is becoming part of the Macedonian football family. We are starting this partnership because we share common goals and imperatives. We wish success, new victories and we look at the cooperation with great optimism. But the most important thing for us is that we reaffirm our value in society and the quality we have."
Seidini emphasised the experience that Giotelli has within football and the long term commitment it has made to its partners in the game.
Giotelli's general manager Suleiman Kaya said: 'I am proud and honored to be here today representing the Giotelli family as a Turkish brand. We feel Macedonia as a brotherly country. We are excited to announce our decision to cooperate with the Football Federation of Macedonia. I believe that this sponsorship deal will bring success and happiness to all of us."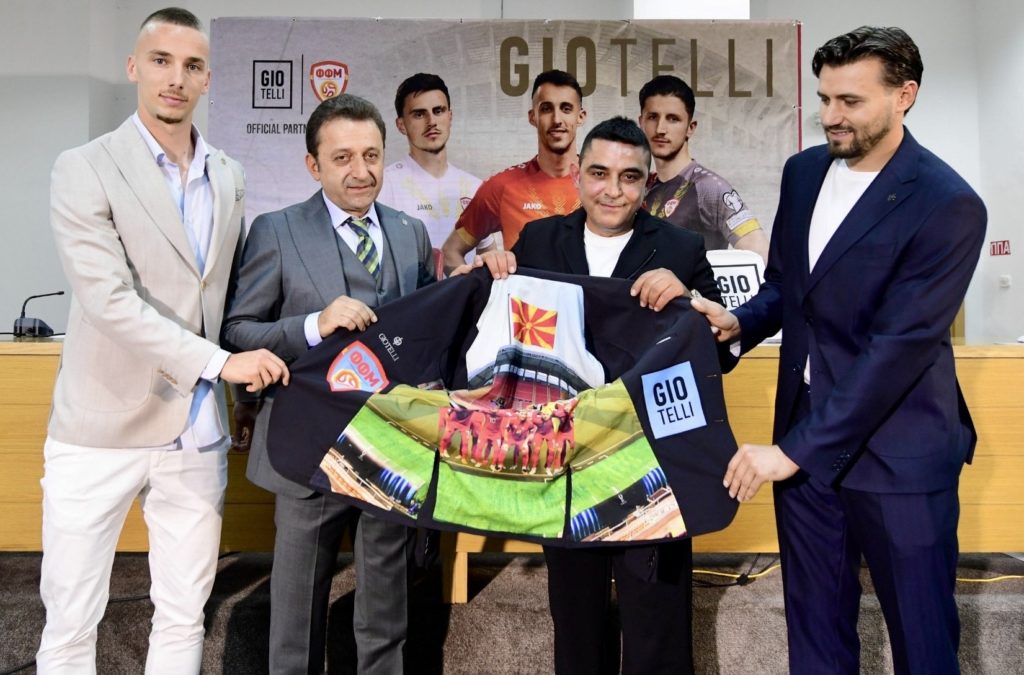 Contact the writer of this story, Alexander Krassimirov, at moc.l1696222231labto1696222231ofdlr1696222231owedi1696222231sni@o1696222231fni1696222231