October 17 – MLS team, New York City FC, has taken a big step towards their new stadium with the club's planning application for a site in Queens having moved into the final stages of the application process.
NYCFC, part of UAE-owned City Football Group that also owns Manchester City, wants to build a25,000-seat soccer-specific stadium on 23-acres of formerly-contaminated land at Willets Point.
The stadium will be part of a wider project that includes 2,500 units of affordable housing, a 650-seat new public school, a 250-bed hotel, and open space for the newly created community.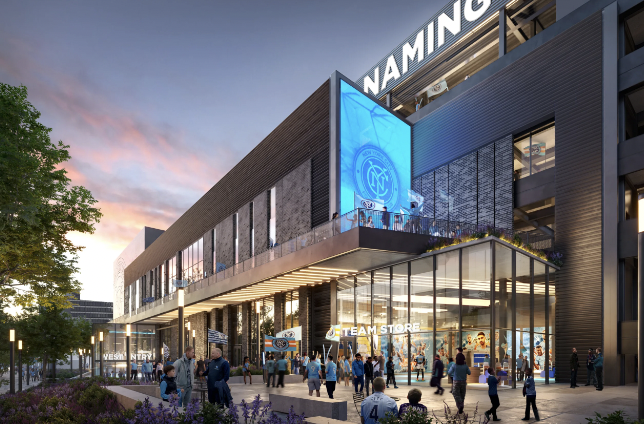 Having been through a consultancy and review process with local stakeholders and residents, the project has now entered the Uniform Land Use Review Procedure (ULURP) approval process which is designed to take no longer than seven months.
Assuming that there are no problems, the $780 million project could be completed in time for the Club to play in its new stadium for the 2027 MLS Season.
New York City Mayor Eric Adams said: "With this plan, our administration is seizing a once-in-a-generation opportunity to create a brand-new neighborhood — a Willets Point that offers opportunity for working people and all New Yorkers. As we begin the land use review process, we look forward to building on our extensive engagement by continuing conversations with community members and building a true 'City of Yes.'"
The project is expected to generate $6.1 billion in economic impact over the next 30 years, and create 1,550 permanent jobs as well as 14,200 construction jobs.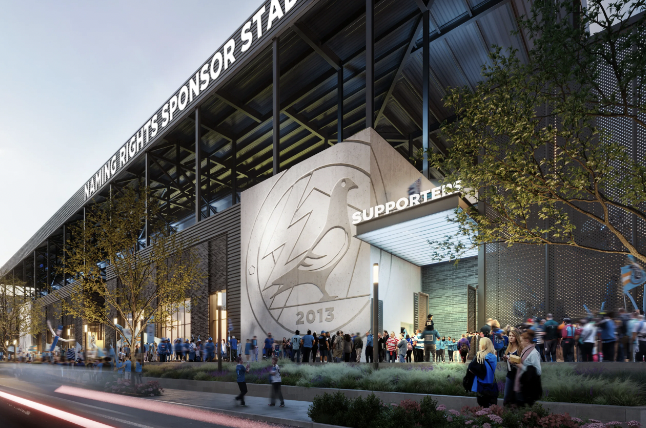 Work has already begun on the site to allow construction of the first 1,100 affordable homes, which have already received public approval, to begin by the end of the year. An additional 1,400 additional all-affordable housing units are a part of the Phase 2 project.
Council Member Francisco Moya said "This is a once-in-a-generation project that prioritizes housing in a city that is currently facing a severe housing crisis. It's not just about providing homes but also about creating stable job opportunities, helping alleviate the burden of our neighboring schools which are overcapacity, enhancing open spaces, and establishing a state-of-the-art privately funded soccer stadium, which will act as the economic engine driving this entire vision."
NYFC are already based in Queens, playing home games at Citi Field,  the baseball stadium located in Flushing Meadows–Corona Park, that is the home of Major League Baseball's New York Mets.
NYFC close their regular season this weekend at home against Chicago Fire.
Contact the writer of this story at moc.l1702258794labto1702258794ofdlr1702258794owedi1702258794sni@n1702258794osloh1702258794cin.l1702258794uap1702258794