October 24 – Bulgaria's CSKA Sofia has announced that the long-awaited reconstruction of the Bulgarian Army stadium has been postponed indefinitely.
The reason for the construction suspension is a complaint made about the redevelopment to the Directorate for National Construction Control. The complaint was received right on the deadline for appeals and before the club were to be given the final papers to being work.
CSKA had received basic planning permission for the reconstruction of its stadium at the beginning of the month, pending any appeals.
The club has in turn appealed to the individual making the complaint to withdraw it, saying that the appeal is stopping a project that would be for the benefit of the entire city of Sofia.
"On the day when we had to inform you that we are receiving the most important document for us and to reveal to you our plans for the future, as well as to announce our organisation for the last match of the Bulgarian Army stadium, with great regret and disappointment we have to write something else," said the club in a statement.
"After a complaint is received at the last possible moment, all this is postponed indefinitely. Following the entry of the alert we introduced to you last week, this same "professional complainant" has now entered an actual appeal, which instead of the building permit going into effect, it has to go to the court.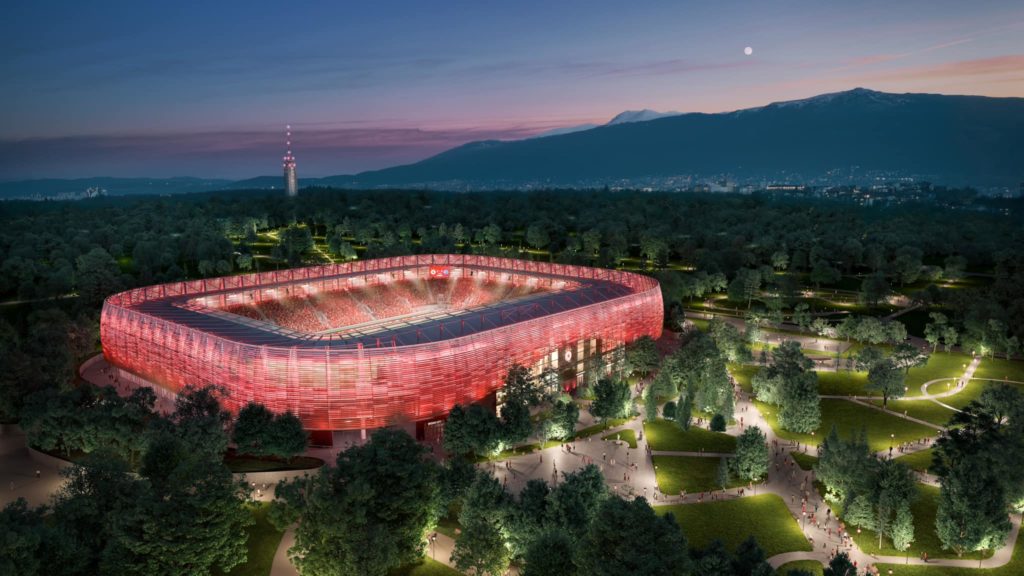 "This will put the brakes on all of our planned activities and intended campaigns unless the individual withdraws their complaint within the legal deadline. We can only guess what his motivations would be for delaying a project for the benefit of an entire city, but we urge him to reconsider his decision, because there is not one objective reason why we should not get a permit to redevelop a crumbling facility into a fairyland.
"We believe that nothing can stop the fulfillment of our goal, but we also wonder how it is possible in a rule of law that every intention for something positive is constantly under fire and is so difficult to happen."
Contact the writer of this story, Aleksander Krassimirov, at moc.l1702167312labto1702167312ofdlr1702167312owedi1702167312sni@o1702167312fni1702167312