The beginning of the football season always turns to talk of money and how much clubs have spent on the transfer market.
Yet what this misses is the age-old truth that money does not buy sporting success. Spending money can keep the fans happy and raise their expectations for the season, but is no guarantee of silverware at the end of the season.
This is something that Manchester City fans might well discover this season as they finally strive to wrest back some glory from their more famous city rivals. Managers under pressure always talk of how much the opposition has spent, but it is management more than money that matters in the end.
Money helps, of course, but it depends on how the money is spent. Or, as Peter Robinson, the legendary chief executive of Liverpool when Bill Shankly and Bob Paisley were fashioning their great Merseyside teams puts it, it is not how much you spend, but who you spend it on. In Shankly and Paisley's day, there was far less money available, but they used what was available much better than their wealthier London rivals, such as Tottenham and Arsenal. I say wealthier because then, before television started pouring money into the game, nearly all the money came from turnstiles and people in the south always paid more for their football.
And this is not just true of football, it is true of all other sport. Look at rugby and cricket.
In rugby, the English Rugby Football Union (RFU) is quite the wealthiest rugby nation in the world. Indeed, the way the RFU was run under Francis Baron (pictured) for many years was a textbook case of how to make money and maximise your financial resources. Baron took over a RFU on the brink of financial collapse and converted Twickenham into a money-making machine attracting all the right sponsors and marketers, which has given it all the trappings of wealth and power. It made the RFU the envy of every other rugby nation. Yet this wealth did not translate into success on the field of play.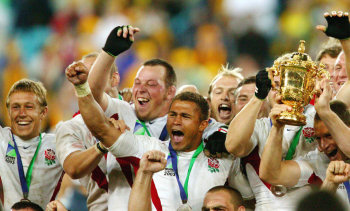 During this period, England did win the 2003 World Cup, but as Sir Clive Woodward, who coached England to that triumph put it three years later, "Ultimately, Baron has to take responsibility for the decline. When England won the World Cup in 2003, it probably seemed to the outside world we were travelling on a gleaming, modern cruise liner. We were not – we were on the Titanic." Since then you could say the RFU has truly sunk.
As England prepare for another World Cup, with informed rugby opinion very gloomy about the team chances, such are the problems at the RFU that Baron's successor as chief executive has been sacked; Martyn Thomas, the chairman, forced to step down; and a confidential report came to the damning conclusion that, "trust has broken down within the RFU". Money is not a problem for the RFU. Using the money well, and getting the management right so that it translates into success on the field, is clearly a huge problem.
Cricket provides an even more revealing example. As has been well documented, India is the money bags of world cricket. India's rise marked the first time that a major team sport had passed into non-Western hands. In recent years, India has matched its off-field success with on-field victories and, unlike English rugby, the Indians arrived in England as the top dogs in both Test and one-day cricket.
The hope was that, with England fresh from their Ashes triumph, we would have a riveting series between the two teams ranked one and two in the world. Instead, what we had was England looking like a super power on the field of play while India gave the impression of a village side that had mysteriously found its way onto the Test arena. Rarely in modern cricket could two teams, which were supposedly so evenly matched on paper, turn out to be quite so mismatched on the field of play.
But the post-mortem debate now going on in India reveals most Indians blame their team's wretched performance on the money that is available to its cricketers, particularly from T20 cricket. Here, a cricketer can earn a couple of million for a few weeks' work, the sort of wages that not even football players at the highest level of the game can aspire to.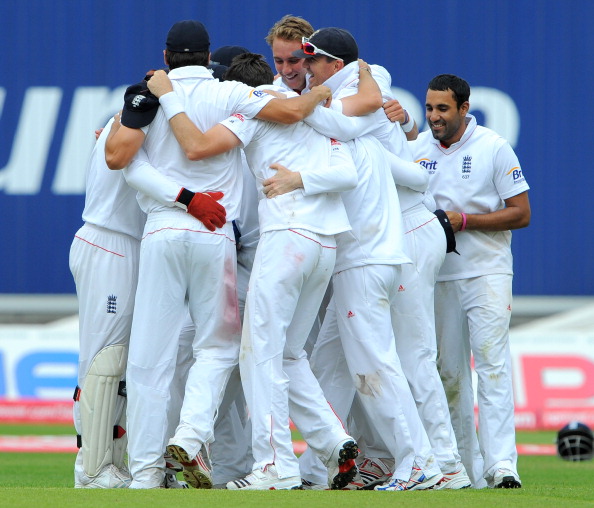 Yet English cricket is nowhere near as rich as India. Observe that the domestic English game would not survive but for the handouts it receives from the international game. And in this context, having the Indians touring England is wonderful for the game in this country as it can make a lot of money by selling the television rights back to India. The Indian cricketers may not be able to perform, but their presence in England is great news for English cricket's bean counters.
But what has made England (pictured) a power on the field of play is that they have demonstrated how you can make sure that you maximise your resources. Your opponent may have more money than you will ever have and pay its players the sort of money you can only fantasise about, but if they do not know how to use that money then you can beat them. So county cricket may attract the proverbial two old men and a dog, but while it makes no money, it has been converted into a marvellous finishing school producing players of high quality. So much so that on present form England could virtually field two teams that would be a match for most Test-playing countries.
If money was all that was needed for success, then the rise of the Premier League, which curiously matches the rise of India as the top money bags of cricket, would have ensured that English football would emulate English cricket. We all know how far Fabio Capello is from being an Andy Flower.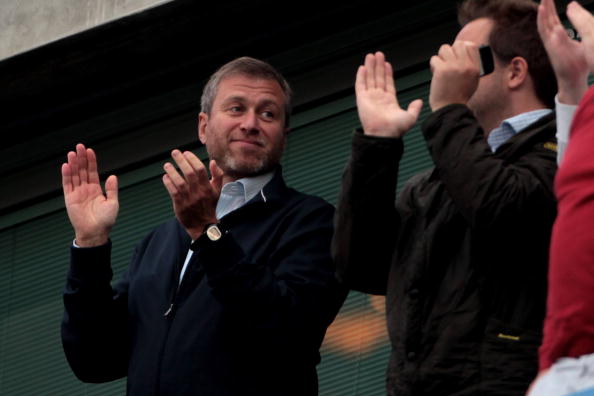 It would also have meant that Chelsea, since 2003, and Roman Abramovich's sudden arrival in west London, would have, as the old Chelsea song goes, made blue the colour of football. Chelsea have had success, but given the millions Abramovich has spent, Chelsea should have won more silverware. But if the Russian poured money, he did not always use the money well and he bears some responsibility for Chelsea's failure to win more honours.
For all the enormous influence the Russian (pictured) has exerted on English football, virtually changing the terms of trade as far as transfers are concerned, his capricious style of management has also burdened the club. When you have an owner who, a year after his manager wins the domestic league and cup double, bids him goodbye, it is clear that is not money that is at issue, but man management.
Interestingly, the one club which should have been put in the shade by Chelsea was Manchester United. Two years after Abramovich's arrival at Stamford Bridge, the club was taken over Americans. The takeover could not have been more controversial, all the more so as, in owning the club, the Americans loaded on huge debt to a club which had, until then, been debt free. It led some supporters to leave and form their own club, others to remain, but in a state of permanent rebellion. Yet Manchester United just goes marching on.
They are, again, favourites to win the Premier League, and while that owes a great deal to Sir Alex Ferguson, it is also a tribute to the management style of the Glazers and their partnership with the Scotsman.
It remains a classic illustration that while in business success is driven by money, that is not the case in sport. A successful sporting team needs money. But it also needs men who know how to use that money. That is the difference between money and sport, however much sport becomes a business. The biggest spender is not always the one who has the largest smile come the end of the season.
Mihir Bose is one of the world's most astute observers on politics in sport and, particularly, football. He formerly wrote for The Sunday Times and The Daily Telegraph and was formerly the BBC's head sports editor. Follow Mihir on twitter.