Mohammed Bin Hammam may have been self-serving in accusing FIFA of racism and alleging that, had he been an European, he would not have suffered the punishment he has – banished for life from world football for having been found guilty of vote buying during the FIFA presidential race.
He could not have put it more clearly in a letter to Petrus Damaseb, the deputy chairman of the Ethics Committee: "Were I a European, or were the Caribbean part of Europe, neither [Sepp] Blatter nor [Jérôme] Valcke will dare lay a finger on us. Were we Europeans, you [a reference to Damaseb] would have never been given the opportunity to chair this ethics committee panel and slaughter people left and right, as you have done."
Race, of course, is always a very emotive issue and it is not uncommon for people who feel victimised, as Bin Hammam clearly does, to raise the race issue. It is interesting that, in his reference to race, he has drawn in the Caribbean where this issue has not only aggravated racial feelings, but also made some of them feel that this is all a North American plot. The choice of language by Bin Hammam has a touch of the street about it with reference to "brothers" and how FIFA has damaged their reputation.
Of course, just because the accused is one race and the accuser is another, does not mean the whole thing is motivated by race. That would be absurd, and to think like that is to fall into the same racist trap that Bin Hammam accuses FIFA of.
However, Bin Hammam's reference to race does mean he has thrown a huge spotlight on an aspect of the FIFA corruption crisis that has so far received very little publicity. That is, none of the four members who have left the FIFA executive since the corruption scandal emerged last autumn are Europeans. They are: Reynald Temarii (Tahiti), Amos Adamu (Nigeria), Mohammed Bin Hammam (Qatar) and Jack Warner (Trinidad).
It is interesting that Bin Hammam does not mention Temarii and Adamu, who are not Europeans. Whether he thinks these two non-Europeans are guilty, and not victim to FIFA's alleged racism, is not clear. But even discounting this, it is clear that Bin Hammam is alleging that there is a massive plot against non-Europeans driven by FIFA's European administrators. This begs an explosive question: Is an organisation shaped and influenced by Europe less susceptible to corruption? Does it, because of its cultural roots, have higher standards?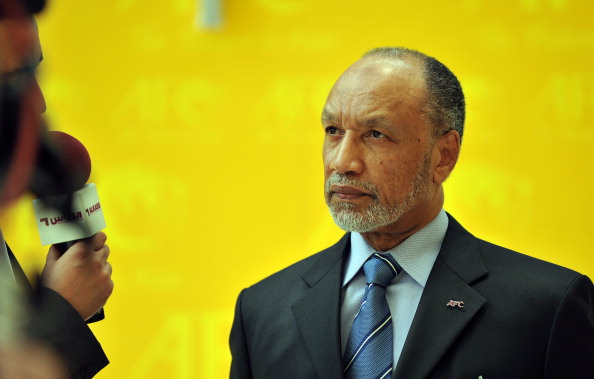 That is an explosive issue to raise, but as I discovered, it is a topic that is being discussed in the corridors of world football. Amazingly, I made this discovery just as Bin Hammam was penning his thoughts on race. It came to light when I broached the issue of the FIFA corruption crisis with a man who has long been a colleague of Bin Hammam.
Before I tell you what he said, let me sketch the background. I am in Monaco for that annual jamboree to launch yet another season of European football. Since its inception in the 1990s, UEFA had masterminded this event well and this year was no exception: the draw for the Champions and Europa Leagues, a glittering dinner, fireworks to match and, best of all, Lionel Messi crowned European footballer of the year. Then, in the Super Cup, we watched Messi steering Barcelona to yet another win, demonstrating why he is one of the greatest of players.
What was interesting was that before the draw for the Champions League, Fenerbahçe had to be withdrawn because of match fixing allegations, but the draw went smoothly and there was no hint that UEFA was not in control of events, or that there was any hint of corruption in how it organised football in Europe.
It is against this background that I met Michel D'Hooghe, the former head of the Belgian Football Federation who organised Euro 2000 and has been on the FIFA executive since 1988.
Now the Belgian has also been drawn into the FIFA corruption scandal. It concerns a revelation in the Sunday Times that, just before he and his fellow executive members chose Russia for the 2018 World Cup, he had received a painting from the Russians. The implication was that this was yet another illustration of vote buying.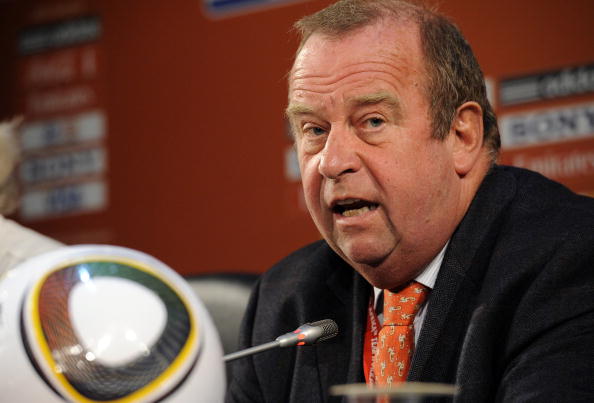 D'Hooghe (pictured) made it clear that any such an inference would be false. He had agreed to see the Russian representative, Vyacheslav Koloskov, in his home town of Bruges because he had refused to visit Russia. Ever since he had got on the FIFA executive in 1988, he had never visited a bidding country, afraid he would be, as he put it to me, pampered. He had refused England's invitations. In any case, he had known Koloskov for many years. They were on the executive together and their wives, born the same month of the same year, are very close friends.
It was, he insists, a meeting of two old friends. Koloskov talked of Russia's bid, he talked of the Belgium/Holland bid. He never agreed to vote for Russia, he was supporting his country and did so in the two rounds of voting before Russia emerged as the winner. And at the end of the discussion Koloskov gave him a package. He went home to discover it was a painting. He wanted to give it away to his secretary who did not want it. An expert valued it as worthless and he put it in his attic. Then the Sunday Times broke the story and he had it valued again, it was still worthless but he informed FIFA that he had received it. That, for him, is the end of the matter. In his attic, he told me, "I have many souvenirs. Come to Bruges and I will show you."
It was then that I asked D'Hooghe if the problems of FIFA were more complicated because it is a world body bringing together very different cultures, very different ideas of what a public person should do.
His answer was very revealing: "I go very far in your direction. Let's compare for a moment UEFA to FIFA. I know people in both. I am sitting in both assemblies (D'Hooghe, like all European FIFA executive members, can attend UEFA executive meetings). In UEFA, they nearly all have the same mentality even if you come from Cyprus or from Iceland. Well, of course, there are individual differences but the global vision is the same. In FIFA, they come together three times a year for a meeting, and there are people sitting around the same table about whom I don't know. If you asked me something about the member of the French Polynesia or the member of Sri Lanka, I know him, but don't ask me who he is. Don't ask me, 'what is his mentality?' Don't ask me what his moral values are. I don't know that. I can only speak for myself and for my European colleagues, not for the others. You must understand that there is a difference of culture throughout these things and this makes it sometimes more difficult."
So the Belgian insists that, just because he sat next to the Qatari, Bin Hammam, for years at FIFA executive meetings, it would be unfair to expect him to know there was corruption. "People say, 'oh, you must know that this guy was corrupt.' No. Excuse me, he will not come to tell me."
Now D'Hooghe, of course, has not used the word race, as his former colleague Bin Hammam does, nor should his use of the word culture be seen as a code word for race. After all, people of different races can share a culture, and those of the same race can have different cultures.
All this cannot easily answer the big question for FIFA: How can it formulate an acceptable code of governance that unites the different cultures of its much trumpeted family?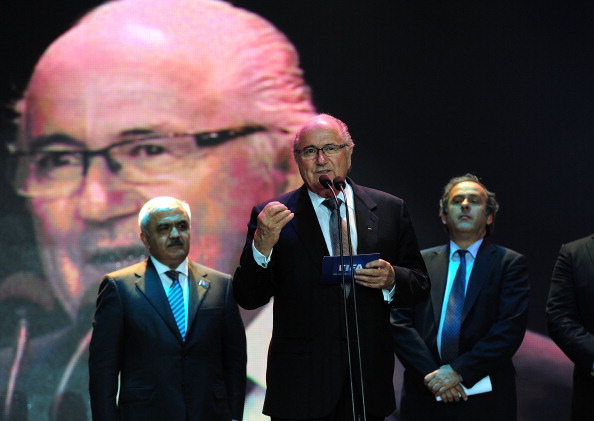 D'Hooghe is confident it can be done. Blatter, he says, will come up with proposals at next month's executive. His confidence is based on the pressure UEFA is putting on FIFA. "UEFA people are expecting something. The pressure to reform is more from UEFA than any other confederation. It is again a matter of culture. In my Belgian Federation, when I was President [during which he organised Euro 2000], there was no question of corruption."
For D'Hooghe to be proved right, Blatter, the Swiss, steeped in European culture, has to prove that he really is the citizen of the world he claims to be, and reconcile vast and conflicting cultural differences.
It will not be easy.
Mihir Bose is one of the world's most astute observers on politics in sport and, particularly, football. He formerly wrote for The Sunday Times and The Daily Telegraph and was formerly the BBC's head sports editor. Follow Mihir on twitter.