The European Championship once again raises the question of whether we are right in believing that sport, and in particular football, can reach out to society in the way nothing else can. The answer so far from the Euros is a chilling one: those of us who believe in the redemptive power of modern sport need to re-examine our beliefs – or at least ask if we do not need to prepare much better before we burden sport with this heavy load of transforming society.
The championship has been plagued by constant allegations of racism. They began even before the tournament began and have now led to UEFA charging Croatia with racist behaviour directed at Mario Balotelli (pictured below, in blue). It has raised the question: should UEFA have taken the competition to this part of the world?
Now, critics will say the same question was raised when FIFA decided to award the World Cup to South Africa. For years leading up to 2010, many were convinced that it was a mistake to take it to Africa, particularly South Africa, and there were many fears of a social disaster. The fears not only concerned possible mayhem at the grounds but other issues: would visitors be mugged outside the grounds, women attacked, possibly raped, and life and limb not in any way safe?

Instead, my experience, and that of everyone, was that 2010 was one of the best organised World Cups in recent memory. There were no problems, whether inside the stadium or outside. True, the vuvuzela (pictured below) did cause a noise problem inside the ground, but this could be seen as part of the rich cultural experience of going to a foreign land and experiencing a very different way of watching the game.
Critics have suggested that South Africans managed to present a face of their country that probably does not quite exist by making sure that all possible resources were diverted from everywhere else to make the World Cup look great. But however it was done, it happened.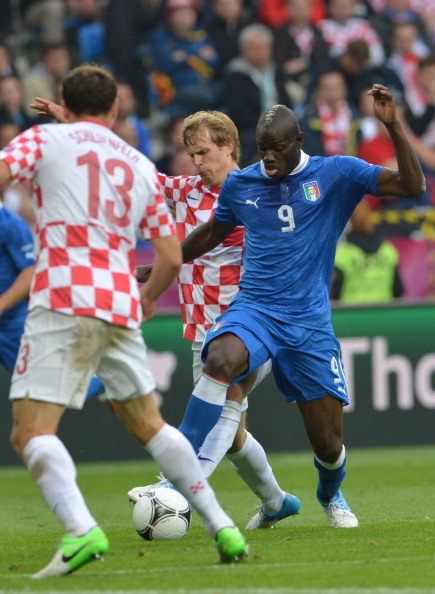 But what the South African authorities could not do was make the football good. On the field of play the action was often awful. I cannot honestly look back on a single match that was memorable. Not even Brazil worked their usual magic. I can well recall how defensive they were even against North Korea, making their first appearance at this level since 1966. The Brazilians later justified it on the grounds that the old days of "you score four, we score five" have gone.
The final was the ultimate expression of this soulless football. The Dutch, who are the nearest to sharing Brazil's football culture in Europe, played such a percentage game laced with so many fouls that many neutrals were very relieved Spain won.
The Euros make you believe that if not beautiful football then thrilling, competitive football at the highest level of the game is possible. Right from the first match we have seen inventive teams willing to take chances and show us how brilliant the game can be. But, in a very painful irony, the net result of all this beautiful football on the field of play were scenes with spectators inside the stadium and out of it – as in the Russia versus Poland match – which have been some of the worst we've seen. Certainly not since the Euros of 2000, more than a decade ago.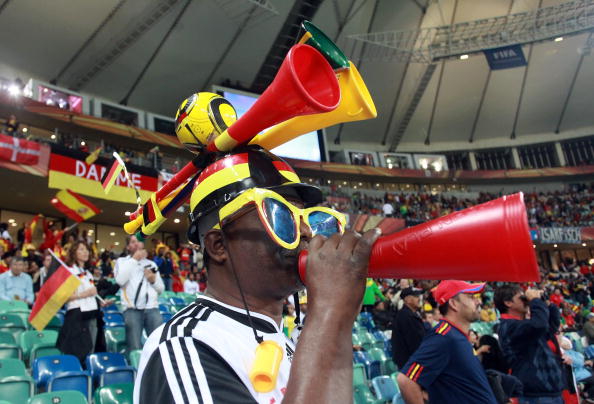 Fears that we may face problems were highlighted in a Panorama programme just before the Euros, which showed chilling scenes from Poland and Ukraine. It made me go back to my own visit to Poland in the spring of 2008 when I made a BBC film there on the racism.
Let me quote from my BBC blog at that time:
"I found racism that was strident and in your face in a way it never was in Britain, even in the very bad old days of English football in the 1970s and 1980s. Then, as one of the regular football reporters at the Sunday Times, I spent my Saturdays at football matches and had several first-hand experiences of racism. Much of it was very unpleasant. But in Poland it was on a different, deeper and much nastier level. In a street in central Warsaw, not far from the hotel where I was staying, there was a lot of graffiti about 'white power' and the Ku Klux Klan, all associated with the city's main team Legia Warsaw.
"And this wasn't the only place where the problem was evident. One evening, as myself, my cameraman and producer were going about central Warsaw filming our piece for Inside Sport (pictured below), we were approached by a skinhead who said he was a Legia fan and made it clear that he was a racist and keen to broadcast his view. As I interviewed him he told me to go back to my country, meaning India, the land of my birth. He would not look me in the eye as we spoke and at the end of my interview refused to shake my hand. He may have been an exhibitionist and, I must stress, Polish passers-by were embarrassed by what he said and tried to distance themselves from him. But talking to many people, including those running football in Poland, he did not seem untypical of a certain section of Polish fans."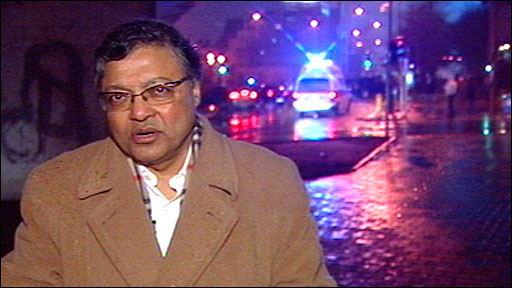 I was told by several people that I, because of my brown skin, would not be safe in more than two or three grounds in Poland. And while I was made very welcome at Legia Warsaw (pictured below, the club's fans), there were areas of its ground I was told I could not go into because of my colour. Dickson Choto, the Zimbabwean international and a Legia Warsaw player, walked me round the stadium and, pointing to a stand, said this was a place where his friends and family were not welcome because of the colour of their skin. He had been subjected to monkey chants and bananas being tossed at him.
What made it worse was that, if his experience was any guide, the Polish authorities seemed to be in denial. Called by the Polish football authorities to a disciplinary hearing, the opposition manager said he did not hear the chants, despite them being heard loud and clear by Dickson's wife, who was at home watching on television. And during my visit I was told very frankly that Poland was not ready to host Euro 2012.
Panorama, which went to Ukraine as well, clearly indicated that in the four years since my visit things had not moved forward in any positive way.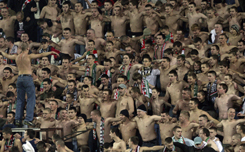 It seems very clear what has happened. UEFA faced a huge problem when Poland and Ukraine, to the shock of everyone and most certainly UEFA President Michel Platini, won the right to host Euro 2012. The big task was to get the stadiums right, and make sure the infrastructure was developed and there were roads and hotels. But as preparations progressed slowly there was talk of pulling the Euros out from these two countries – this was clearly designed to get the host nations going, and in the end, the infrastructure was completed.
However, to change attitudes of people takes much longer. This is particularly so if the people whose minds are to be influenced have rarely, if ever, encountered other humans of diverse backgrounds and colours. Then, in their world where the predominant colour is white, a non-white face can arouse all sorts of emotions, not all of them welcome. Compared to that, building roads and stadiums is child's play.
Sport has the power to bridge cultures, but it requires time and a lot of effort. I know UEFA will deny this but it was too busy with the infrastructure to bother with the inner man and took its eyes of racism issue inherent in these two countries. In UEFA's defence, it has to said, to change the inner man or women is a huge task and it requires more than sport to tackle it.
Mihir Bose is one of the world's most astute observers on politics in sport, particularly football. He wrote formerly for The Sunday Times and the Daily Telegraph and was the BBC's head sports editor.
Follow Mihir on Twitter.