One important reason why football of all ball games is the most popular game in the world is because it is simple. Its rules are easy to understand and have none of the complexity that, for example, rugby has. Football's celebrated off side rule may be a diverting after dinner conversation with which to bait those who do not care about the game but it is nowhere near as mind blowing as trying to work out why a penalty is given in rugby.
This explains why the round ball not the oval ball, despite the fact that both games have common origins and for many years in its infancy the football both allowed hacking and carrying with the ball, became the world game.
But now with football becoming a business, where figures matter as much if not more than what players are doing with the ball, I wonder if the game is not becoming a bit too complicated for its own good. My concern is the emphasis now being placed in football on statistics.
This was never football's way. All that mattered was the score line at the end of the match. True goal difference can decide titles as Manchester City fans know all too well but in general detailed figures mattered little in football. But not anymore. Now more and more managers seem to carry laptops full of statistics with them and trot these out at every opportunity.
For evidence of this I refer to the comments made after Tottenham drew with Manchester United at White Hart Lane on Sunday. The immediate point of interest was the blast Sir Alex Ferguson had against the assistant referee for not giving United a penalty. This was, of course, vintage Ferguson.
But while the country's most successful manager was right, the linesman had missed the fact that Wayne Rooney was clearly fouled in the Tottenham box by Steven Caulker, what Sir Alex himself missed – or did not care about – was the blame really lay with the referee. He was in an ideal position and somehow did not give it. Indeed the whole incident once again highlighted the game's failure to use technology. If football allowed a fourth official to observe the game on the box, as rugby does, he would have instantly told the referee that a mistake had been made and all this post match anguish avoided.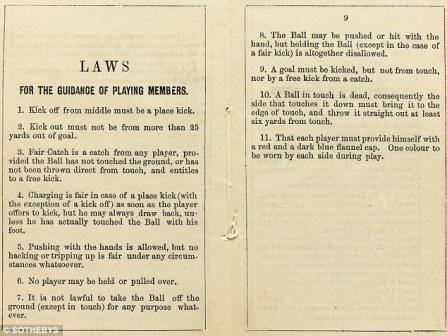 But while Ferguson was getting all the headlines something even more significant was being uttered by his opposite number Andre Villa-Boas. Before the modern game began to discover figures AVB would have emerged and claimed a victory for Tottenham. They had pressed almost throughout the second half and got a deserved equaliser with virtually the last kick of the match.
Instead what he did was produce statistics to show that despite the score line Tottenham could indeed claimed to have won. His argument was that possession showed Tottenham had dominated the match and it had more shots at goal and secured more corners.
Now managers producing figures is not an entirely new phenomenon. I have known managers to trot out their winning percentage almost as if football is like baseball where such a winning percentage does matter. But that is generally done by a manager fearing the sack. The object is to tell the fans: you think I am bad but my record is better than that of most other managers at this club.
However AVB was doing something very different and more profound. He was in effect trying to use figures to put a new spin on the game to prove his point that the 1-1 result was not the real story. AVB sounded not like a manager of a football team but more like a manager of a retail group trying to convince the investors that, despite what it looked like, the group had indeed had a good year.
I am not surprised it should be AVB acting like this. He looks like the sort of manager who would make a job application with the help of a power point presentation. It shows how far the game has come from the days of Brian Clough. Cloughie, I imagine, would have gone into the interview with a bottle of whisky and got the job on his power of drinking.
AVB's use of figures was also the best indication that a game that never much cared for statistics is now full of figures. What was once the preserve of a few in the game is now part of mainstream talk. Such talk about football statistics and what they really mean can be diverting and I never miss the weekly Saturday column of Daniel Finkelstein in the Times. He is always entertaining, often thought provoking, and last Saturday even went so far as to produce a league table based not on the traditional method of computation but on shots at goals, even if those shots did not lead to a goal.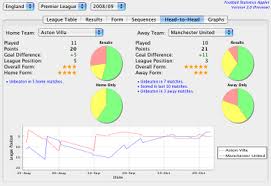 But what worries me about managers being obsessed with figures is that it is another step in the long alienation of the game from its traditional base. As it is the game has still to come to terms with the alienation produced by the money that has come into the game and gone into the pockets of the top players. As Cliff Jones, who played in the legendary double team of Spurs back in 1961, put it to me recently:
"Football has gone away from the people. When I was playing, there was more of an attachment between the player and the supporter. After a game we'd walk along Tottenham High Road and there'd be a couple of pubs we'd go into and have a few pints. The supporters would be there talking to us. It was good for the player, good for the supporter, good for the club. Bill Nicholson would say, 'The most important people in this football club are not players, not directors, not management; it's the supporters. They come through that turnstile and pay your wages.' He made us very aware of our responsibility to the community. Modern footballers have lost that."
Signed by Nicholson from his home town club of Swansea in 1958, Jones's first match was at Arsenal.
"Bill Nicholson said, 'Be at Highbury at half past one.' I was doing my national service with the King's Troop, Royal Horse Artillery, stationed in St John's Wood. I made my way over by tube carrying my boots. When I got to the marbled halls of Highbury, the big commissioner on the door wouldn't let me in. I said, 'I'm Cliff Jones, I've just signed with Tottenham for £35,000.' It was a record fee. He said, 'I've heard that before son.' Anyway he sent a messenger into the building. Bill Nicholson came out and said, 'Good to see you Cliff.' He shook my hand, looked at his watch and said, 'By the way you're late.' I thought, they wouldn't let me in and now I'm late. What a start. And we drew four each that day."
Jones is very aware that the football world of his era cannot return.
But if the advent of money makes this impossible should we allow statistics to drive another wedge and transform a simple game into a mathematical puzzle? I hope not. But I must confess I am not optimistic that we can stem this tide of figures and the rise of modern football speak.
Mihir Bose's latest book: Game Changer How the English Premier League Came to Dominate the World has been published by Marshall Cavendish for £14.99
Follow Mihir on twitter @mihirbose