November 10 – There were less tweets this week across the Premier League clubs – down from 4,914 to 4775. But there were more new followers across the league, up to 215,00 from 202,766 last week.
Chelsea, after a period of going backwards in the weekly followers table, had a stronger week with 21,100 new followers this week compared to 17,987 the previous week.
Man Utd and Arsenal still way ahead in terms of new followers: 49,500 for Man Utd and 47,800 for Arsenal.
Both clubs gained more than double the new followers of Liverpool, Man City and Chelsea.
Liverpool dropped from 24,000 new followers last week to 22,600 this week whereas Man City continue to grow stronger with 21,700 new followers this week compared to 18,600 last week.
Southampton had a busy and successful week following their Europa League win over Inter Milan, topping the tweets table with 360.
Leicester City were also busy with 340 with Man City close behind with 320 and West Ham with 300, a drop from 445 last week but still very active.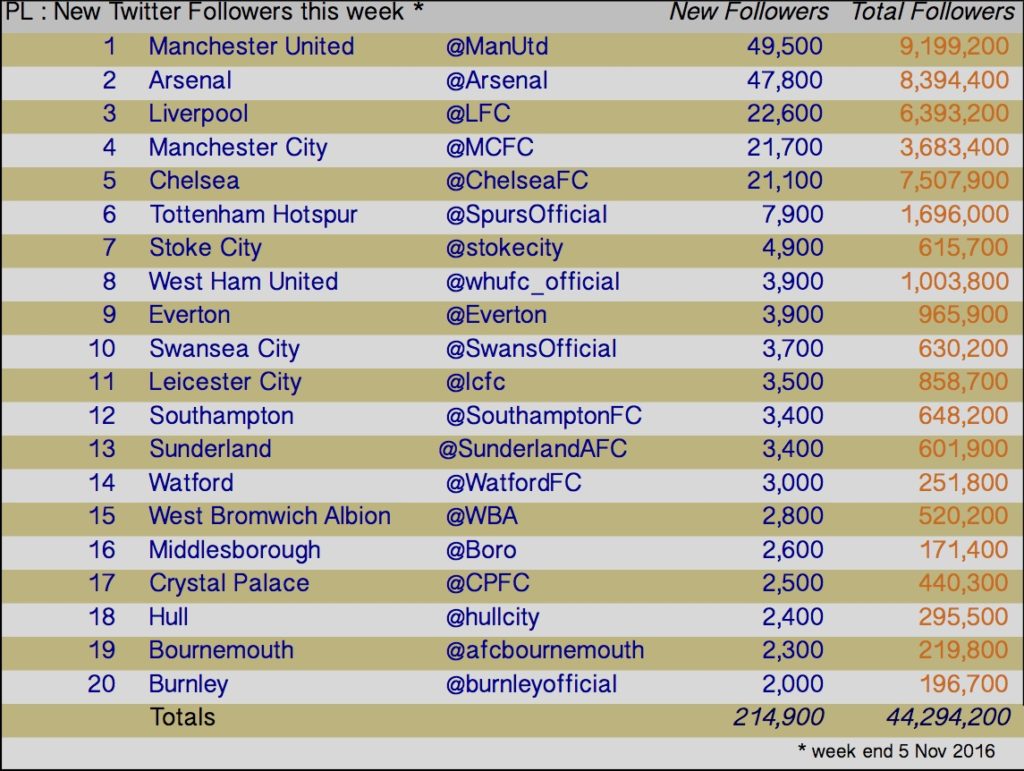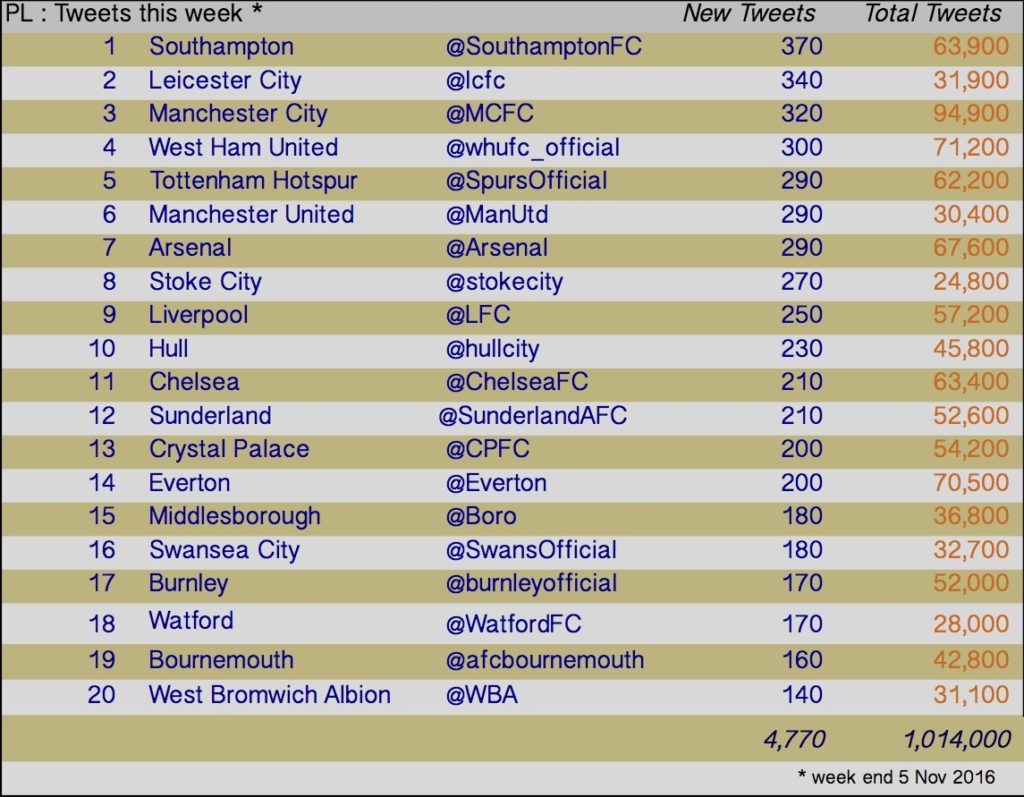 Source: Insideworldfootball.com
Contact the writer of this story at moc.l1638365090labto1638365090ofdlr1638365090owedi1638365090sni@n1638365090osloh1638365090cin.l1638365090uap1638365090