November 22 – Overall across the Premier League tweets are up this week as players returned from international duty, but total followers were actually down by 8.5% from last week's increase of 182,000 to 167,000 this week.
Chelsea increased growth this week from 16,700 to 17,600 and reclaimed third spot in the weekly ranking from Liverpool who were down from 18,700 to 17,000. Man City are edging ever closer to these two but they were also down on growth numbers by 6,700 to 15,300.
Manchester Untied's growth increase is actually down for once – from 51,000 last week to 44,200 in the week . Second placed Arsenal were down in growth from 41,500 to 35,500.
Burnley hit rock bottom with just 1,400 new followers.
Sunderland have been most active this week with 260 tweets, and with a good win over Hull may find things to chirp about after what has been a miserable start to the season. In terms of new followers Sunderland were 10th in the weekly table – doubtless they yearn for a similar league position.
West Ham are still active with 240,000 tweets, as are Saints and Hull with 220,000.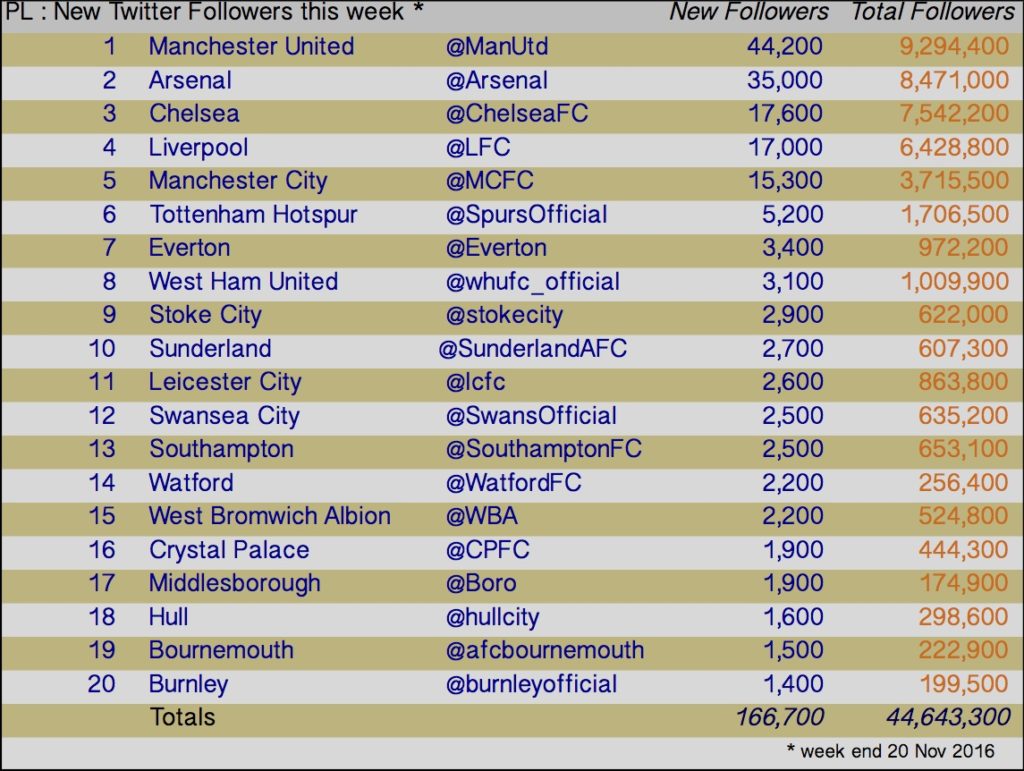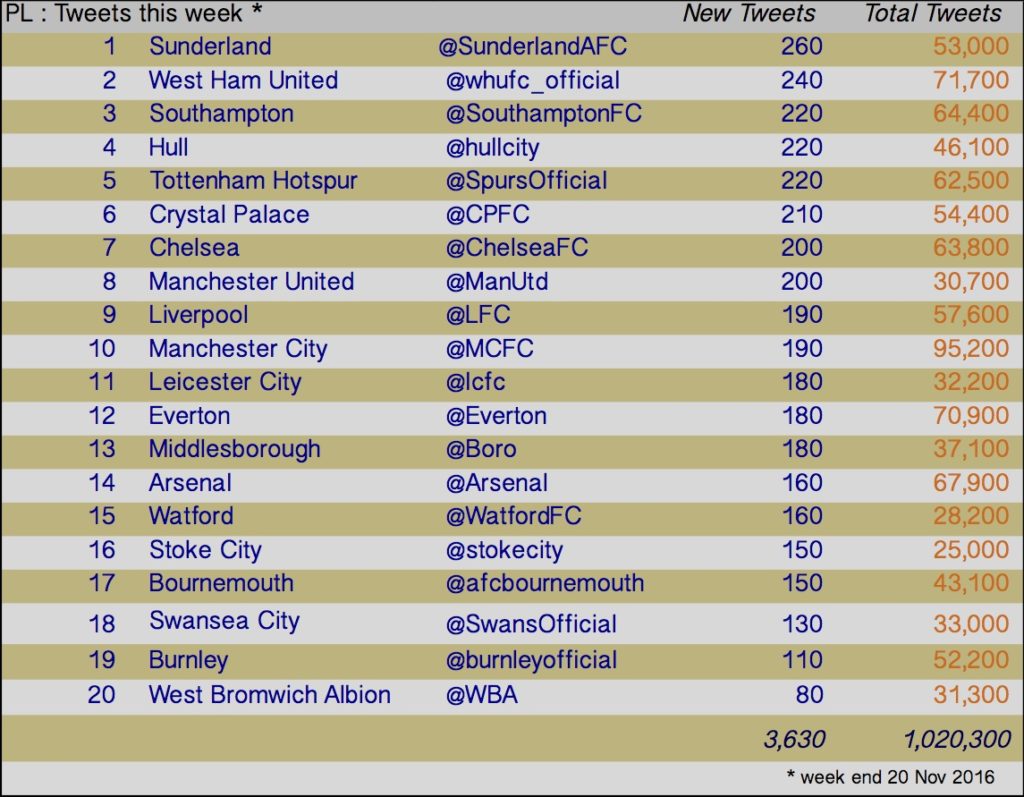 Source: Insideworldfootball.com
Contact the writer of this story at moc.l1635090108labto1635090108ofdlr1635090108owedi1635090108sni@n1635090108osloh1635090108cin.l1635090108uap1635090108