By Paul Nicholson
January 17 – KPMG's Football Benchmark team has released their European Champions Report 2017. The findings might not be revolutionary in terms of new numbers but it is thought-provoking when looking at a Europe-wide view. The analysis, based on hard financial data, do show a huge swing from the days of spending big to win big, to a more sustainable management model.
Looking at the winners of Europe's eight leading leagues – Beşiktaş JK, FC Barcelona, FC Bayern München, Juventus FC, Leicester City FC, Paris Saint-Germain FC, PSV Eindhoven and SL Benfica – the report shows all made a profit except Besiktas who were still within UEFA financial fair play limits.
The difference between a true world giant club like Barcelona and surprise Premier League winners Leicester City is roughly €450 million. Barcelona recorded the highest operating revenues (€620 million) 3.5 times more than unexpected champions Leicester City FC (€171.9 million).
But when it comes to efficiency Germany's Bayern Munich topped the list, with the highest profit after tax of €33 million, followed by Barcelona's €28.8 million.
The real win for broadcasters has been the well documented boom in broadcast revenues that has been Europe-wide. Couple that with UEFA club competition revenue and increased global sponsorship and media opportunities and the conditions for club revenue growth become very strong across the board.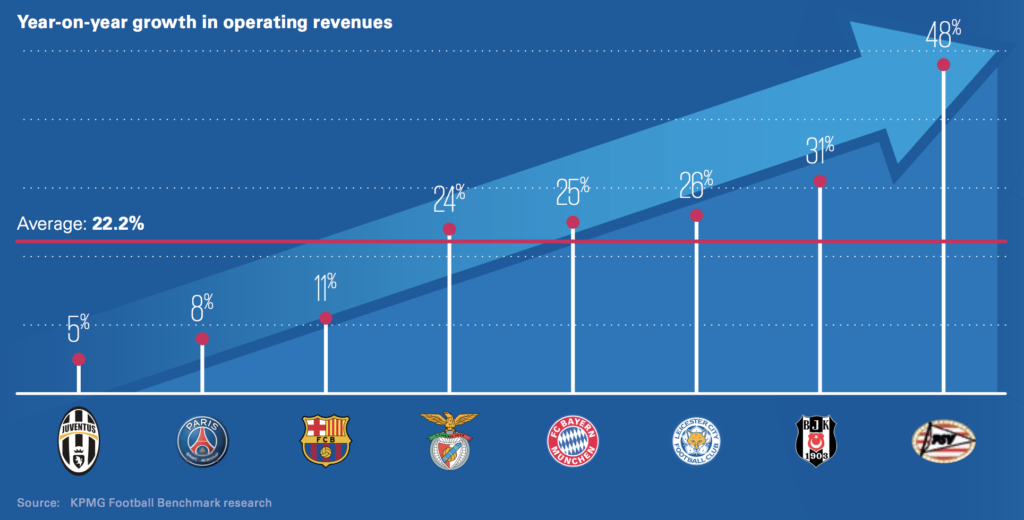 Andrea Sartori, KPMG's Global Head of Sports and the report's author, said: "As a result of the booming broadcasting deals, the increased revenues distribution from UEFA competitions and clubs' growing global connectivity with sponsors and fans, the steep rise of broadcasting and commercial revenues is a common trend across the analysed clubs."
A key measure of a club's operating prowess has long been the wages as a percentage of turnover ratio. The report finds that at all clubs staff costs were below 65% of their operating revenues. Bayern München, SL Benfica and PSV Eindhoven recorded a ratio below 50%.
"Bottom-line results and profitability growth provide some cause for reflection. FC Bayern confirm their healthy status, registering the highest financial year-end result after tax payment (€33 million) followed by FC Barcelona (€28,8 million), while Beşiktaş JK are the only club to register a loss, despite a significant 63% improvement from the previous season," said Sartori.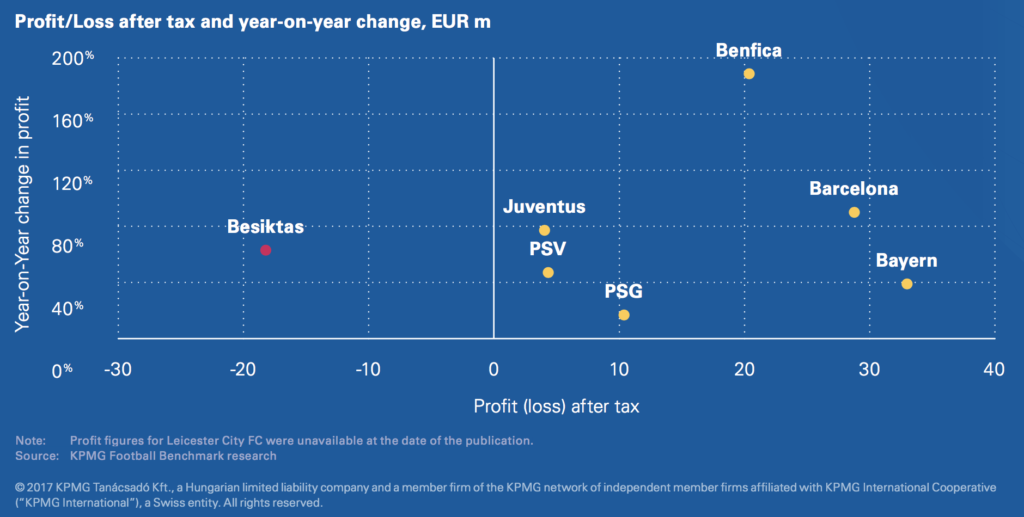 The report also highlights the tax consequences for a player in different countries, saying: "This is an important question since the total costs of employment is relevant for clubs, while the net income realised could be a decisive factor for a player selecting a country in which to play."
As a comparison it looks at the tax rates across the eight countries and compares them with China. The finding is that the employment costs (taxes) on a player are lowest in Turkey and highest in France, but that China has a huge competitive advantage for attracting players in terms of getting the wages paid into the player's pocket.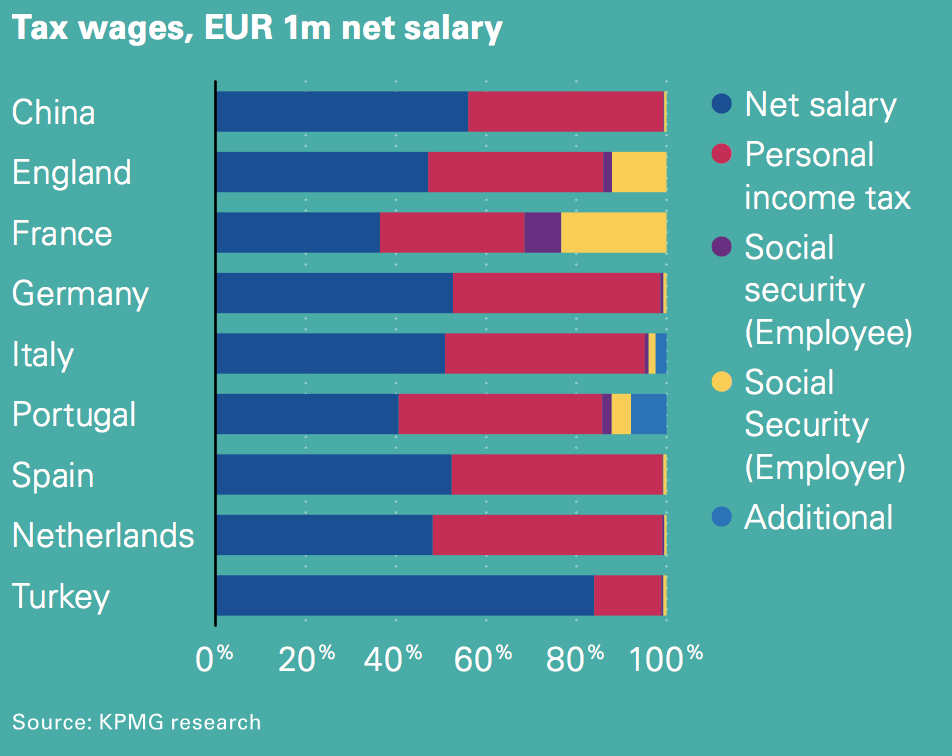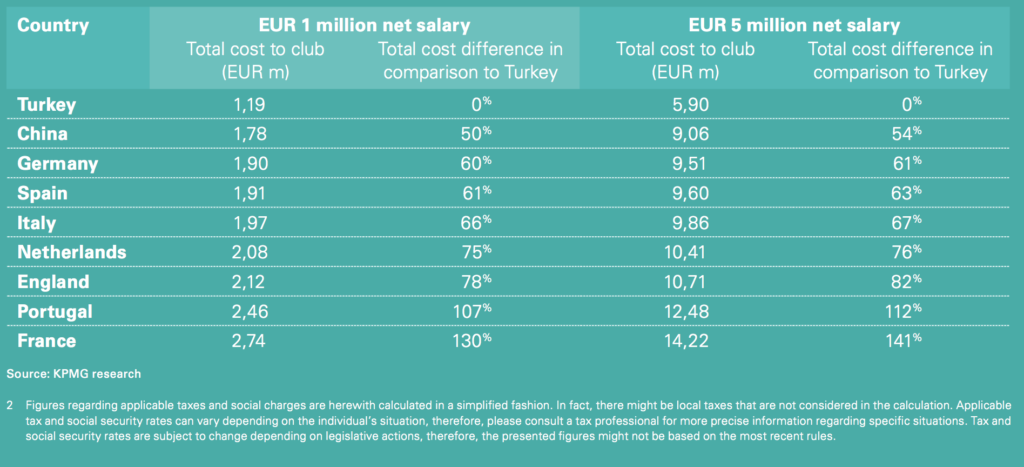 To see the full report and the breakdown of revenues by club got to www.footballbenchmark.com
Contact the writer of this story at moc.l1614227501labto1614227501ofdlr1614227501owedi1614227501sni@n1614227501osloh1614227501cin.l1614227501uap1614227501