November 23 – Talk about adding insult to injury. As if Israel's off-the-field dispute with the Palestinians in the occupied territories wasn't divisive enough, the Israelis now have to stomach the fact they are behind their "neighbours" in the latest FIFA world rankings.
Having failed yet again to qualify for the World Cup finals, Israel has plummeted to 98th in the rankings, 16 places below Palestine.
Israeli minister of Culture and Sport Miri Regev has decided to take action by commissioning a management consultancy to examine what she described as a "crisis" – apparently without consulting the Israel Football Association.
"Soccer is the most popular sport in the world and in Israel and it should be a source of national pride," said Regev.
"Soccer receives the biggest budget of all sports, but unfortunately the national team hasn't qualified for a major tournament in 47 years. Due to the current crisis, which can be seen in the resounding failure in the latest campaign and the drop in the rankings, there is an immediate need to examine the reasons for failure."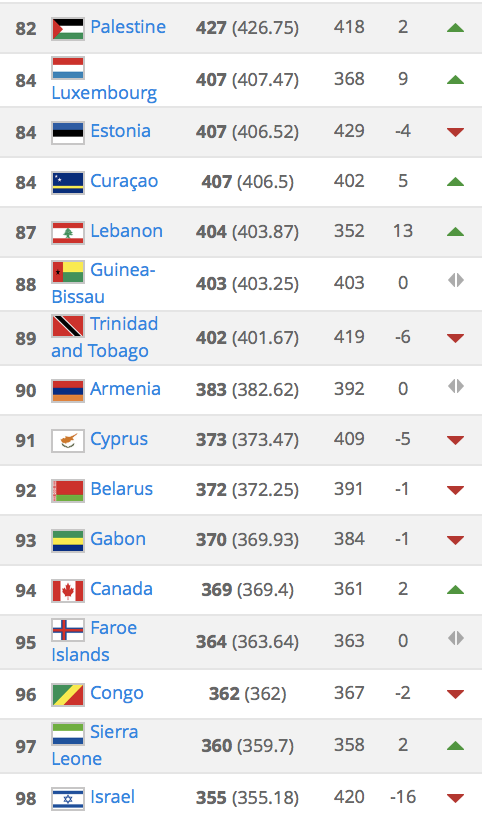 Contact the writer of this story at moc.l1544761064labto1544761064ofdlr1544761064owedi1544761064sni@w1544761064ahsra1544761064w.wer1544761064dna1544761064