September 19 – FIFA has produced a Women's Transfer report for the first time, tracking professional female player movement using data from its ITMS (international transfer match system) for the first time.
The report covers global activity for the eight months from 1 January to 1 September 2018 and show 577 international transfers of professional female players at a value of $493,235. Just 3.3% of transfers involving a fee. This compares to 15.7% in the men's game which saw 15,049 international transfers of male players and $7.1 billion spent.
While the women's player trading market is in comparison slower moving, it is still saw 198 clubs from 65 FAs involved in transfer activity. FIFA notes that the majority of them are in Europe.
However, the strong US dominance of women's football of the past is still evident in that US players were involved in almost twice as many transfers than those of any other nationality.
FIFA explains the relatively limited transfer market as a function of female professional game that is still in development.
"Women's football has been growing rapidly in recent years, but global involvement requires time. There are signs that indicate the potential for future growth not only within the member associations, but also in terms of expansion across the globe,"said the report's conclusion.
"As the women's game continues to expand globally, we expect to see an increase in the number of professional clubs and professional players, which should translate in increased activity in ITMS. Either directly or indirectly, the growth of the game is likely to influence aspects such as transfer types, the proportion of transfers with fees, and the role of certain associations in global transfer streams."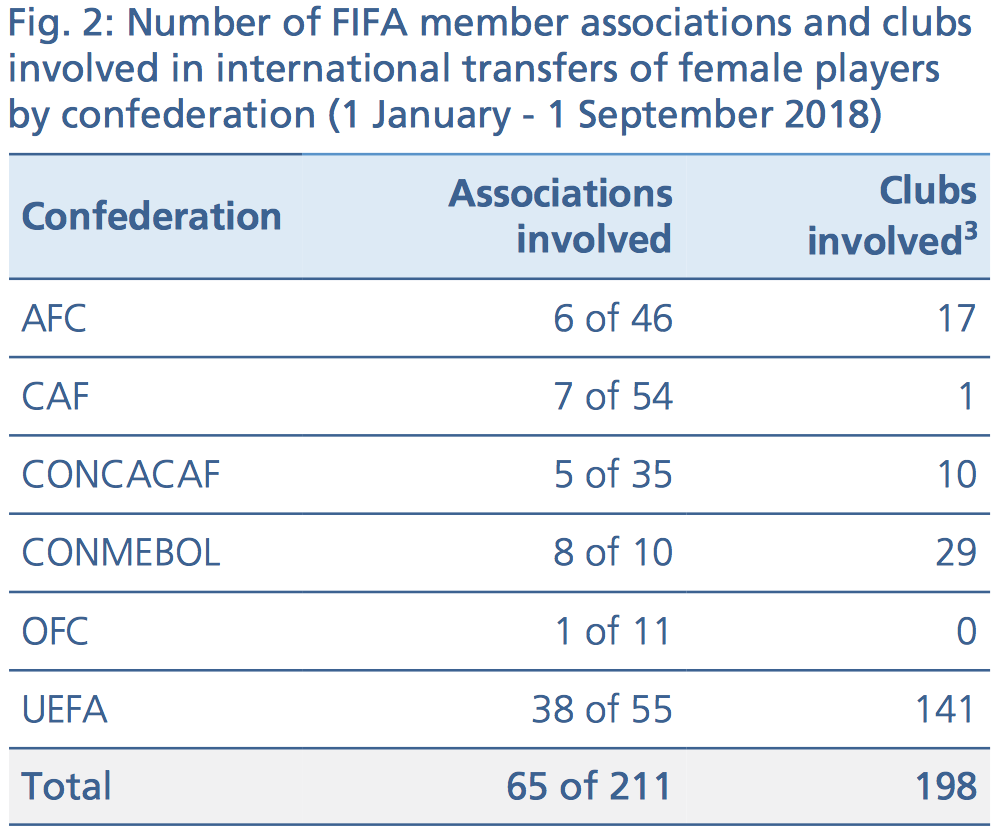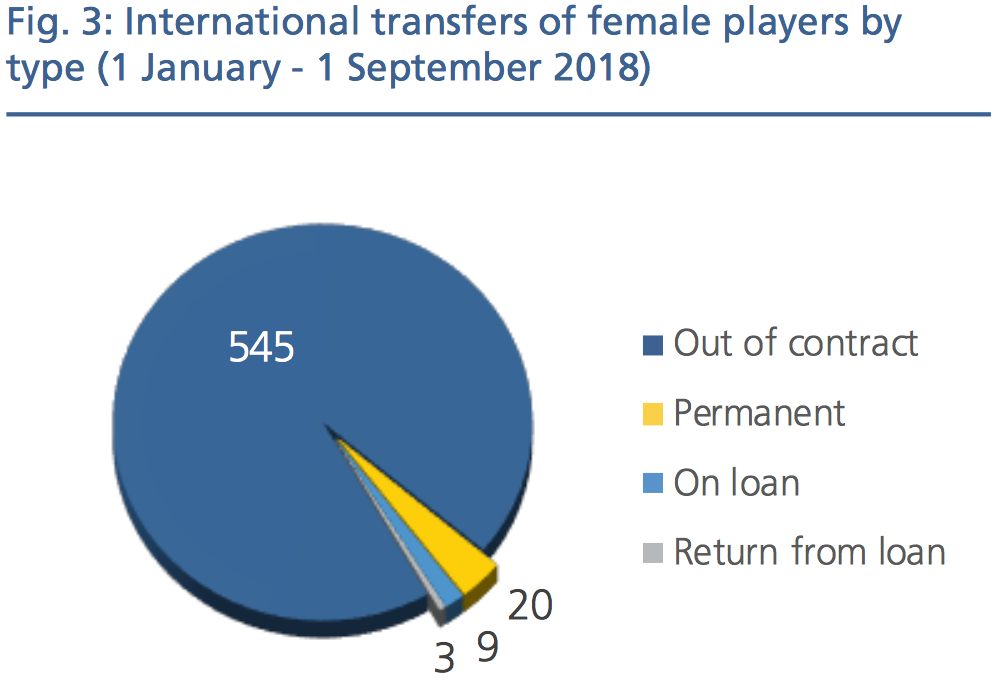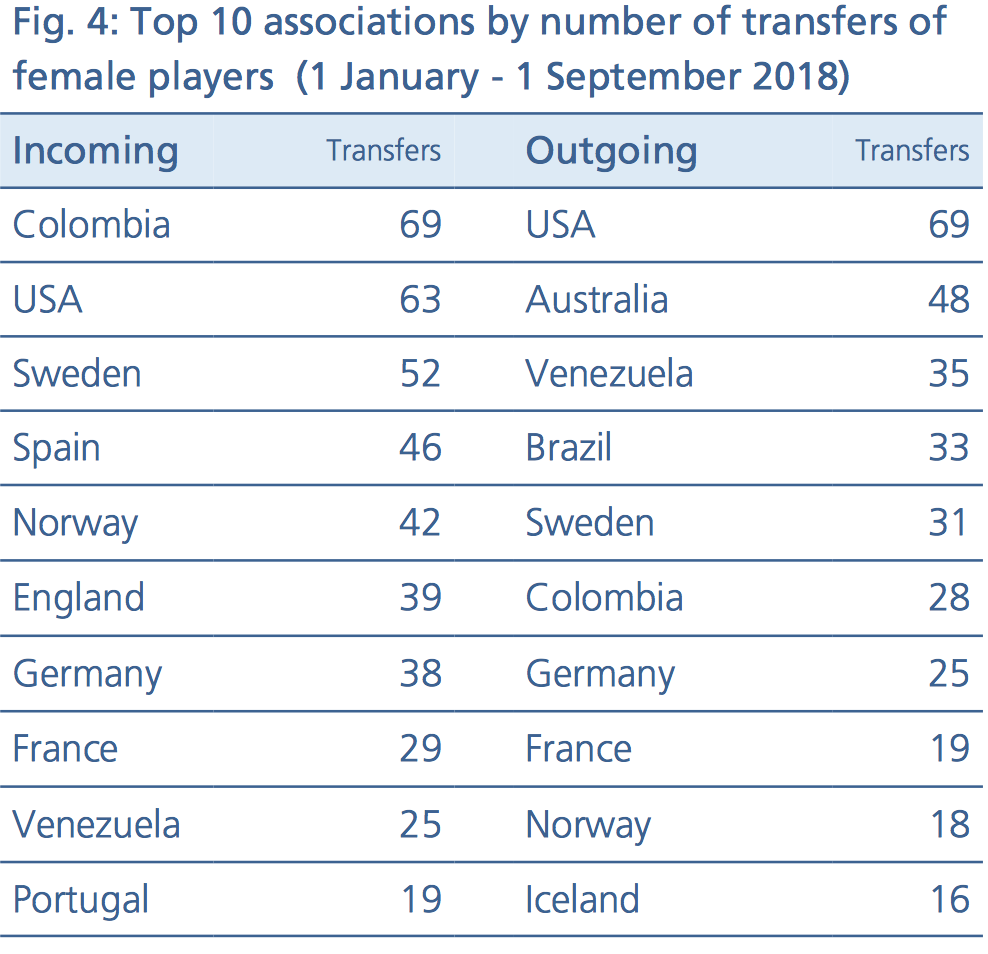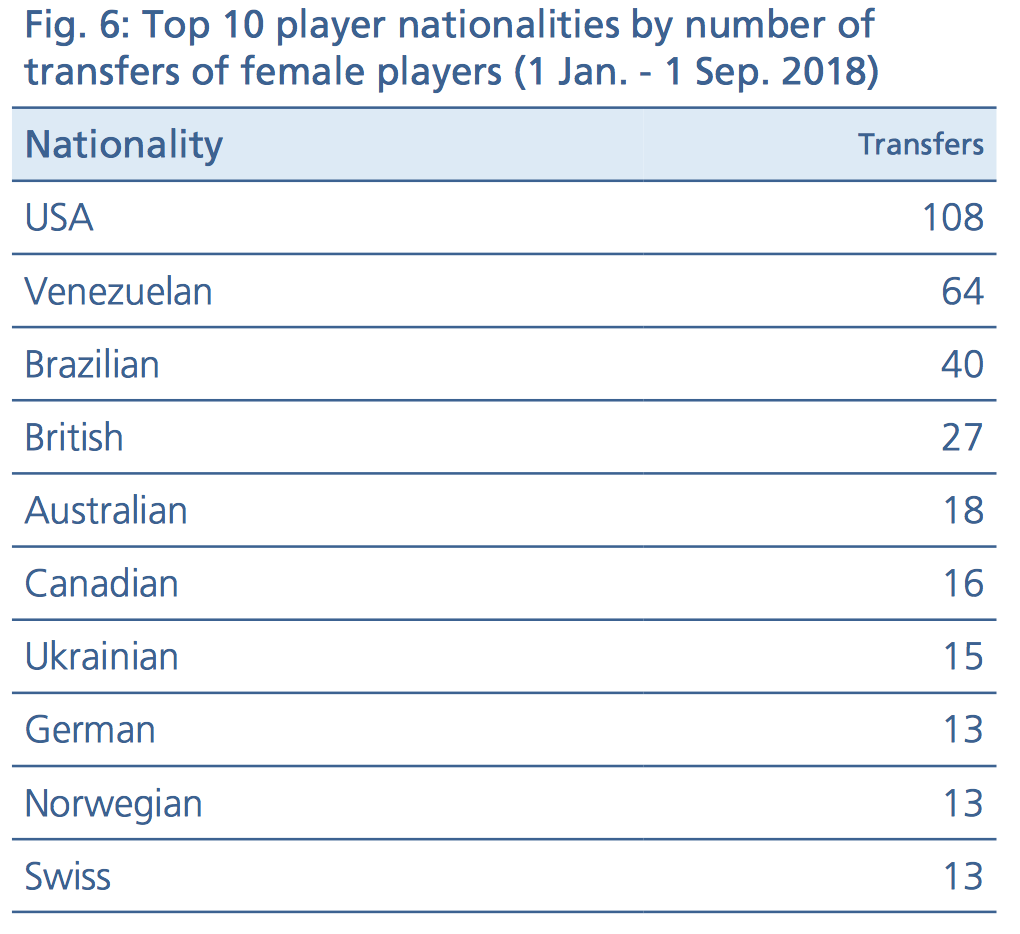 The full report can be downloaded at https://www.fifatms.com/data-reports/reports/
Contact the writer of this story at moc.l1634934507labto1634934507ofdlr1634934507owedi1634934507sni@n1634934507osloh1634934507cin.l1634934507uap1634934507