January 4 – LaLiga has distributed more than €1.32 billion from broadcast revenue to with Barcelona and Real Madrid taking almost 25% of the pot with a combined €302 million.
Barca topped the TV distribution list with €154 million, €6 million more than Real Madrod, while Atletico Madrid were third highest earners with €110.6 million.
While the top clubs dominate the cash payout – Barca received more than 3.5 times the €49.4 million payouts to Girona and Leganes – the figures do show a narrowing of the gap between the biggest and smallest clubs.
Before 2015 Spanish clubs sold their own rights individually which saw Barca and Real Madrid swallowed up the bulk of the TV cash. Now, following a the 2015 Royal Decree, rights are sold collectively and the revenue distribution mechanism is based on factors including attendances and TV audiences.
Of the €1.326 billion total,  7% was retained by the league, including 3.5% for solidarity payments to clubs relegated to the second tier.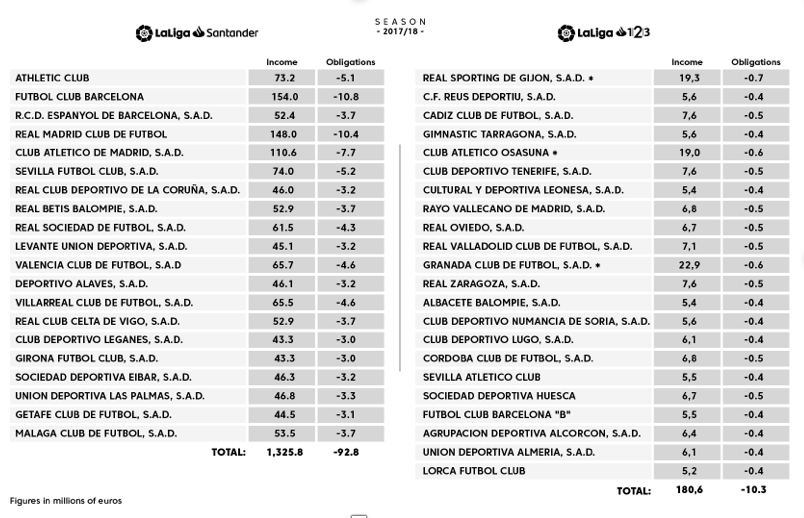 Contact the writer of this story at moc.l1620325111labto1620325111ofdlr1620325111owedi1620325111sni@n1620325111osloh1620325111cin.l1620325111uap1620325111