January 25 – The rise and rise of esports has been accompanied by a ballooning in esports player salaries. With football clubs increasingly looking to associate with competitive gamers the cost of entry is going up'
A piece of research by JD Sports, who sponsor a number of players and teams, found:
The most successful eSports players currently earn more than professional golfers, badminton players, cyclists, marathon runners and even UFC stars.
Since 1998 eSports tournament prize money has increased by a whopping $151,097,817!
If the eSports industry experiences a similar growth rate of 2017-2018 – (a 31% increase;) we can expect total yearly player earnings to surpass $195,000,000 in 2019.
The highest earning eSports player of all time 'KuroKy' real name Kuro Takhasomi has earned over $4,000,000 in prize money.
In total since 1998, over $535,350,000 has been paid in eSports prizes amongst 54,650 players, in over 26,400 tournaments.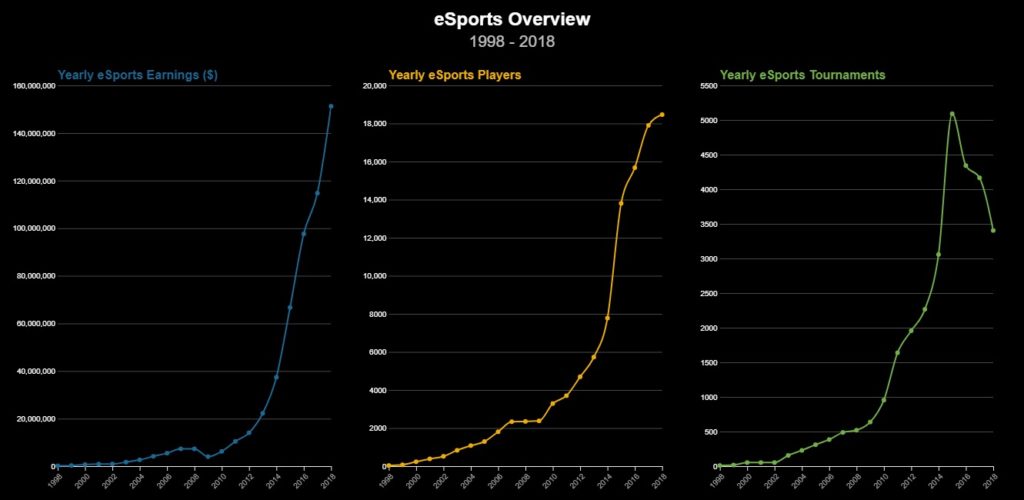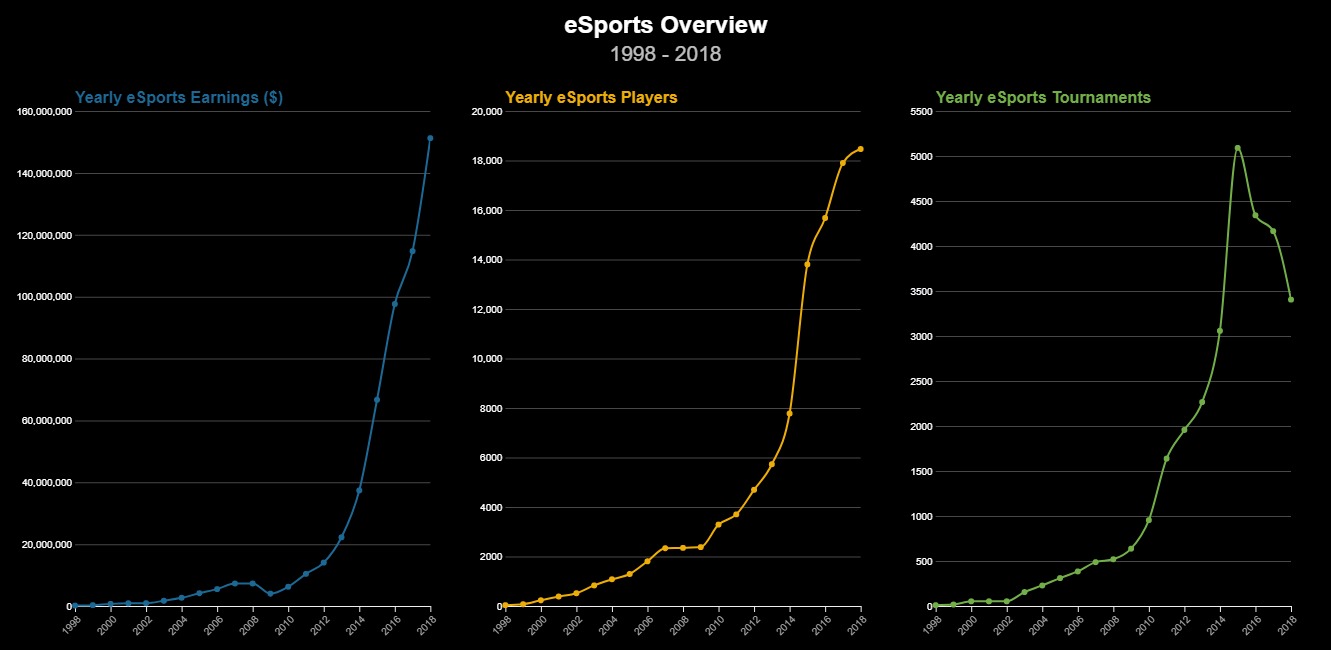 See the full report at The full content piece is available here: https://blog.jd-sports.com.au/esports-earnings-how-much-do-players-really-make/
Contact the writer of this story at moc.l1569055482labto1569055482ofdlr1569055482owedi1569055482sni@n1569055482osloh1569055482cin.l1569055482uap1569055482