By Paul Nicholson
July 17 – Hilleran Frederick has won a third term as president of the US Virgin Islands Soccer Association (USVISA) following elections held in St. Croix. The congress also elected a new executive committee. The elections signify a new period of calm after storms that ravaged the islands and their football community.
The US Virgin Islands is still rebuilding from the devastation caused by Hurricanes Irma and Maria in September 2017. The hurricanes, just two weeks apart, ripped through the islands destroying basic infrastructure forcing many to leave. The clean-up operation and rebuild is on-going but the disaster took its toll, including on football which saw a 12 club and building football community, reduced to eight as people left and facilities became non-existent.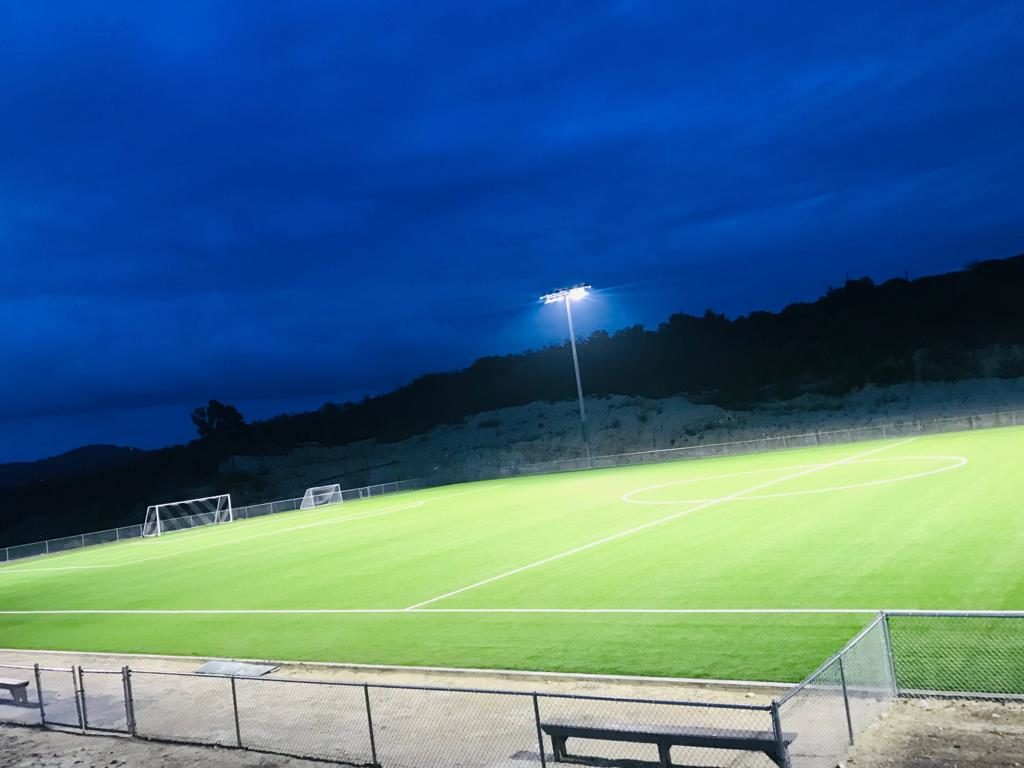 In that regard that the USVISA is a success story. The federation, with its FIFA grant money, has completed the build of a new technical centre in St Croix with the installation of a pitch, lights, dressing rooms and an administrative block. It is game-on for the federation.
"Completing the technical centre has been a major achievement considering the position we were left in following the hurricanes," said Frederick (pictured front row, second right). "We are now looking at the next four-year cycle that will see the introduction of a coaching curriculum and the creation of more opportunities for our youth teams."
That includes an ambition to host more international and Caribbean competition. The USVI is hosting men's 2020 Olympic qualifiers this month and will play against Barbados and Cuba. Trinidad and Tobago were scheduled to compete in the U-23 tournament and were the original hosts but pulled out, leaving Concacaf searching for a new host. With the technical centre just completed, Frederick and the USVISA were able to step up.
"It is the first international tournament we have hosted in five years and the first at a dedicated football centre. Before we have hosted on the islands but had to use cricket pitches," said Frederick. The last international match was hosted in St Thomas.
Despite the rebuilding taking place across the islands, Frederick hopes that his team will be competitive, pointing to a core of local players and a raft of players at college in the US who will be coming back to play. "We have a new structure with foreign coaches bringing new methods and players who really want to learn. As usual we will play to win. I feel we will be able to be competitive."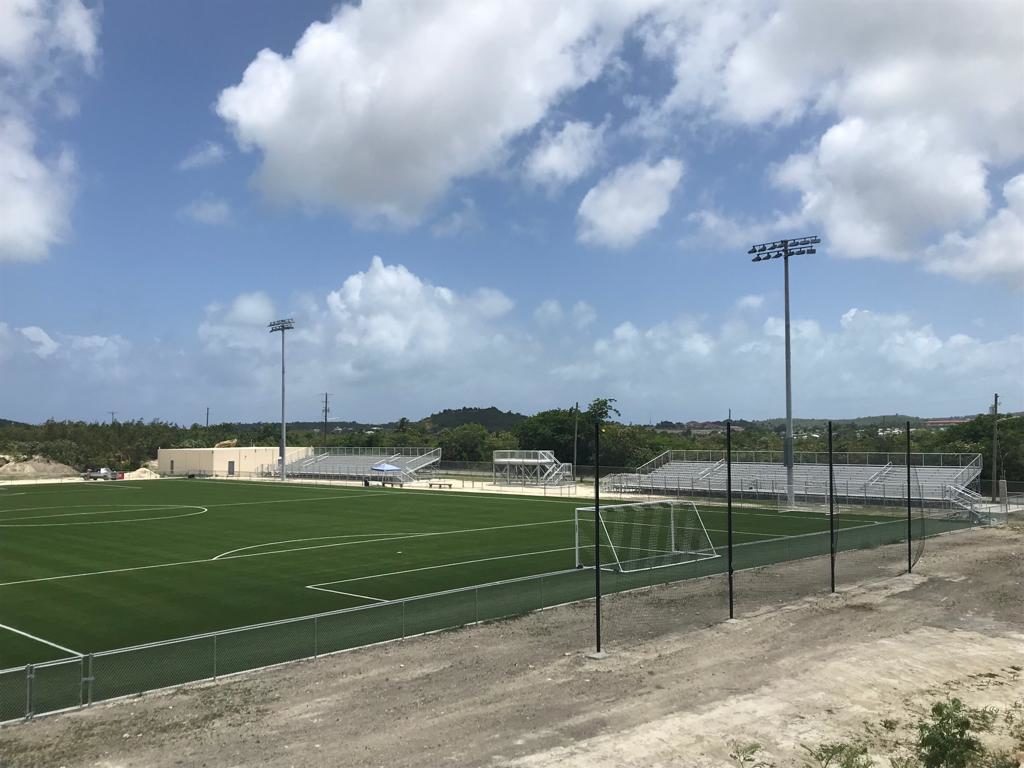 Frederick says that in his next four-year term it will be important to make best use of the FIFA Forward 2.0 initiative which is essentially predicated on a functioning technical centre.
"We have a full programme in place for club financial assistance. We will help them with coaches and training facilities and have a new curriculum that will push this… it has been very hard on the islands following the hurricanes. A lot of people left and there is a lot in construction. But we are making progress and are getting back…hosting international competition is a big step in that direction as it shows our capabilities but also it encourages our players and participation."
In September the USVI will take the next steps on their rebuilding journey, hosting more international matches as they embark on a six-game campaign in the Concacaf Nations League. They are grouped with the Cayman Islands, Barbados and St Martin for their next steps on that journey.
Contact the writer of this story at moc.l1580241099labto1580241099ofdlr1580241099owedi1580241099sni@n1580241099osloh1580241099cin.l1580241099uap1580241099