Fouzi Lekjaa, the 49-year-old Director of National Budget in Morocco's Ministry of Finance, wears a few important football hats. He's President of the Royal Moroccan Football Federation (FRMF) and second Vice-President of the Confederation of African Football (CAF), as well as being the Chairman of CAF's Finance Committee. In an exclusive interview Lekjaa spoke to Osasu Obayiuwana
Regarded as one of the most powerful men in African football, since the election of Madagascar's Ahmad to the CAF Presidency in March 2017, Lekjaa has sharply divided opinion within African football circles.
Many accuse him of wielding undue influence in CAF's affairs, claiming that Lekjaa has used his closeness to Ahmad to push his personal and political agenda for Morocco.
"What do I control in African football? All we, as Morocco, want to do is to help African football develop," Lekjaa says in response to the allegations.
"Before I came to CAF, a Moroccan, Hicham Amrani, was Secretary-General. Was I responsible for that?" he asks.
InsideWorldFootball's Osasu Obayiuwana was in Morocco, at the invitation of the FRMF, where he had a 90-minute interview with Lekjaa, covering the burning issues in the African game, which included the current financial state of CAF, as well as its recent decision to unilaterally break its billion-dollar marketing contract with French company Lagardere Sports…
Osasu Obayiuwana: I would like to start by asking you about a financial report that you submitted to your colleagues on the CAF executive committee last year. You expressed your concerns about the deficit spending (which was estimated at -$6 million for 2019). You warned that if this type of expenditure continued for ten years, the deficit would be -$120 million, which could lead to bankruptcy. What has happened at CAF, since you presented this report to your colleagues?
Fouzi Lekjaa: Everyone knows what CAF has done for the last 30 years, under the direction of Mr. Issa Hayatou. Other than the Africa Cup of Nations and the Champions League, there is no other source of income for CAF. In these circumstances, it is normal to have a degrading financial situation. The financial problem involving Issa Hayatou and Hicham Amrani, which led to the $30 million judgment from the Egyptian court, has left us thinking of how to get new sources of income. We have to work together, to have better development and a better future, for the generations yet to come.
OO: When Mr. Ahmad took over CAF in March 2017, the then Financial Director of CAF, Mohamed El-Sherei, told me that CAF had about $138 million in its account. But just two years later, the cash balance of CAF, before he was sacked, went down to $103 million. So, within a span of two years, the cash balance was down by $35 million. What is your explanation for this, as the chair of CAF's Finance Committee? And what is the current state of CAF's bank account?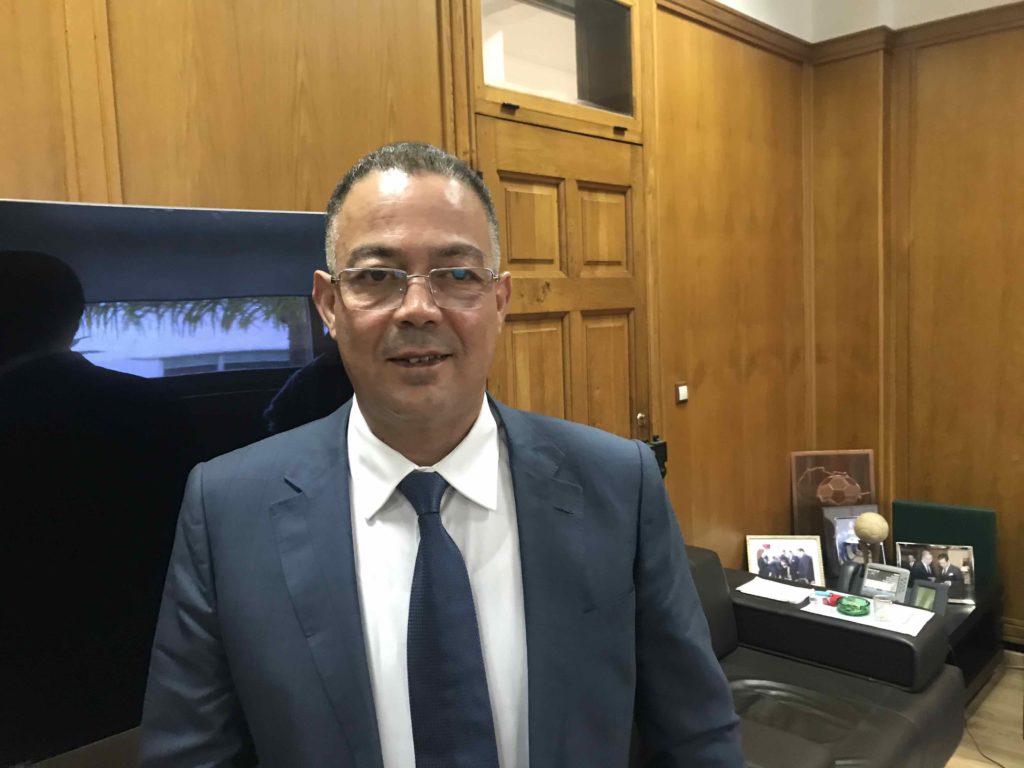 FL: In finance, we always seem to have confusion over what is the cash reserve of an organisation and what is its cash balance at the end of the year. The financial situation has been degrading since 2017. CAF gave annual grants of $100,000 per federation, which has now been increased to $200,000, plus other grants for youth championships. All these noble actions have affected the financial situation of CAF. And I have already mentioned the issue of Mr. Hayatou and Hicham Amrani. The most important thing is the cash balance and not the flow of money. We have to think carefully and look for new opportunities of income.
OO: What is the cash balance of CAF now? As at June 2019, I was told that it is $103 million. But that was before the expenses of the Cup of Nations in Egypt…
FL: I don't know the exact amount but it is more than $110 million. But the reserve at the moment is not that important, because there is other income that will come, like $40 million for example, but we could pay $50 million afterwards. What is most important is the balance at the end of the year.
OO: When the present CAF executive committee took over in March 2017, there was no meeting of CAF's Finance Committee for 18 months. As the chairman of the finance committee, can you explain why this was the case?
FL: Last year, we had a meeting just before the CAF General Assembly. We also had two meetings, one in Rabat and another one in Cairo. We had three meetings in two months, so that we could have an agreement about the CAF budget. We also had a meeting with the audit committee, so that the accounts can be validated. These took place between June and August 2019.
OO: But why was there no meeting of the CAF Finance Committee for the first 18 months of this CAF administration?
FL: This is not an operational commission. This commission is not going to have meetings everyday, because it is not about CAF's day-to-day operations but about its general financial direction…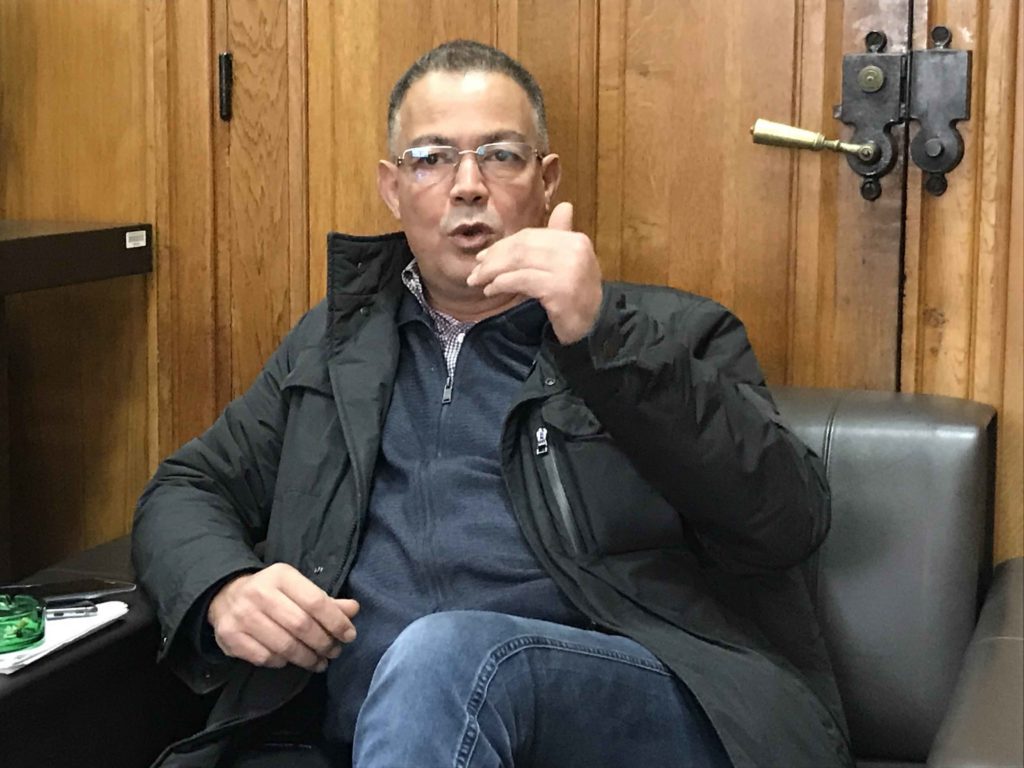 OO: I spoke to the former Director of Finance in CAF. He told me that because of your responsibilities in the Moroccan government (where he is in charge of national budget matters) you did not have enough time to deal with the responsibilities that come with your position as chair of CAF's Finance Committee. What is your response to this?
FL: The point of view of a person that is no longer in the employ of CAF doesn't count. When he was in charge, he had the opportunity to say all of these things when he was there. He did not. I was at his disposal and always answered his emails and phone calls. It is true that I am quite occupied (in Morocco) but I was always available to him. I never failed to answer correspondence within 24 hours. If there is any question that the former financial director asked me and I failed to answer it, I want to know what that is. When I wanted things to go faster, this man was always blocking things.
OO: You are the national director of budget in Morocco. Would it be normal in Morocco for a new budget for the country to be passed, without closing the books on the account of the previous financial year? Yet, for two years in CAF, there are no audited accounts properly presented to the congress. And despite that, a budget was approved for the 2019/2020 financial year.
Also, at the last General Assembly in Cairo, the federations did not get the audited accounts until they were on the congress floor. But under CAF laws, they are supposed to receive the audited accounts a minimum of one month in advance.
FL: For 2018/2019, the accounts were properly prepared…
OO: And for 2017/2018?
FL: The same thing… It is true that the accounts are supposed to be sent to the national associations a month before the General Assembly. We promise to ensure that for the next Ordinary General Assembly it will be done two months before, so that the public can examine the details and a proper debate can be had about the figures. Transparency is very important for me, because this is what we emphasise, here in Morocco.
OO: Do you understand that this requirement, for the federations to have the audited accounts, one month before the Ordinary General Assembly, is a must, under CAF's laws? It is not a 'maybe' matter. So, when you don't do this, you are contravening CAF's law, for which there is a legal implication…
FL: I agree with you. But there was a certain way of working in CAF for the last 30 years and it is very difficult for things to be changed. But I promised, in front of the General Assembly, that the accounts will be with them two months in advance. A huge modification, in CAF's culture, will take place.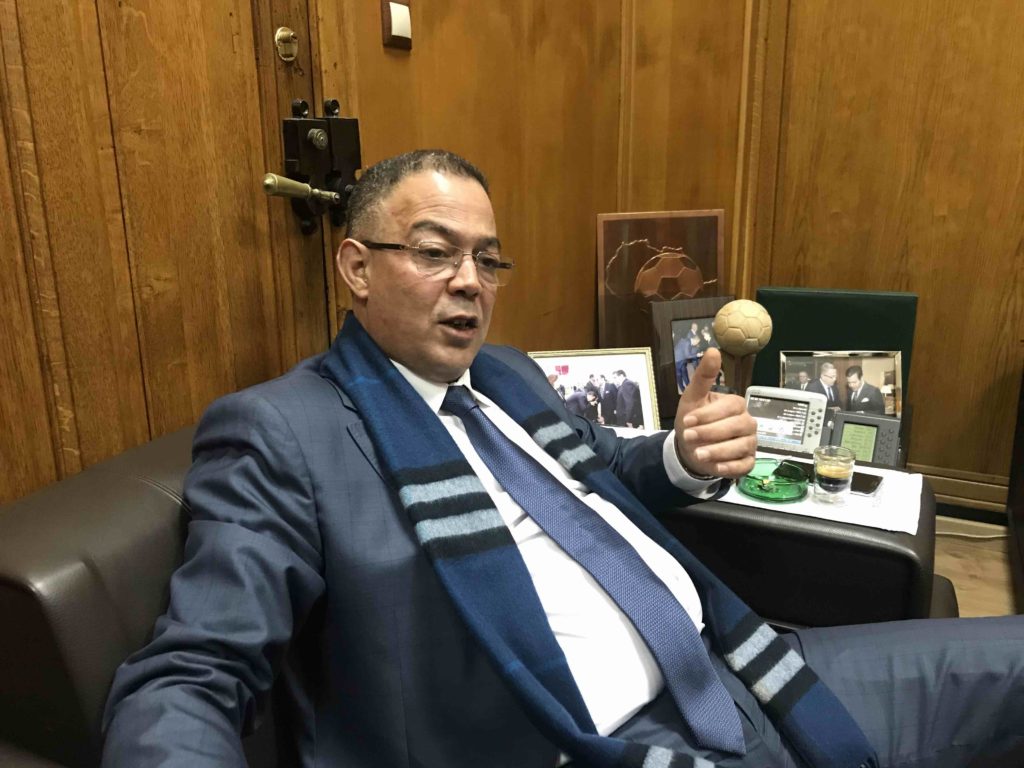 OO: During the last congress in Cairo, your colleague from Zambia, Mr. Andrew Kamanga, stood up and protested against the way that the accounts were presented to the General Assembly. The Zambia FA President is a Chartered Accountant and a financial expert, who is also a member of the FIFA Audit and Compliance Committee. He knows a little bit about finance. What do you have to say about the remarks that he made on the congress floor?
FL: I agree with Mr. Kamanga's statement. But changing the reality of CAF is difficult. And it was the reality for 40 years… To stop the financial report at the end of April, to have it ready for June, will require a deep modification to the financial practices of CAF. With the old system, they were validating the budget seven or eight months after the end of an audit. It is a huge modification that we need…
OO: A direct question. Do you want to become CAF President in 2021?
FL: No. My ambition is still the same, which is to participate, humbly, in the development of African football. The distribution of positions does not interest me.
It is my ambition to work with you, with other people, to move our football, to develop our football.
OO: During the Under-17 African Championship in Tanzania, I am aware that you were very angry with a lot of things that went on there, one being the age of some players featuring at that championship. You were quite critical of CAF in public. As the 3rd vice-president of CAF, at that time, people were surprised that you could be publicly critical of an organisation of which you are a key member…
FL: I didn't criticize the organisation in public. But internally, I talked about the need for the rules of this competition to be respected, when it comes to the ages of the players that participate. If we don't respect the age categories, we are killing and breaking the process of development in African football. It is our responsibility to put in place processes that will ensure that the age limits are respected. I am not saying that I have doubts about one federation. I am just saying that respecting age category competitions is an obligation.
I have submitted a proposal to CAF that we want, at our new national football centre, to have the health facilities there available to all the African federations that need it, so that we can move on. I have had a conversation with Mr. Senghor and Mr. Ahmad and they are in agreement with what I am saying, regarding our age competitions. We discussed this at our executive committee meeting in Cairo in December.
OO: The big commercial issue in African football is the decision of CAF to unilaterally end its 12-year contract with Lagardere Sports
From a commercial point of view, I really do not understand the way that CAF cancelled this contract. After the cancellation of this contract, it's hard for fans of African football to watch CAF's competitions, especially in sub-Saharan Africa, because SuperSport are not telecasting the matches. How can we have a situation where the African Champions League and the Confederation Cup is not televised in so many countries on the continent?
Was there not a better way for CAF to have dealt with Lagardere? They said that they negotiated a new deal with CAF, they thought that they had an amended agreement, but all of a sudden, CAF decided not to sign this new agreement. What exactly is the problem?
At the moment, there is no firm commercial plan for CAF and this, surely, is not a good situation…
FL: I want to say that my federation was one of the few that didn't want to sign a contract with Lagardere in 2014. It is not normal for us to sign a contract for the length of time that was done. It needs to be well negotiated and the social dimension needs to be at the centre of the project.
I think we needed to create a shock, by ending this contract, in order to create a better commercial situation for African football. We need more income for the development of African football.
OO: Here's the problem… After unilaterally breaking the contract, Lagardere have taken CAF to the International Chamber of Commerce in Geneva, Switzerland, where both parties are subject to ongoing arbitral proceedings. No one knows what the result of this arbitration process will be. What will happen if CAF loses? How will CAF be able to afford to pay the financial penalties? (Lagardere are reportedly suing for up to $90 million in damages)
FL: Before we took this decision to end this contract, we did a lot of legal work, to look at all the implications and the legal risks. I believe that the final situation will be ten times better than what we have now. We should be positive about a better future.
OO: Besides being a journalist, I am a qualified lawyer. So I understand legal text, contracts and procedures. The moment you subject yourself to a commercial arbitration, you don't have any security, concerning the result. Does CAF realise that there is a possibility that this case could go against it? What is the plan if the arbitral decision goes against CAF?
FL: CAF has made some deep analysis to have the assurance that things will be in its favour, at this arbitration proceeding. We never know what can happen but we will deal with it as the situation presents itself. But the issue is not about cutting the contract with Lagardere. It is about having a better financial situation for CAF.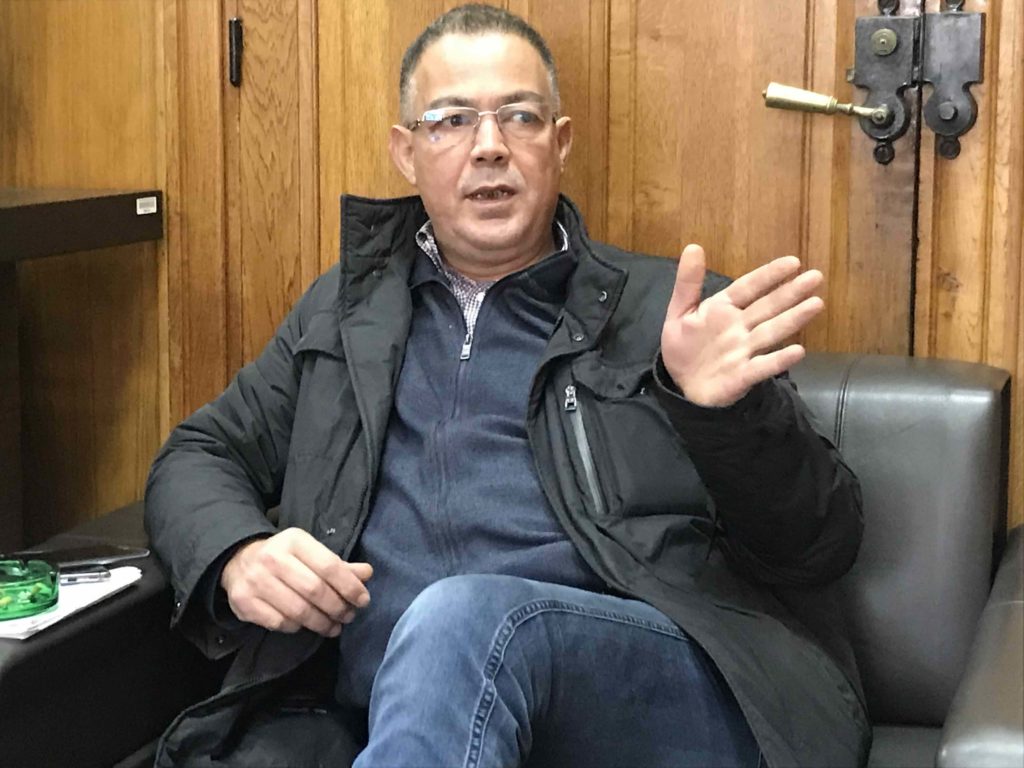 OO: If CAF decides to end its deal with its commercial partner, it means you must have another one lined up. There has to be an offer better than the one you had with the previous partner. What offer does CAF have on the table now? What secures the financial future of CAF?
FL: We have some options on the table and we are in negotiations at the moment. When we have a deal, CAF will make an announcement. What is clear is that CAF is going to be better than what we have had over the last 30 years.
OO: CAF sacked its Finance Director six months ago. Why has CAF not employed a replacement?
FL: CAF is going through an evolution and we cannot do everything now. We are asking for transparency in the recruitment process. We have asked for candidates and some people have applied. There have been some interviews done and we should have a new director before the end of February.
OO: FIFA sent Fatma Samoura, its Secretary-General, to stay in CAF for the last six months, as its General Delegate to the continent. She is coming to the end of the six-month stint at the end of January. In your opinion, should she remain in Cairo? Does CAF still need FIFA's intervention in its affairs? What will happen on February 1?
FL: First of all, the concept, and approach, to the partnership with FIFA, should be clear to all who want African football to develop. The co-operation with FIFA is an opportunity that CAF should take. Collaboration between FIFA, CAF and other confederations is absolutely normal and a permanent institutional process. FIFA is bringing experts to help and collaborate with us. It is an opportunity for Africa. We should take advantage of this opportunity, so that we can move on quickly and surely, so that we can be at the top of world football. The collaboration with FIFA is not a question of timing, but that of evolution.
OO: Hold on… The agreement was for her to stay for six months. By now, CAF should know whether they want Madam Samoura to remain in Cairo or not. According to CAF, you invited FIFA – and by extension, her – to be involved in your daily affairs. What I want to know is whether this collaboration going to continue on February 1?
FL: Of course, it was CAF that invited Fatma Samoura. And it is CAF that will decide whether she will stay or not. But for me – and I think it is the case for other members of the executive committee – cooperation with FIFA needs to be maintained and strengthened…
OO: I need a direct answer to my question…
FL: This partnership should continue and become structural…
OO: So, as far as you are concerned, she should stay on?
FL: The most important thing for me is the institutional relationship. As to the person, I am not the one to decide…
OO: It is the decision of the Executive Committee
FL: There will be a meeting of the CAF Executive Committee (now scheduled to take place on  February 2, at Morocco's new National Football Technical Centre in Maamoura) and we will decide…
OO: But the meeting of the executive committee is in February and Madam Samoura's tenure ends on January 31. So, what happens?
FL: We will meet to take a decision. When we were in Hurghada (for the 2019 CAF Awards), the CAF President consulted us about when we should meet to take this decision.
OO: A lot of people have the opinion that FIFA is like a colonial master in Africa, telling CAF what to do. It is the opinion of many that the CAF President and members of the executive committee no longer have control over the organisation and that FIFA controls everything. What do you have to say, in response to this?
FL: Those who have this belief are wrong. It is far from the reality. FIFA is helping us and collaborating with us, so we can achieve our strategic objectives. The executive committee and the administration are responsible for CAF's affairs… There is no issue with the internal affairs of CAF. FIFA will help us to have better financial and legal processes, as well as develop its infrastructure. We need to take advantage of this occasion to develop. We don't help by having this type of sterile debate.
OO: The date for the Cup of Nations tournament was moved from January/February to June/July, for the last tournament in Egypt. CAF told us they want to make this shift permanent. But the 2021 tournament, in Cameroon, is going back to January/February. And since the climatic conditions in Cote d'Ivoire and Guinea are the same as in Cameroon, it means the next three AFCONs will be held in January/February. So, what was the point in moving the date?
FL: When we made the decision to move the tournament to June/July, it is because of the African players who play outside of Africa and it was an opportunity for them to play. But we have never said that it will be a permanent decision… The thing that is very important for us is that the country that is to organise the AFCON organises it in the best conditions possible. We need to think of how to have a better tournament.
If Cameroon wants to organise the AFCON in January/February, because it is better than organising it in June/July, it's okay. Our job is to help them organise the tournament in the best possible conditions. We should not focus on the dates. We should focus on the fact that we need to have the best competition possible for the fans, for the players, for the image of African football
OO: For the first time in the history of African football, the Champions' League final will be played as a single game, at a neutral venue. What plans have been made, to ensure that the new format will go well?
FL: I can assure you that this game will be played in the best conditions. We have opened bids for the staging of the competition. What is even more important is the overall reform of the competitions, so that we can have a better level of income and a better image for them.
With regards to the plans of FIFA President Gianni Infantino, for an African Super-League, I am completely in support of it. It is an opportunity for the African clubs to develop and for some of them to be amongst the top ten clubs in the world. In this situation, the best African players will be able to stay in Africa and not have players in our top leagues that are only good for second division football in Belgium or Bulgaria.
OO: What is the situation with the Women's Africa Cup of Nations? There is no host and this tournament is to be staged this year. This is a very disturbing situation…
FL: We will correct the situation, concerning this. Women's football is something that is very important for me. It is very important in Africa. We need to develop our women players.
OO: What happened during the last Confederation Cup final in Alexandria, between RS Berkane, your hometown club and Zamalek, where you were accused of assaulting Ethiopian Referee Bamlak Tessema? That is a very serious charge…
FL: What happened between Berkane and Zamalek was a party of football. It was during the Ramadan period and we shared food together. We lost on penalties. I was one of the first people to go down to the pitch, to hand over the trophy to Mortada Mansour, the Zamalek President. I was shocked that I was accused of assaulting the referee. I never did anything like that
OO: But the Ethiopian Football Federation sent an official complaint about your behaviour, which led to a CAF Disciplinary Committee hearing. Why did they do that?
FL: I had a meeting, in Rabat, with the Ethiopian Football Federation President, and we discussed this. I didn't understand why they lodged the complaint, because I was the first to give the medal to the referee. There was clearly some confusion…
OO: So, you are categorically denying doing such a thing? 
FL: I have the greatest regard for referees and would never do such a thing. In Morocco, I have always insisted that referees be treated with the utmost respect.
OO: Thank you very much for answering my questions. I would like to give you the final word…
FL: First of all, I thank you for accepting my invitation to visit our country, for the time you have taken, to see what we are doing for football here… Even though I am in administration and you're a journalist, I believe we share the same objective, which is to see the rapid development of African football. You love Africa and you love football. We can have different points of view but the overall objective is still the same. I believe the future will be better than the past.
Osasu Obayiuwana, a lawyer and BBC broadcaster, is one of the world's leading journalists on African football. Follow Osasu on Twitter @osasuo